Light, bright and clear, the Warm Spring colour palette is like a bouquet of Spring flowers. It's full of colour – think bright green, sunny yellow, peachy pink and orange. There are absolutely no cool tones here!
Can you wear these colours effortlessly? Then you could be a Warm Spring (also known as a True Spring). By wearing colours that match your natural colouring, your eyes will appear brighter, your skin healthier and imperfections minimised. Whereas the wrong colours, well, they can make you look washed out. So, it's worth getting your colours right.

In today's post, I share my quick guide to Warm Spring skin tones: what they are, how to know if you're a Warm Spring, their best colours and celebrities who also share this season.
Defining Characteristics of a True Spring
If you're a Warm Spring, the first thing you'll notice when you look in the mirror is your warm, sun-kissed colouring. You have a golden hue to your appearance and a noticeable absence of cool pink and blue undertones. Your hair, eyes and skin also appear bright and fresh so your features stand out against each other
Hair
Spring types typically have golden blonde, or warm light brunette or red hair. Light to medium golden brown is common for darker ethnicities.
Eyes
The eyes will be brighter shades of warm blue, green, hazel and light brown.
Skin
Warm Spring skin appears bright thanks to its medium-high contrast in features. It can range from fair to medium (with ethnic skin types this must be considered within your race if you are fair or medium). A yellow undertone can show up on the skin as a sun-kissed look on you, sometimes only noticeable with a tan.
In the images below, you can see how the features have a medium level of contrast but there are no completely dark areas.
so, am i a warm spring?
Colour analysis isn't a simple process but looking at how your skin reacts to certain colours is a great indicator of your natural colouring.
If you're a Warm Spring, you'll find very dark, muted colours and cool, delicate tones look awful on you. Think of colours like plum or maroon which may be warm, but lack vibrancy. Then consider cool muted colours like powder blue and baby pink. The coolness of these colours are underwhelming and do not add to the brightness and warmth that your complexion needs – making you look drained, tired and dull.
As I said, figuring out your season within the colour analysis system is tricky. Despite having very different colour palettes, each season can share similar characteristics. For example, Warm Springs and True Winters have a bright, clear appearance which can often lead to confusion.
An easy way to distinguish these two seasons is to look at your undertone. If there's a blue or pink undertone to your skin, you're likely a winter type. While a yellowness to your skin indicates that you're likely a spring type. If you're a Warm Spring you can rock bright mustards and intense khaki greens – while a True Winter will find these colours very hard to pull off without looking washed out and needing lots of makeup.
Your bright colouring means you look better in vivid, saturated colours. Whereas Warm Autumn, your sister season, looks best in soft, muted colours. But because these sister seasons share the same warm undertones they are often confused – which can lead to unflattering colour choices in your wardrobe. Yikes. So it's important that you complete a thorough colour analysis.

If you'd like to complete your own DIY colour analysis and discover which colours make you shine, then my online personal styling course is a great option for you.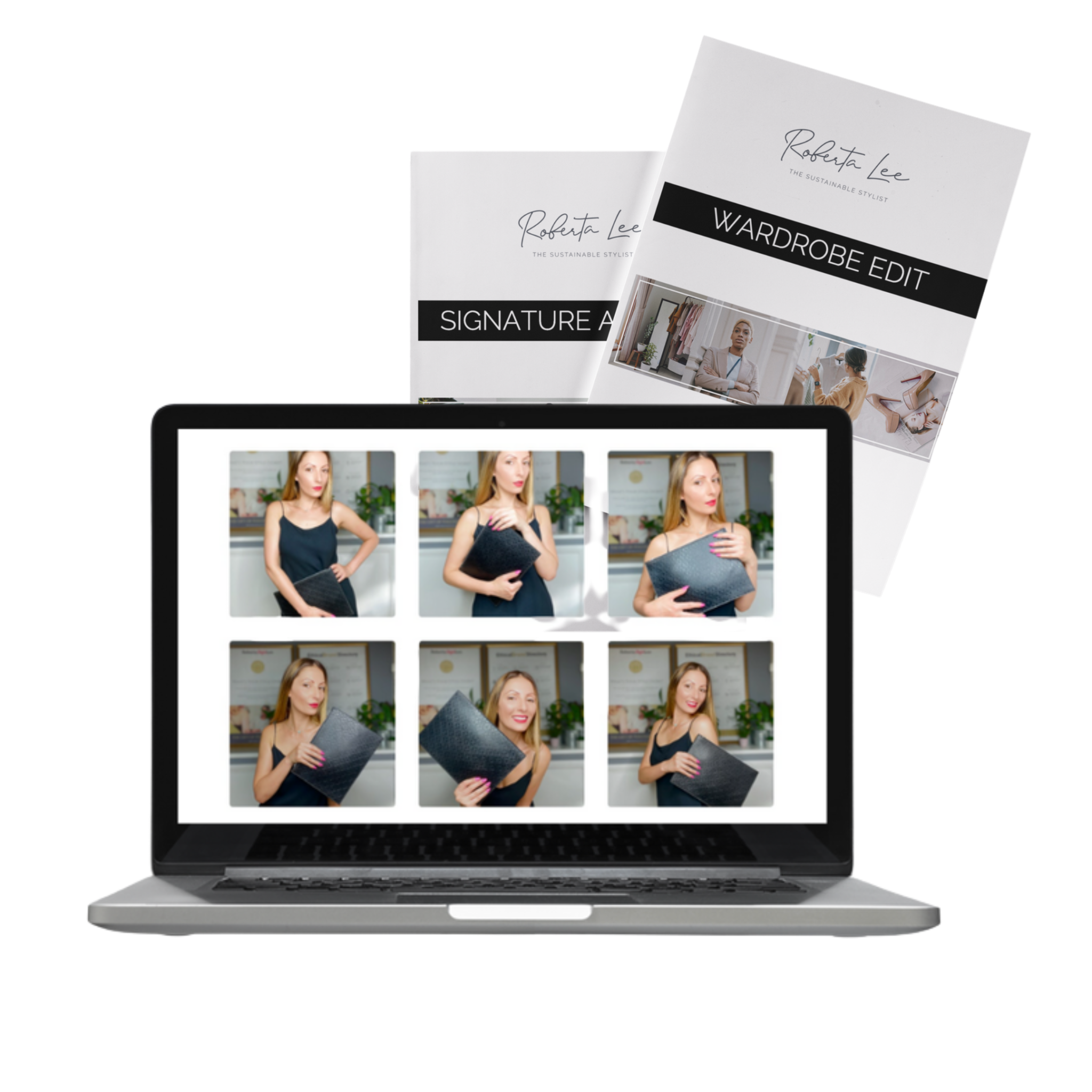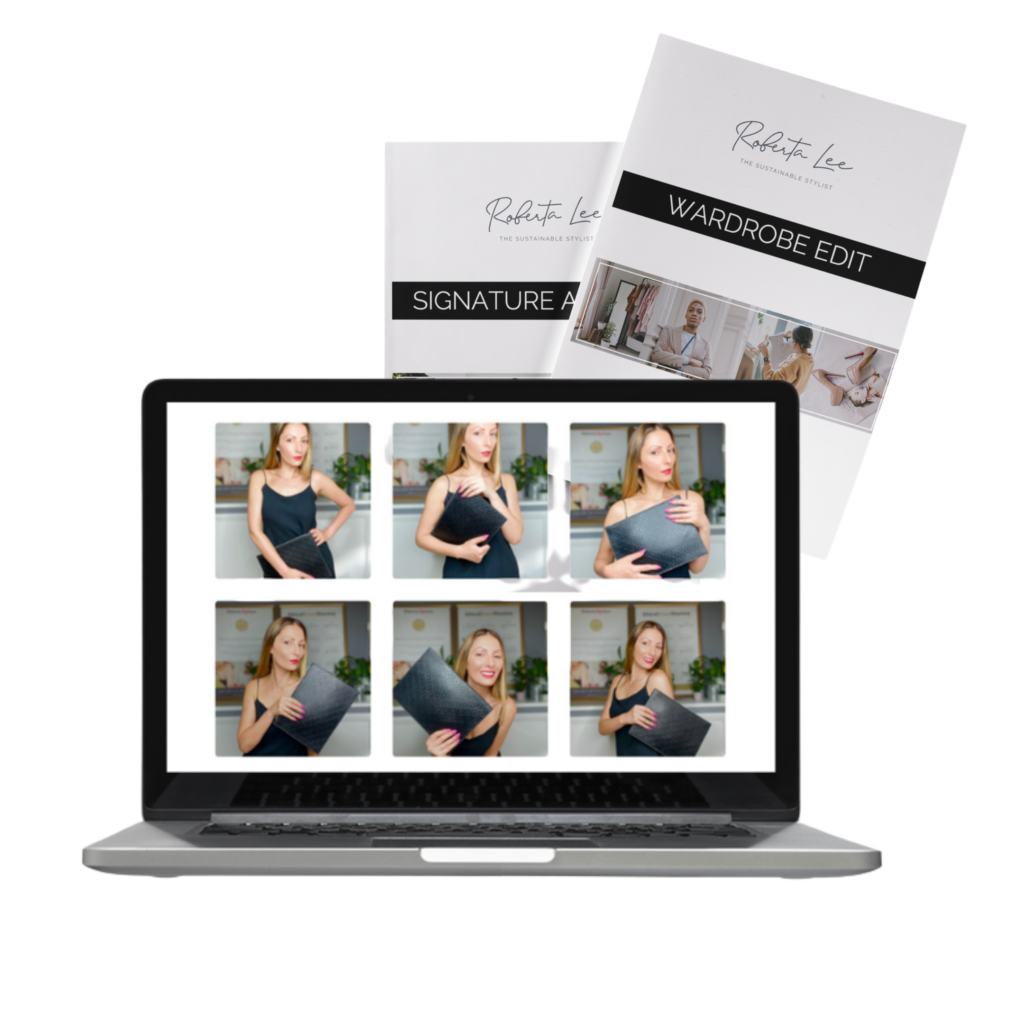 FEEL EXCITED TO GET DRESSED, KNOW YOUR STYLE & SHOP WITH PURPOSE
Drop your details below to learn more about the classes, outcomes, and experiences of other students who have completed the Create Your Own Personal Course. 
Warm Spring Colour Palette
Warm colours are bright and saturated. Think back to the bouquet of spring flowers – it's full of greens, yellows, peachy pinks and orangey reds. Unlike Warm Autumn, your bright features are easily dulled by muted tones. Instead, stick to more vivid colours such as: spring green, aqua blue, coral pink, violet and bright yellow. And, of course, steer clear of cool colours.

If you're struggling to tell the difference between warm and cool colours, then check out my warm colours blog for a step-by-step breakdown.
Best Colours for Warm Spring Skin Tones
Ivory white
Every shade of brown (light camel, warm beige, golden tan)
Yellow
Yellow-greens (spring green, true green, emerald, turquoise)
Warm blues (aqua blue)
Peachy pinks (coral, salmon)
Orangey-reds
This is just a small selection of your most flattering colours. If you'd like to learn more about your go-to colours…and which ones to avoid, then enrol on my course to access my bespoke spring colour wheel and handouts.
True Spring Celebrities
There are lots of Warm Spring celebs who know how to dress for their spring colouring. Some are quite obvious spring types, while others might come as more of a surprise. First up, you have celebs like Cameron Diaz and Kylie Minogue who have the typical blonde hair, blue eyes and bronzed skin.
Then you have Nicole Kidman with her alabaster skin and fiery red hair who pulls off bold colours really well. Tyra Banks is another great example of a Warm Spring. Other famous spring types include: Scarlett Johanson, Beyonce, Amy Adams and Drew Barrymore.
Are you a Warm Spring? Let me know in the comments below – and share your go-to colours!
Think you might be a different season? Read my other posts to find out: