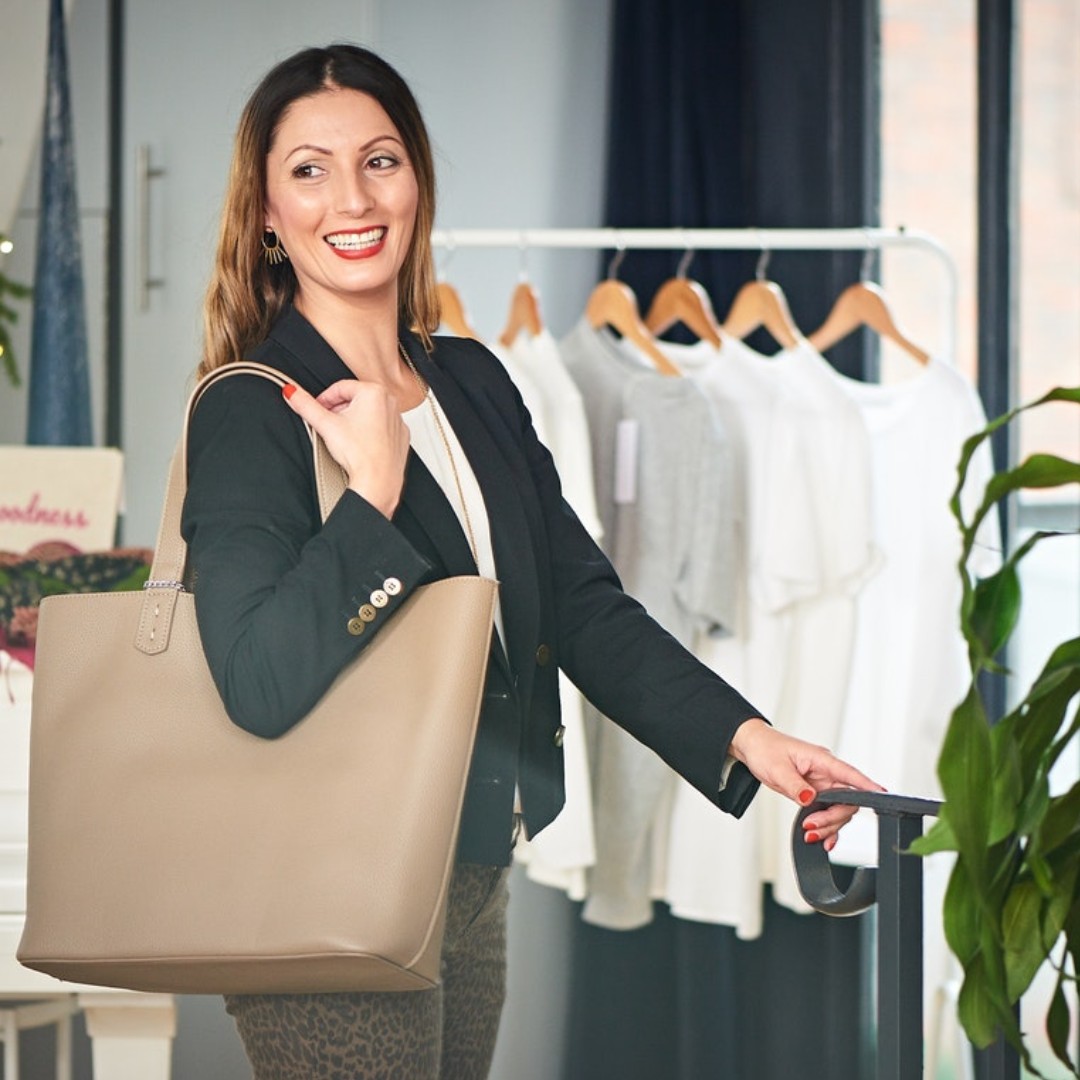 ---
---
---
Roberta Lee is the founder of Roberta Style Lee an image consulting and styling business designed to help men and women to look good and feel good, from the inside out, but in a socially and environmentally conscious way.  She is passionate about ethical living, proving that ethical and environmentally conscious doesn't mean living a life without luxury or style.  She cares about the impact our actions have on each other, animals and the planet and advocates #100wears and believes we should all 'wear our values' not just talk about them.
Roberta's main area of focus is sustainable styling and personal branding - helping her clients to not only create a style that makes them look and feel fabulous - but ones that reflects their values too.  Roberta believes those in the public eye and in a position of influence should be advocating sustainable style in their wardrobe and especially during public appearances.
---
Roberta Lee ON STAGE & TV
---
---
Roberta is often asked to comment by the media, and recently appeared on the BBC News and ITV News as a sustainable style expert to talk about sustainable fashion.

In these interviews she discusses the problem with fast fashion, the importance of sustainable styling as well as showcasing some of her favourite sustainable fashion brands.
Roberta is well known in the 'ethical fashion niche' in London and is invited to moderate panels and contribute to discussions as an expert speaker.
---
---
Roberta Lee FOUNDER OF ETHICAL BRAND DIRECTORY
---
Roberta is also speaker, a business consultant, and the founder of the Ethical Brand Directory (EBD) a place for conscious consumers to find brands that care.

Roberta acts as an ambassador for ethical and sustainable brands, blogs about sustainable style, ethical fashion and a more conscious lifestyle.
In 2019 she beta launched Ethical Brand Academy, and 2020 will see this new online training platform for brands, go live.
---
"What we wear matters and our style speaks volumes. A sustainable wardrobe is a journey – not a final destination" – Roberta Lee

Roberta really helped get my look together in record time. She had some great pointers and I look forward to working with her again

( Minovera | Red Carpet Styling Client | London )

I had a personal styling session with Roberta as I had important event to attend. I hate shopping and I literally panic whenever there is an event coming up. She is incredibly knowledgeable about fashion & style and honestly felt her service went above and beyond – she listened to my fears and was able to turn it around. I left the session smiling, feeling confident . I got lots of compliments in all my outfits.
Thank you so much Roberta. I would recommend her over & over again. It was such an amazing experience

---

(Oyinda, Personal Styling Client | London)

I found Roberta extremely helpful, and I am beginning to understand how skin, hair, and body shape influence clothing colour and style choices in shirts, suits, ties etc. I enjoyed the personal and friendly nature of the relationship; she quickly understood my tastes and selected colours and styles which I felt were ideal and introduced me to new ideas, colours and styles which I have subsequently tried out. The result of this has gotten me more attention from the opposite sex than I was expecting, it has helped me with my confidence in work and in play. I would recommend anyone to take their style to the next level with Roberta's expertise, you can stand out from the crowd for all the right reasons.

(Jason Lear, Personal Styling Client | London )

After the session with Roberta I had a very clear sense of what my capsule collection needed to be. I quickly went through my clothes and identified the few purchases I needed to make. Within 2 days I had sorted my wardrobe for the season. I absolutely love Roberta's coaching style. She's friendly, clever, and truly perceptive. She interprets my needs quickly and effectively helping me save a lot of time!

(Marianna, Personal Styling Client | London)

Roberta is a force of creativity and confidence in abundance. I was very nervous about attending a personal styling session but decided to treat myself for my birthday. I left with new ideas and a great understanding of what clothes and accessories best suit my body shape and how to co-ordinate them.Over the coming weeks I noticed by self esteem increased which has inspired me to seek out more sustainable designers and a new way of shopping and seeing life.

(Yvonne, Personal Styling Client, London)

I had a personal styling session with Roberta which went through colour analysis, a wardrobe edit and personal branding. It was really important for me to know how to dress the part and be the face of my brand even if I was at home. Roberta showed me how I could do that by going through which colours complimented me, how to style my outfits using just one item of clothing that could be styled in five ways and getting rid of clothes I'd been hanging onto for years. The session revealed so much more than I had expected. Roberta is hugely inspiring. 

(Harjit, Personal Styling Client | Essex )

This is a very interesting experience!! So I was always struggling to combine my clothes because I have never paid attention to colours which are great together or are perfect for my skin. I have never really felt comfortable with my wardrobe and most of the time I felt underdressed. I am really surprised how some colours can make me look younger and vibrant and some other colours make me me look older and more sad.  I learnt which are my best colours and how to create an ideal wardrobe where you don't need too many pieces but you can combine all the colours effortlessly together.

(Laura Zabo, Personal Styling Client | London )

After decades of thinking that I am great at picking colours that suit me, I had the opportunity to have Roberta perform a colour analysis on me and OMG what a surprise I was presented with! My favourite colours turned out not doing me any favours when it came to my complexion and an unavoidably aging skin. Roberta showed me which colours would reflect on my complexion to smooth lines and uneven skin tone without piling up layers of foundation and concealer. I was left amazed and educated after my session. The added benefit, my planned closet clean out became all of a sudden a very achievable task! 

(Giovanna Sessi-Knott, Personal Styling Client | London )
---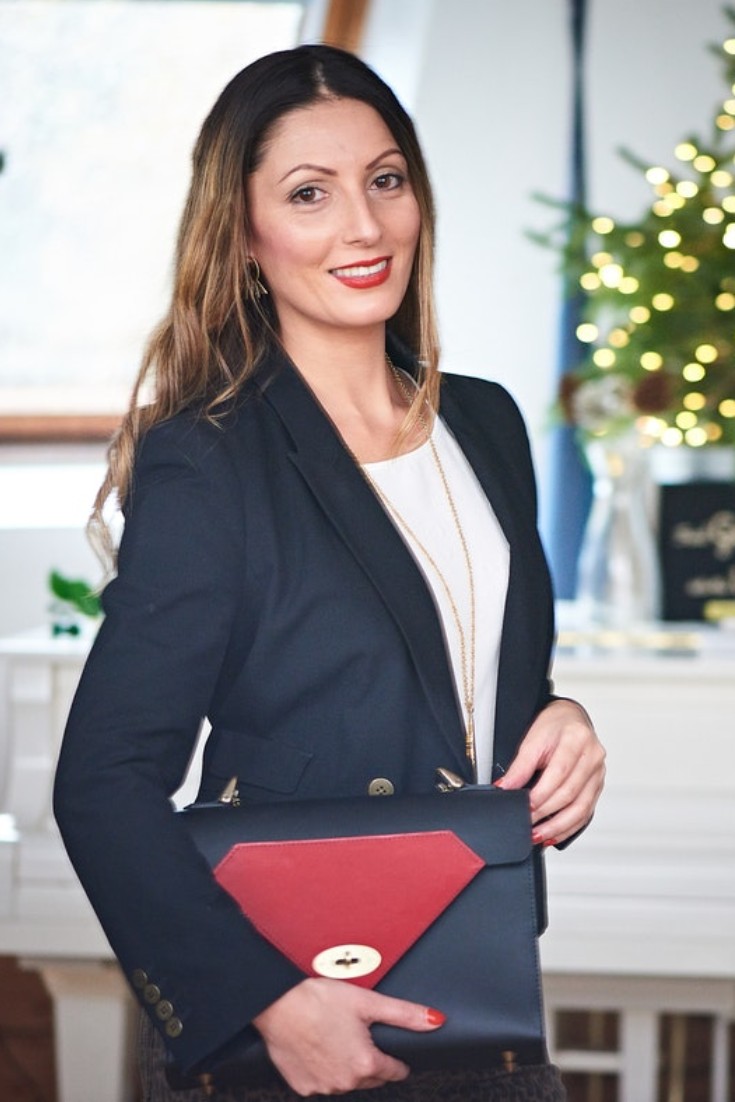 ---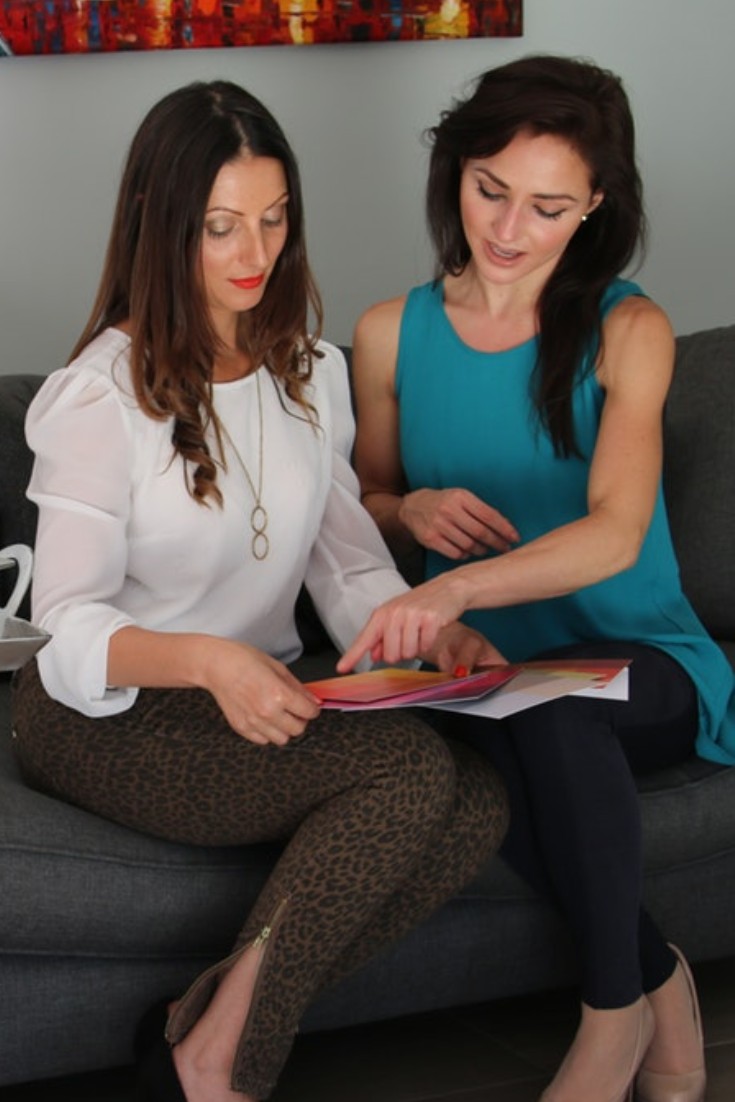 ---
---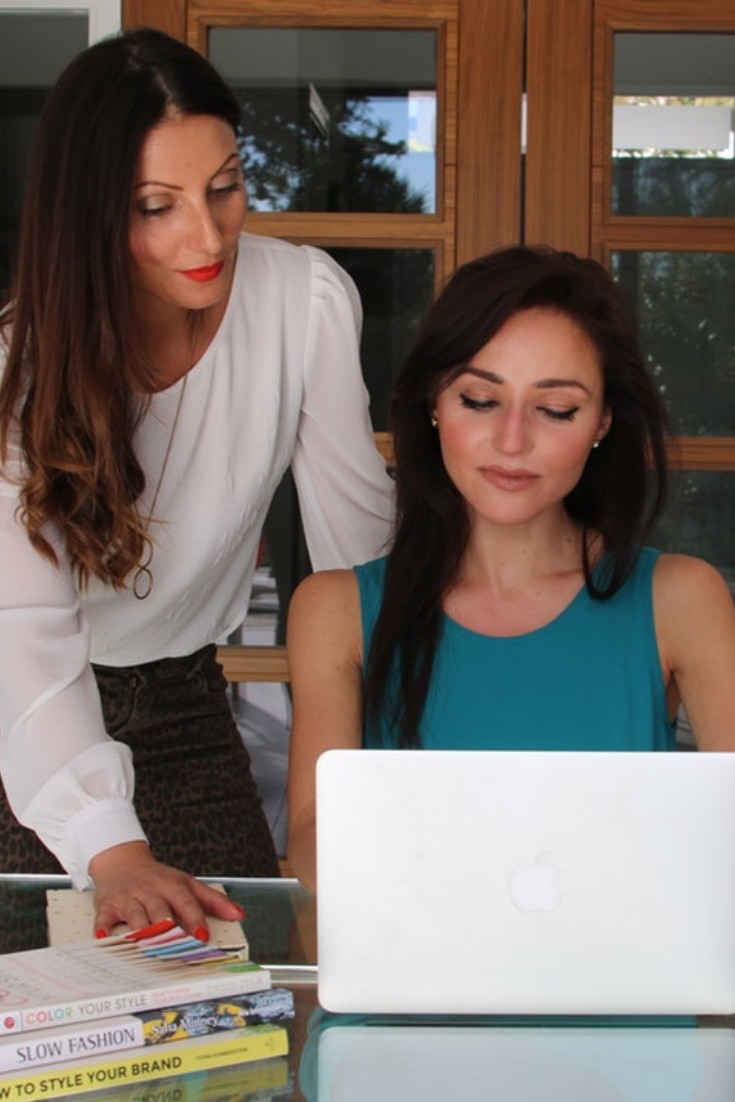 ---
---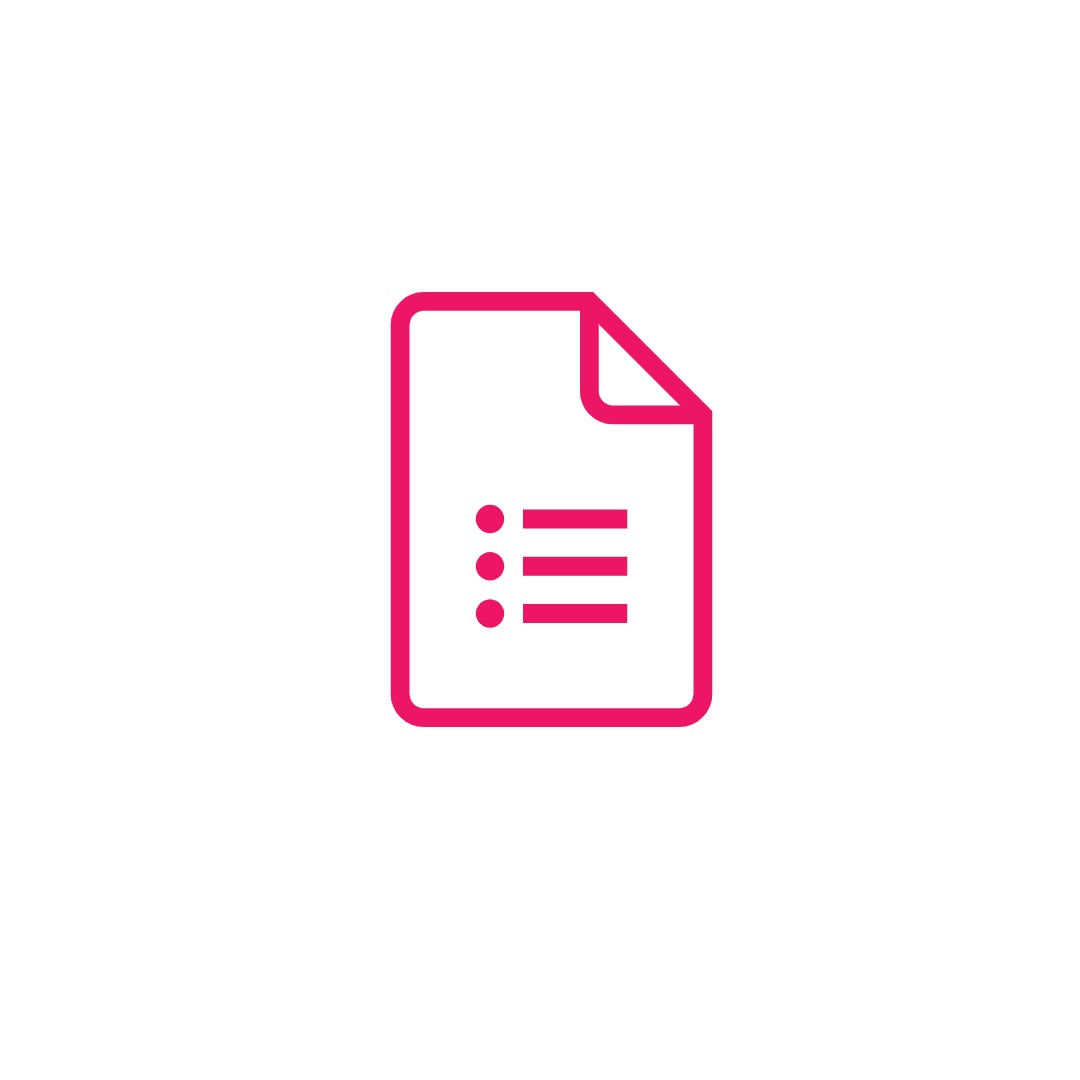 ---
---
View the long and short form versions of Roberta's bios and career highlights
---
---
---
---
Download the official Brand Logos in a multiple formats
---
---
---
---
Select a headshot or some action shots of Roberta at work.
---
---
CONTACT / SOCIAL MEDIA REACH
---