The Morphbag by GSK is designed to take you from morning to night and keep you looking stylish and coordinated from the moment you step out the door.

Designed for style conscious busy women, by a style conscious busy woman. The designer Giovanna Sessi-Knott, has fashion in her Italian DNA and knows first hand how important personal style and functional bags are for career women on the go.

I personally love this range because of its timeless simplicity. It's fad free and functional without compromising on style. It's a design that wont date – and to me that's as sustainable as it gets when selecting new pieces for a long lasting wardrobe.
"What we wear matters and our style speaks volumes. Building a sustainable wardrobe is a journey – not a final destination"
For everyday basics you just can't go wrong with their pieces. The White T-shirt company make the perfect white tee and other capsule basics. Everything is suitable for layering and super comfortable.
Tried, tested and loved by me.
Use Code:
ETHICALBRANDDIRECTORY
for 10% off 
From Belo make some really creative pieces that are unique.  I particularly love their pouches which also make wonderful gifts for friends, everyone always loves mine! 
This pouch is the perfect companion for any handbag to keep all your 'bits and pieces' tidy.  It also works as a super cute clutch. 

Use code: 
RSL10 
for 10% off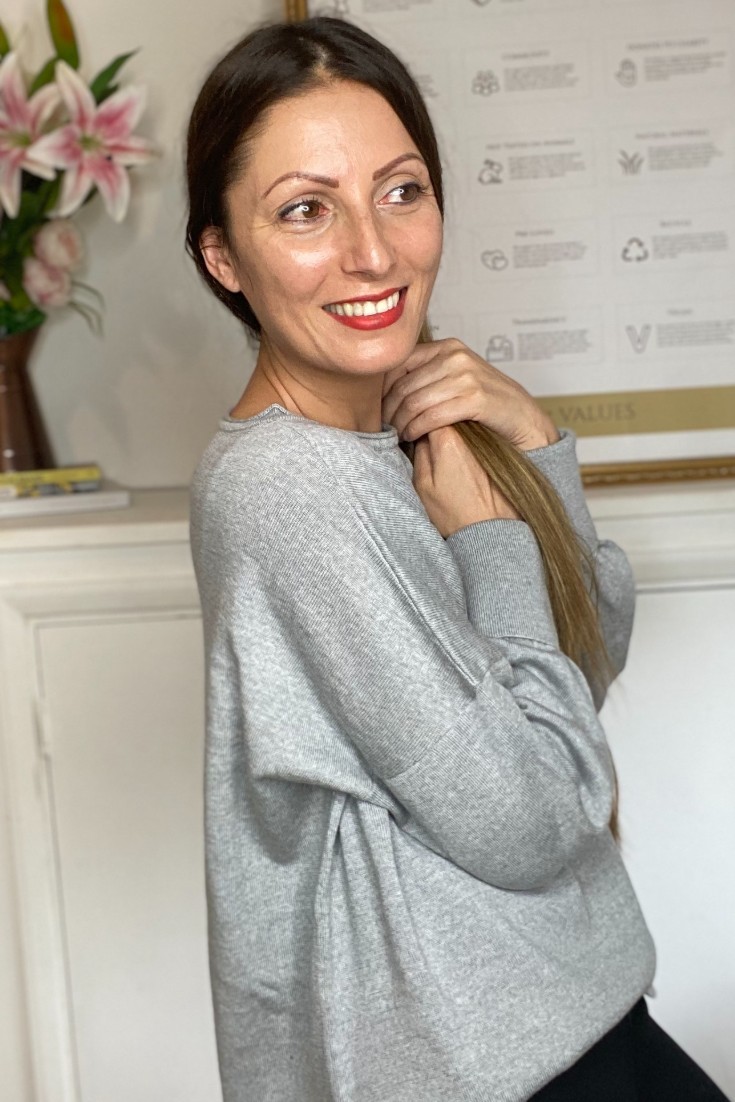 Flock by Nature make the most gorgeous mindful luxury knitwear, designed with style & wellbeing in mind.  I love my jumper and have spent most of the lockdown snuggling in it. 

They have a small but perfectly formed range of investment pieces. 

I cannot praise this brand enough, I love how comfortable the jumper is – I will treasure it forever!