Are you stuck in a style rut?
You are not alone!
Many of us struggle to realign our wardrobes after life starts to dramatically change.
When I hit my thirties everything was different: my body shape, my attitude towards life, my social life, my living location, my career…
With so much change in our life and juggling so many things it's hard to know what to wear or even how to dress, or even know what's stylish, or even age appropriate anymore!
Create Your Own Personal Style
Master the basics and create a wardrobe that works for you, not against you.
A carefully edited and curated collection of clothes will help you feel more confident in your appearance, so you can start doing more of the things you love and living the life your deserve.
Step into the powerful woman you want to become 
CLICK Here & Start Dressing For The Woman You Want To Become
You are not alone! We've all become overwhelmed with what we own.
In the UK we reportedly only wear 44% of the clothes hanging in our wardrobes.
14% of us argue with our partners or refuse to go out as a result of struggling to find an outfit.
We send over 430,000 tonnes of unwanted clothes to landfill every year and continue to buy more clothes that we'll never wear…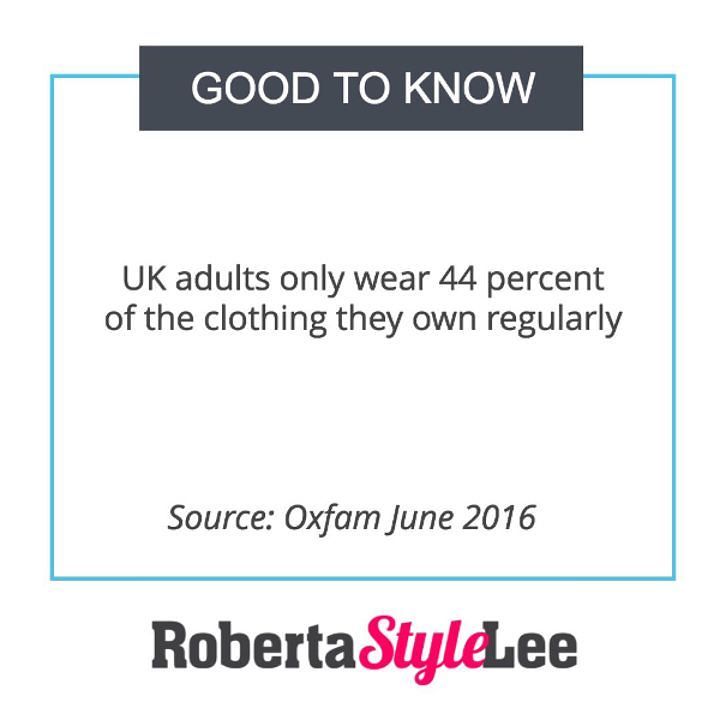 How good would it be to…
Feel beautiful in everything you wear?
Dress in a way that make you feel unstoppable?
Say goodbye to getting ready stress!?
Have confidence in your personal style?
Understand how to emphasise your assets?
Shop less and wear more outfits?
Save lots of money £££ ?
CLICK HERE If You're Ready To Become More Confident & More Stylish
---
Imagine being able to:
Dress for the woman you want to become
Define your style goals and be true to your lifestyle
Discover what colours and shapes work for you
Tackle the wardrobe detox with ease
Organise your wardrobe so it doesn't hinder you
Create multiple outfits out of fewer things
Feel confident in everything you own
Sign Up Say Hello To Your Own Personal Style
---
Create Your Own Personal Style
The Create Your Own Personal Style course been built with the multi-tasking busy, working, family and home life juggling career woman in mind. I know time is limited that's why it's designed so that you can work through each step at your own pace.
Not sure you know how to create your own signature style?
Well, that's been factored into each step of the course too. And as my commitment to you I've added an EXTRA BONUS I offer all style students the option for a mini -style review – it's built into the course. You can simply opt-in if you want my feedback on your style and/or outfit combinations.
Pretty cool huh? Just snap and upload your pics for honest feedback from me, personally.
Sign up to the course and enjoy everything you'd go through with a stylist for a fraction of the price. Here's the course overview:
Honest style & self love assessment
Uncover the motivation behind your new style goals
Embrace your natural beauty
Your current lifestyle Vs. your aspirational lifestyle
Understand colours – a basic guide to colour analysis
Understand how to dress for your body shape
Create your own signature style mood board
Prepare for a wardrobe edit
Learn how to create outfits using the power of 5
Assessment & conclusion – with optional style analysis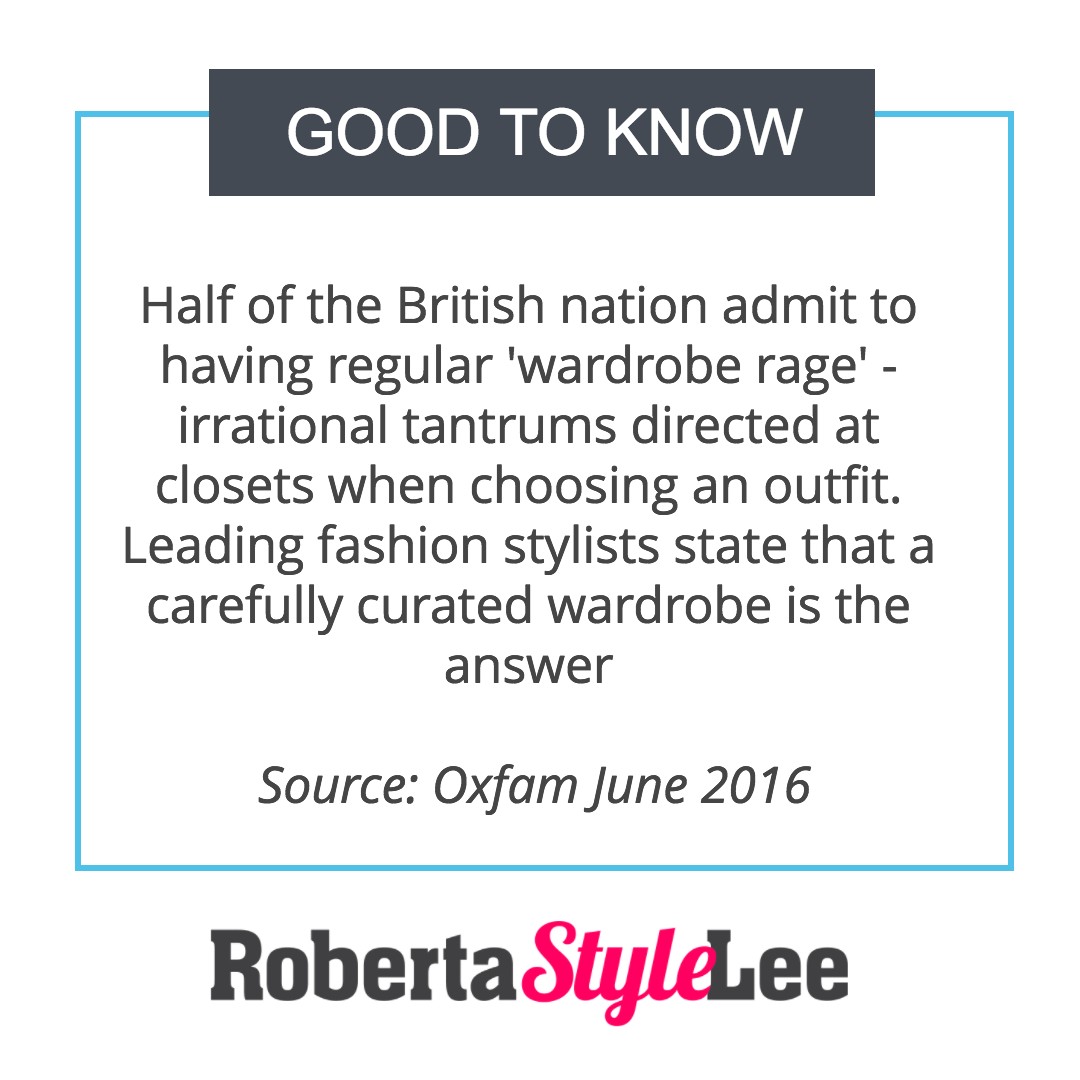 Client Testimonial
"I started the edit stage at the weekend and 1 bag was deposited again the charity shop and I have decided what to wear on Saturday night that doesn't require a new purchase, leaving more money for cocktails" Helen – Bournemouth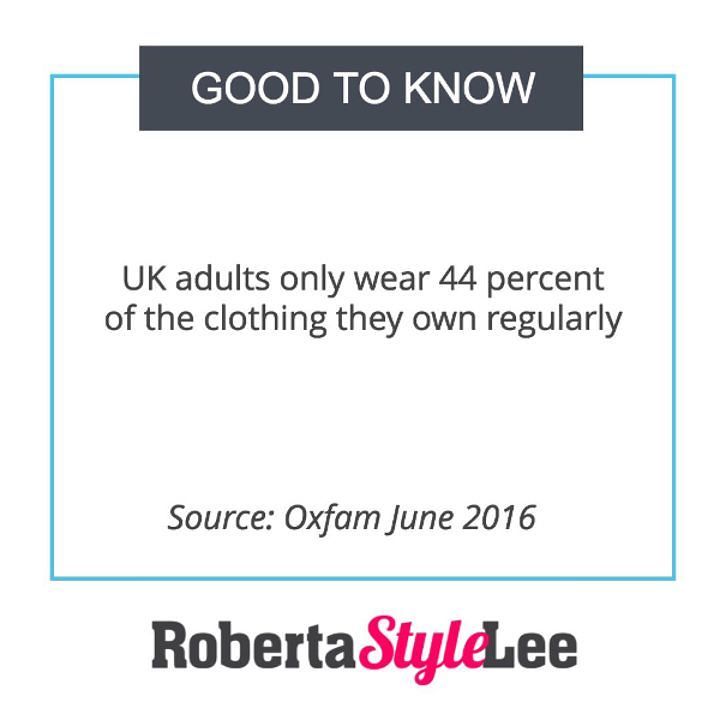 Client Testimonial
"It's outside of my comfort zone doing this but everything Roberta has said so far makes perfect sense. I enjoyed having an overhaul and having to be honest with myself felt easier with Roberta holding my hand through the process" – Neen – Scotland