Want to look good and feel good in everything you wear?
Do you want to step into an outfit that makes you feel confident and sassy?
Say goodbye to getting ready stress!?
Have total confidence in your personal style?
Understand how to emphasise your assets?
Shop less, use more of what you've got and wear more outfits?
Save lots of money £££ so you can invest in a style that will last?
Look good, feel good, do good!
Style is a way of saying who you are without speaking
---
What you wear and how you show up not only affects how you feel about yourself, but how others perceive you.  
What you wear is how you present yourself to the world, especially today, when human contacts are so quick. Fashion is instant language – Miuccia Prada
Make your wardrobe your secret weapon.
Don't fret – you are not alone!
Many of us struggle to realign our wardrobes with the current life we're living.  
With so much going on in our lives and juggling so many things it's hard to find time to think about what to wear. 
We get a little older…  our lives are different... our bodies change… our insecurities change… our hopes and dreams change…  It's easy to get stuck in a rut and confused with what's 'in' or not know what's stylish or age appropriate?
That's when it's time to sit down and think about what matters – and who you want to be.  
Very often our lives change but our wardrobe stays the same – enter the life and style disconnect! 
---
I am ready to re-connect with my wardrobe
---
---
---
Your Signature Style
---
A woman is never sexier than when she is comfortable in her clothes. – Vera Wang
A carefully curated collection of clothes that compliment your lifestyle can change your life. 
Mastering the style basics and having clear style goals will help you feel more confident in your appearance.  It will help you go about your daily tasks with ease and without worry. 

BEWARE: Self-confidence, empowerment and endless compliments are known side affects!
The Wardrobe Malfunction 
It's a real problem – women everywhere are overwhelmed by their wardrobes and it effects them in different ways:
In the UK we reportedly only wear 44% of the clothes hanging in our wardrobes.
14% of us argue with our partners or refuse to go out as a result of struggling to find an outfit.
We send over 430,000 tonnes of unwanted clothes to landfill every year and still continue to buy more clothes that we'll never wear…
We have enough unworn shoes hiding in our homes that when put heel to toe, can travel around the world and back again. 
Discover Your New Look
---
Not sure you know how to even start creating your own signature style?
That's been factored into each step of the course.  You will be supported in a private Facebook group so you can get feedback as you progress through the training. 
This style course has simplicity, sustainability and resourcefulness at it's heart. So you can look good and do good at the same time. That's a win- win. 
You can simply opt-in if you want my feedback on your style and/or outfit combinations. Just snap and upload your pics for honest feedback from me – I will reply to everyone personally.  That's a promise. 
Don't make fashion own you, but you decide what you are, what you want to express by the way you dress and the way you live. – Gianni Versace
Imagine…
Being able to define your style goals and be true to your lifestyle
Organising your wardrobe so it doesn't hinder you
Knowing what colours and shapes work for you
Creating multiple outfits out of fewer things
Knowing what materials to buy and what to avoid
Show me how to make getting dressed easier
---
Style Your Life Happy
---
With a new found sense of style, your self-confidence will inspire you to start doing more of the things you love and living the life you are meant to live.
Fashion is not something that exists in dresses only. Fashion is in the sky, in the street, fashion has to do with ideas, the way we live, what is happening – Coco Chanel
---
Are you ready to step into the powerful, passionate woman you want to be? 
Master the style basics and you can create a wardrobe that works for you, not against you- empowering you to look and feel your best every day.  Here's the course overview:
Uncover the motivation behind your new style goals
Embrace your natural beauty
Your current lifestyle Vs. your aspirational lifestyle
Understand colours – a basic guide to colour analysis
Understand how to dress for your body shape
Create your own signature style mood board
Prepare for a wardrobe edit
Learn how to create outfits using the power of 5
Your Life in Style
---
Master the style basics and you can create a wardrobe that works for you, not against you- making sure you look and feel your best every day.
Fashion is very important. It is life-enhancing and, like everything that gives pleasure, it is worth doing well.
– Vivienne Westwood
Make every day count – be the star of your own show, life your catwalk. 
Style Success
Roberta helped me see that my weight isn't an issue and that with thought I can make my clothes work better for me. She helped me see the potential in my existing wardrobe that I'd given up hope on and helped me feel confident in some of my past buying choices and now I feel able to move forward with new ones with ease, never again will I cry in a dressing room!
Neen, Busy Mum & Business Women
---
I want a happy style story
---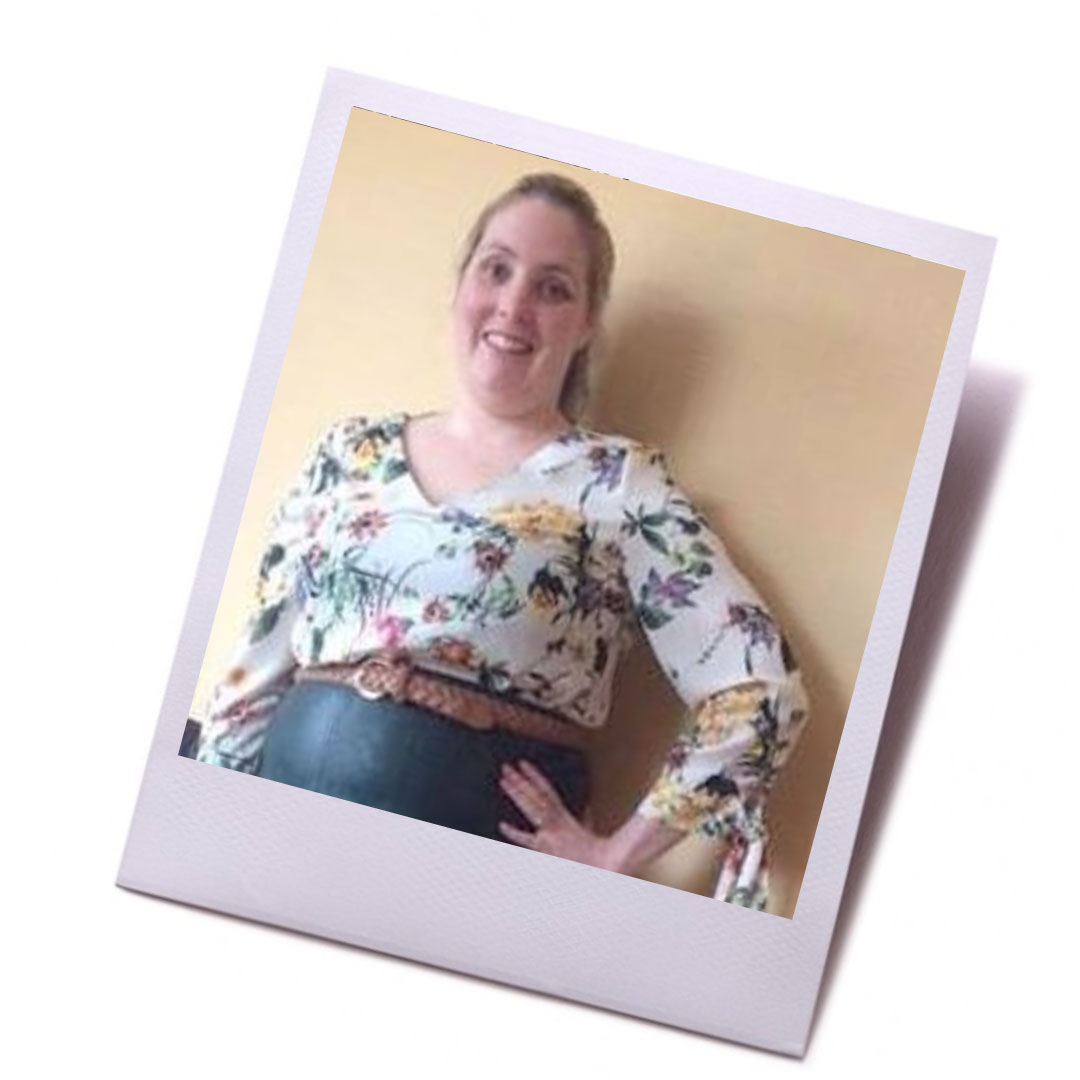 ---
---
Happy Life - Style Stories
"Roberta is a force of creativity and confidence in abundance.  I was very nervous about attending a personal styling session but decided to treat myself for my birthday.  I left with new ideas and a great understanding of what clothes and accessories best suit my body shape and how to co-ordinate them.
Over the coming weeks I noticed by self esteem increased which has inspired me to seek out more sustainable designers and a new way of shopping and seeing life. I really look forward to working with Roberta again in the near future"
Yvonne Phillip - Career Coach
---
I want a happy style story
Stop Waiting and Start Creating
---
Your fans are waiting…
Join the course and enjoy weekly check-ins with your course instructor (that's me). We have a new private Facebook group that's reserved for current course attendees. 
Course Start Dates
11th June 2018
12th September 2018
Note: These are the course start dates with an official introduction in the private Facebook group, but you can start the online course whenever you want, however you will miss out on live video sessions which are scheduled for each week of the course.
If you join the course and after 14-days you decide you don't like it – you can enjoy a full money back guarantee. 
---