When it comes to building a sustainable wardrobe, material choice is a big consideration. Today I highlight the pros and cons of rPET, commonly known as recycled polyester – a material often glamourised as a solution to prevent plastic bottles from ending up in landfills.    
Did you know that plastic bottles require 700 years to dissolve – of which only 20% are ever recycled! Shocking!
Our plastic binge is devastating the planet and its wildlife. But with some clever innovations, fashion could be the answer to cleaning up our plastic waste.
Here's what you need to know about recycled PET.
What exactly is recycled PET?
RPET – more commonly known as recycled polyester – is a regenerated form of polyester. To make rPET, you first have to source and sort the PET material. The material is then ground into flakes which are separated again through washing and detergents to preserve the quality of the reclaimed plastic, so it can be used again and again.
RPET fabrics behave exactly the same as regular polyester. It is strong, durable and easily textured, so you'll find that it is commonly used to make swimwear, bags, linings, underwear, t-shirts and trainers.
Recycled Plastic Bottles for Purse Linings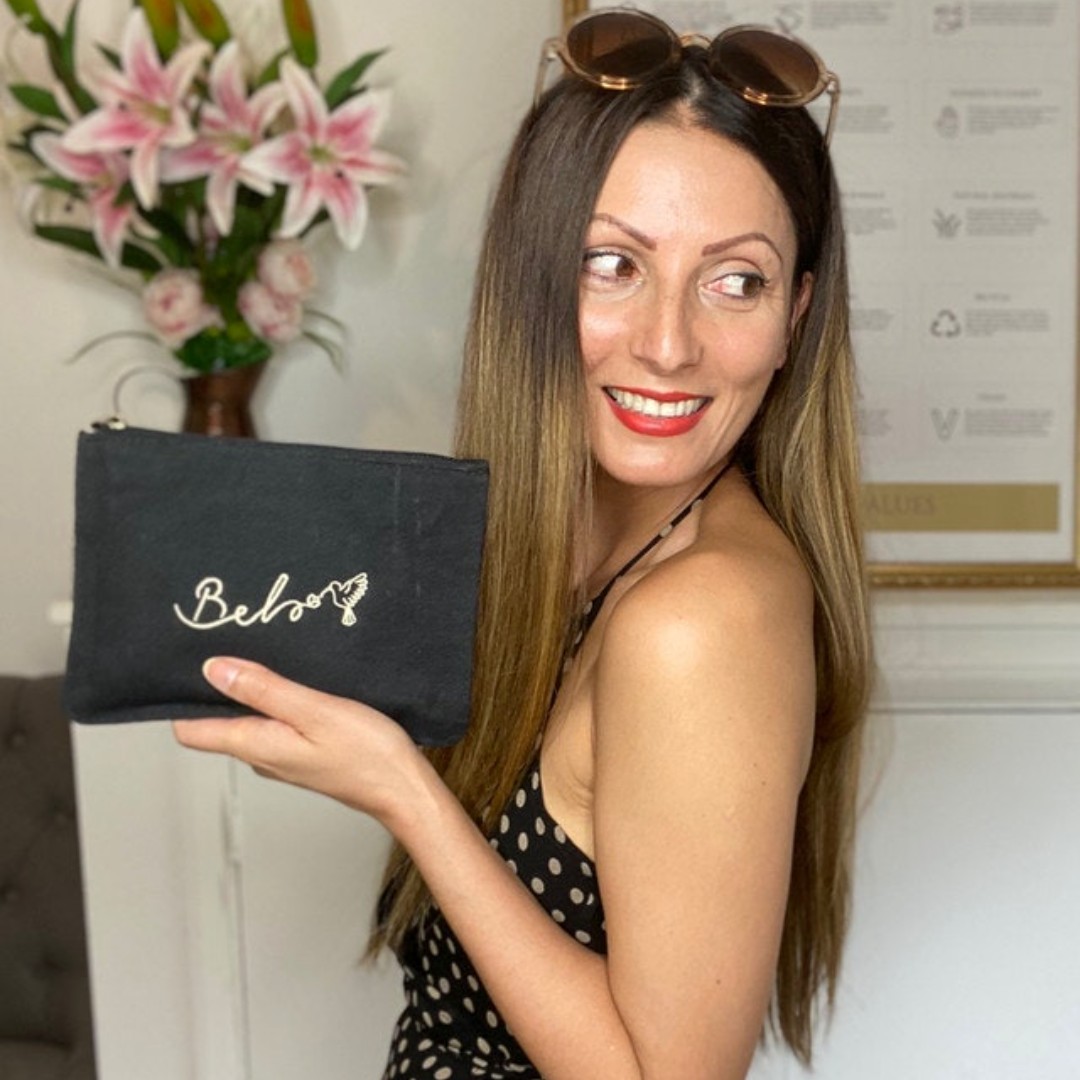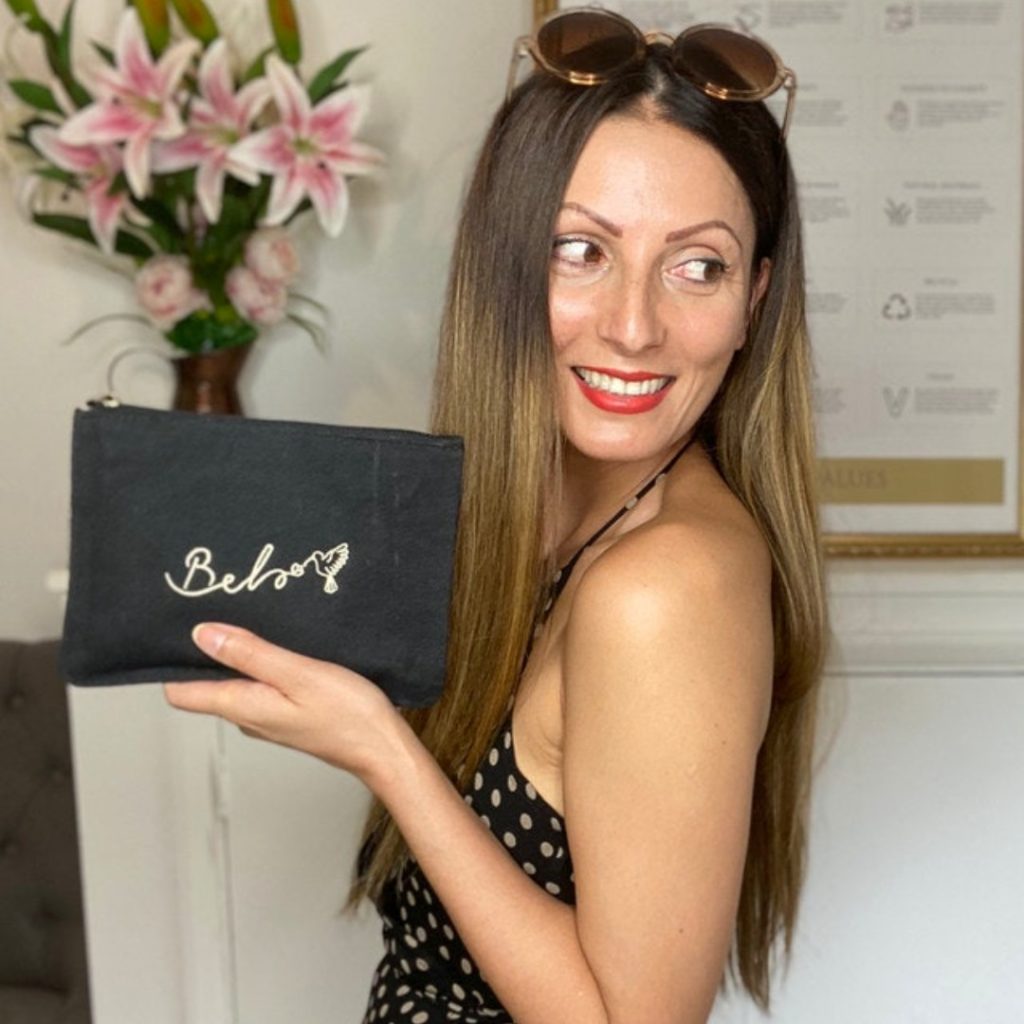 From Belo boasts style and sustainability in equal measure. I particularly love their pouches which are consciously made using recycled materials from plastic bottle fabric, and are the perfect companion for any handbag. If you want to get your hands on one of these super cute pouches, head to the From Belo website and use the code RSL10 for a 10% discount. (You can thank me later!):⁠
100% Recycled Polyester Coats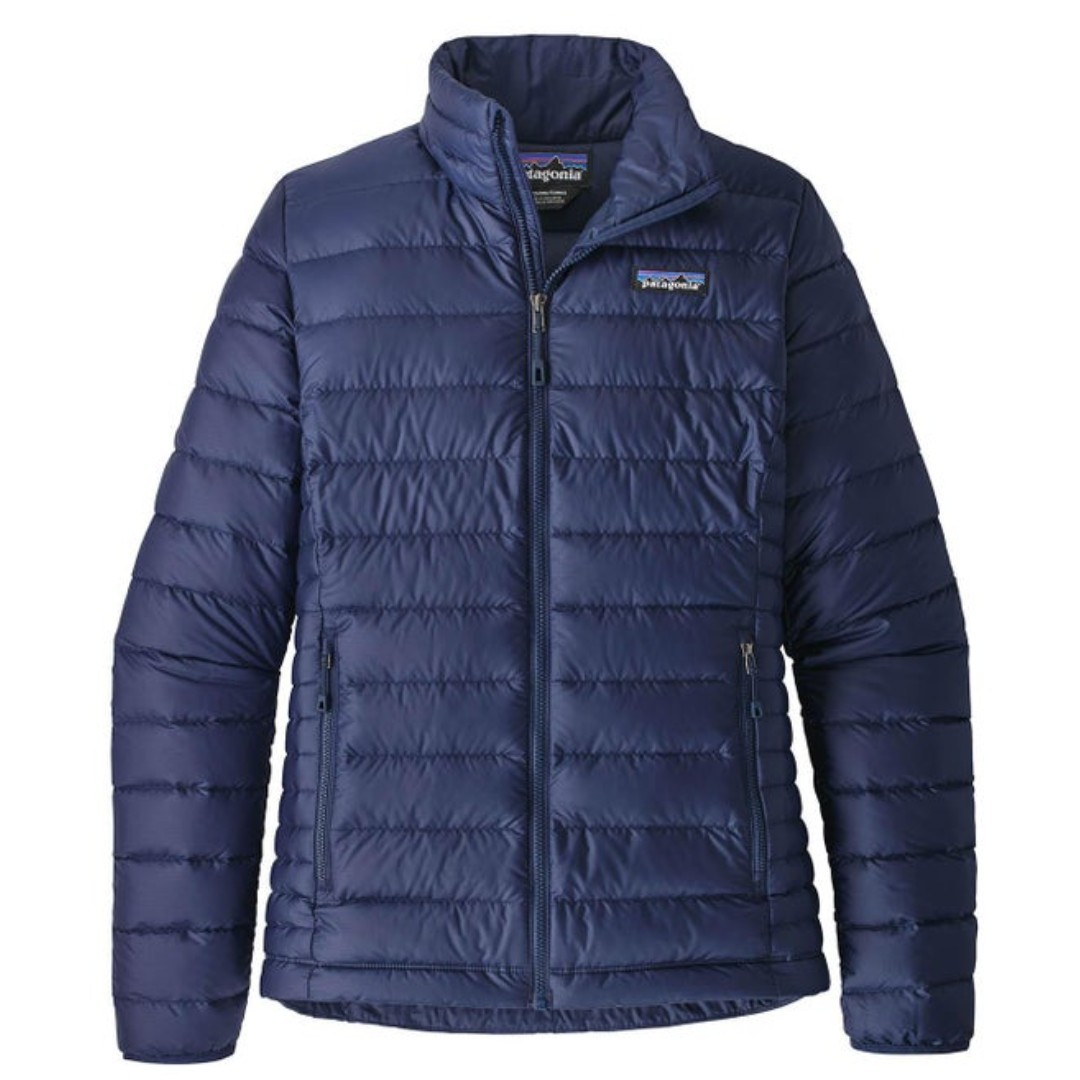 For my more practical friends, this Patagonia down sweater jacket is made from 100% recycled polyester.
100% Recycled Plastic Bottles for Swimwear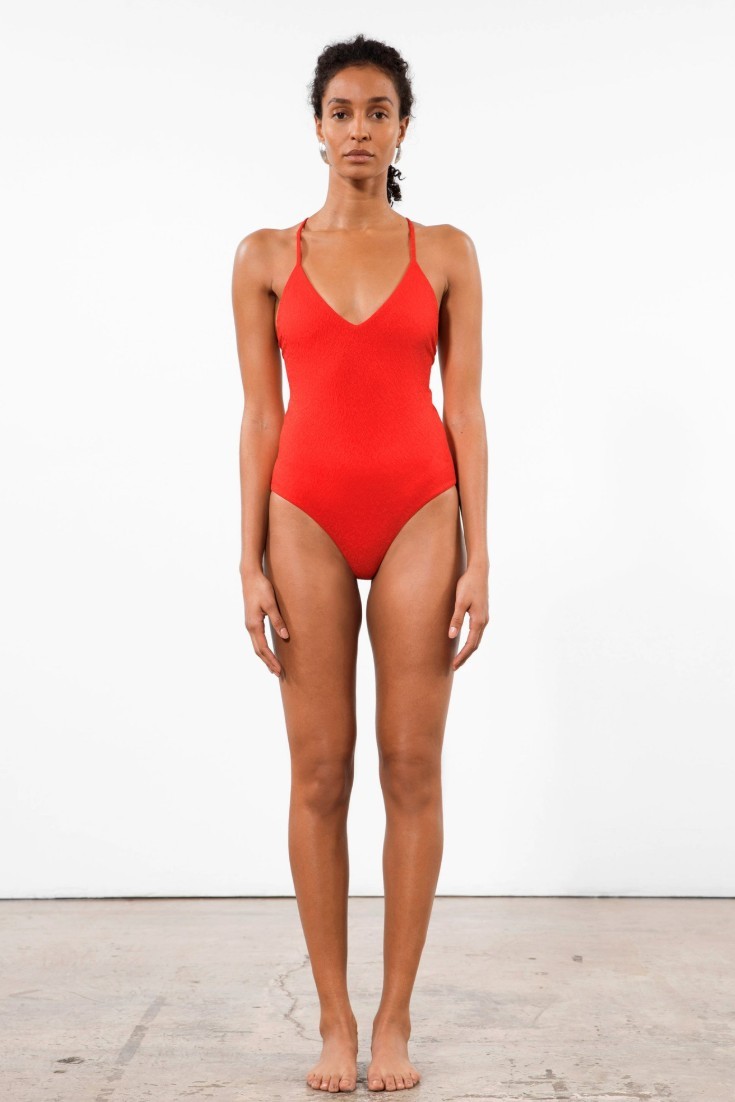 Mara Hoffman is one of my favourite designers creating beautiful things. This swimsuit is a vibrant classic, designed using REPREVE, a recycled polyester material made up of 100% plastic bottles, most of which is consumer waste.
FOR EASY EFFORTLESS STYLE
So, how sustainable is recycled polyester?
Because virgin resources are not used, rPET's production only needs 30% of the energy required for regular polyester production, and uses hardly any water – 90% less in fact!
Recycling polyester also gives a second life to a material that's not biodegradable and would otherwise end up in our ocean or landfills. According to PETRA, almost 1.8 billion pounds of PET were recycled in 2015!
However, it is important to recognise that synthetic fabrics, even if they are recycled, will still shed microfibres. This means recycled polyester garments require a more robust home care regime.
If you are wearing polyester clothing then you should use a Guppy Friend bag to help capture the microfibres and prevent them from going into our waterways and eco-system.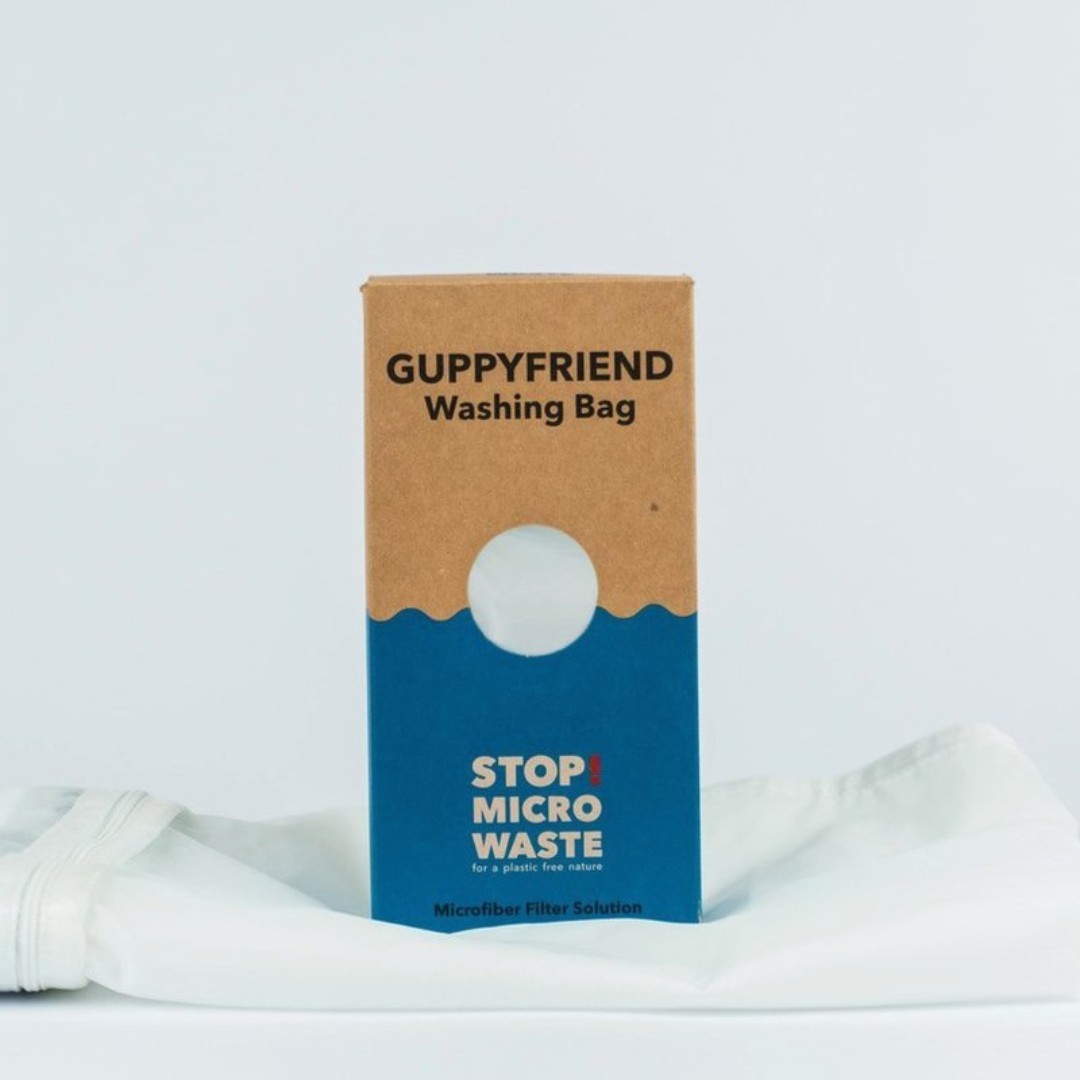 Recycled PET: the pros and cons…
Today, rPET costs more than virgin PET. But are the extra pennies worth it? Material-wise, rPET and PET have exactly the same properties. What it comes down to is the environmental impact. Whilst recycled polyester requires fewer resources, and yes, arguably you could say has a smaller carbon footprint than virgin polyester, it still doesn't solve the microplastic problem. 
That said, rPET has created a market for plastic waste products and can be endlessly recycled,
Therefore, it's down to you to decide. Is wearing a recycled bathing suit designed to stop plastic bottles from ending up in the sea and ruining our ecosystem better than the alternative? Or does wearing a material that sheds plastic microfibres into the water while you wear it make you question if it's really eco-friendly at all? Just like polyester, rPET cannot biodegrade – so microfibres won't disappear anytime soon. Secondly, recycled polyester garments are often made from rPET bottles, not old garments (as material-blends are difficult to recycle). So while it's great that we have found a use for plastic bottles, it also means that many of our polyester garments still end up in landfills.

I rate rPET as 3 out of 5.
My Final Thoughts:
Microfibre pollution is a complex issue. Recycled rPET adds to this problem.  Many brands use rPET as a way to claim eco-credentials, so it risks becoming an over-hyped material touted as sustainable and the answer to our plastic problems. But it's not.

Diverting bottles from landfills is great, but redirecting plastic into materials that go into washing machines or are submerged into water doesn't make sense to me.  
I think for linings of leather bags which will never go into a machine, it is a pretty good idea.  Using the material for linings of items that must not be washed, also seems to be a good option as well..

Big shout out to FROM BELO, one of the brands on Ethical Brand Directory who have been using plastic bottles for the lining of their bags, and were ahead of the curve. They really are pioneers when it comes to diverting waste from landfills and creating useful everyday products. Use my code RSL10 to get a little discount!

Do you know any great fashion brands that are being innovative with rPET? Please feel free to drop a note of your favourite brands in the comments below.