Traditional cotton has been dubbed the 'world's dirtiest crop'- but the story is very different for organic cotton which is just as light and breathable but far less polluting.
In today's blog I highlight the pros and cons of organic cotton and decide whether it's a real contender for a sustainable wardrobe. Here's what you need to know.
What is organic cotton?
Organic cotton is a non-genetically modified plant grown without the use of chemical pesticides and fertilisers. Like regular cotton, the organic cotton fibers are picked and spun into yarn which is then woven into a fabric.
Free-from harsh chemicals and dyes, organic cotton is much kinder on our skin, which makes it a popular choice for t-shirts, tops, underwear and baby's clothing.
Organic Cotton T-Shirts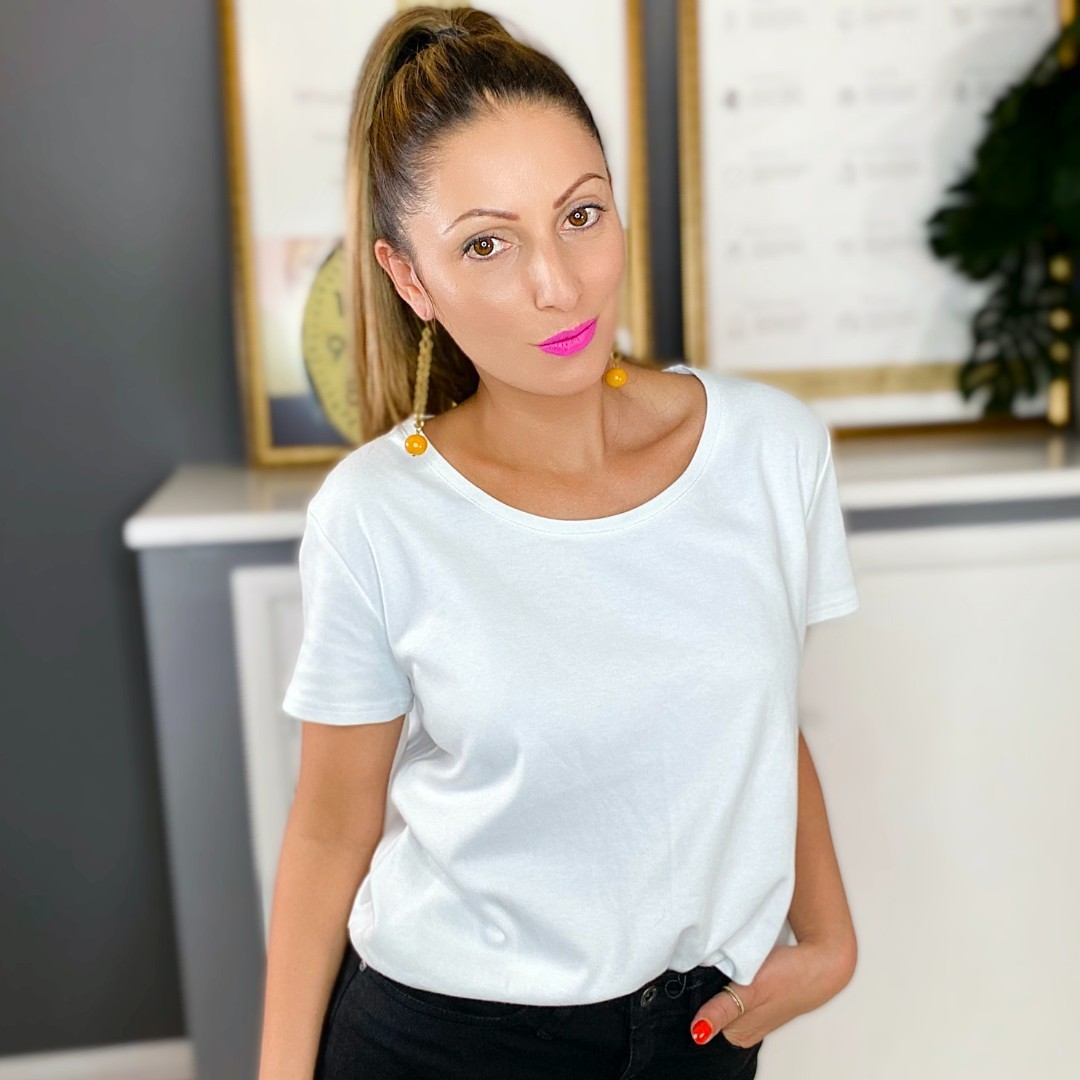 No sustainable and stylish wardrobe is complete without an organic cotton t-shirt! The White T-Shirt Company is one of my favourite brands for ethical t-shirts and other basics in classic neutrals colours. If you want to get your hands on these quality basics, use discount code EBD10 for 10% off your first order + shop via the Ethical Brand Boutique to get a tree planted with every purchase!
Organic Cotton Bra and Underwear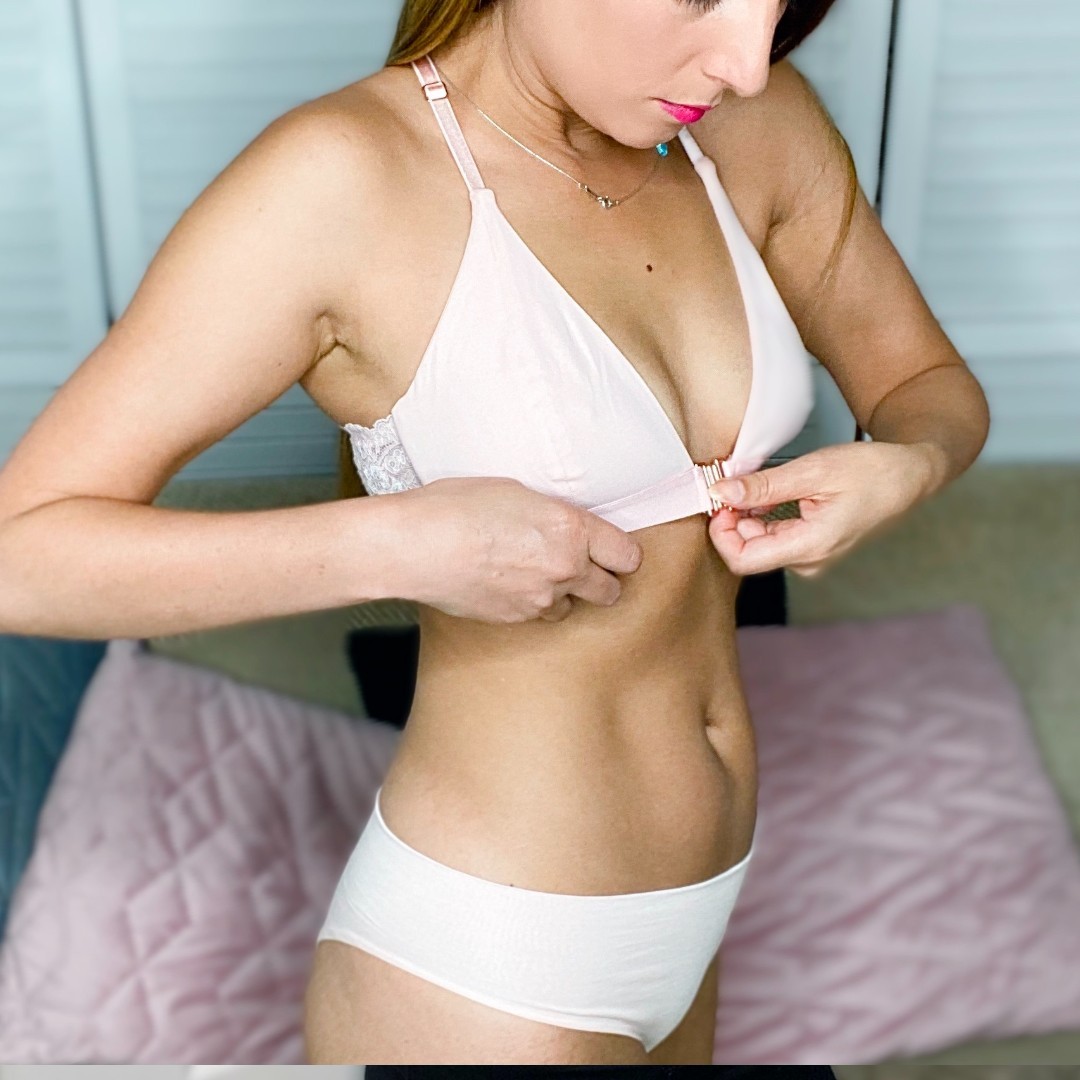 AmaElla has a great selection of underwear essentials and soft triangle shape bras (a style you'll know by now I particularly love) in classic colours and some cute floral prints. They use Global Organic Textile Standard (GOTS) certified cotton because they care about your health, in fact, all materials used are free from toxic chemicals.
Head over to Ethical Brand Boutique to see more of their range.
Organic Cotton Women's Tops
For a more modest brand, that sells occasion wear and everyday wear – try Jenerous. I have this lovely Organic Cotton Black sparkle wrap top, hand block printed and beautiful soft organic cotton.
Head over to Ethical Brand Boutique to see more of their range.
FOR EASY EFFORTLESS STYLE
So, how sustainable is organic cotton?
Longevity is a key ingredient when it comes to sustainability. Unfortunately, cotton isn't the most durable fabric. People prefer cotton garments for their soft, natural feel – which compromises the strength of this fabric.
Hands down, organic cotton is more sustainable than traditional cotton – the world's most polluting crop! – which uses 24% and 11% of the global sales of insecticide and pesticides. according to WWF.
Organic cotton is grown in rain-fed areas, without polluting pesticides. This means farmers rely on rain rather than ground water, which puts less pressure on water supplies in local communities.
However, organic cotton is still a resource-heavy material, which requires as much land and water to grow as traditional cotton. So that's still 2,700 litres of water used to produce just 1 cotton t-shirt – organic or not.
But by opting for organic cotton, you are making a conscious effort to be kinder to the planet, your health and the livelihoods of workers. For these reasons, the slightly higher price tag is definitely worth it.
Organic cotton: the pros and cons…
Pros
Non Toxic
Cultivated without chemicals
Healthier soil
Healthier for our skin
Due to its slow growth it usually has stronger and better fibres
Most organic cotton is grown in rain-fed areas, more sustainable that traditional cotton methods
Genetically modified (GM) seeds are banned in organic farming, so farmers do not need to get into debt with GM companies that sell them the pesticides. Better for the farmers 🙂

Cons
It grows slower than traditional cotton so production can take much longer,
Organic cotton is still a thirsty crop and requires a lot of land
Organic cotton is a virgin resource and still requires us to use our natural resources


My Final Thoughts:
Organic cotton when used in limited runs and carefully produced is a far better option than mass-produced cotton. Everything I own made from organic cotton and by ethical brands, is in a different calibre of quality. I can see, and feel the difference between organic and the cheaper versions of cotton items I had when I used to shop on the high-street.

Once you've experienced the softness of organic cotton and understand the health benefit of not having clothing made with toxic chemicals next to your skin, it's hard to go back.