To dress your body well, you have to know your body shape. Yet it seems many of us go through life second-guessing our body shape. Do you know yours?
In this blog, I break down the 5 main body types and help you determine your unique shape – so you can start dressing with confidence and build a wardrobe that you love to wear.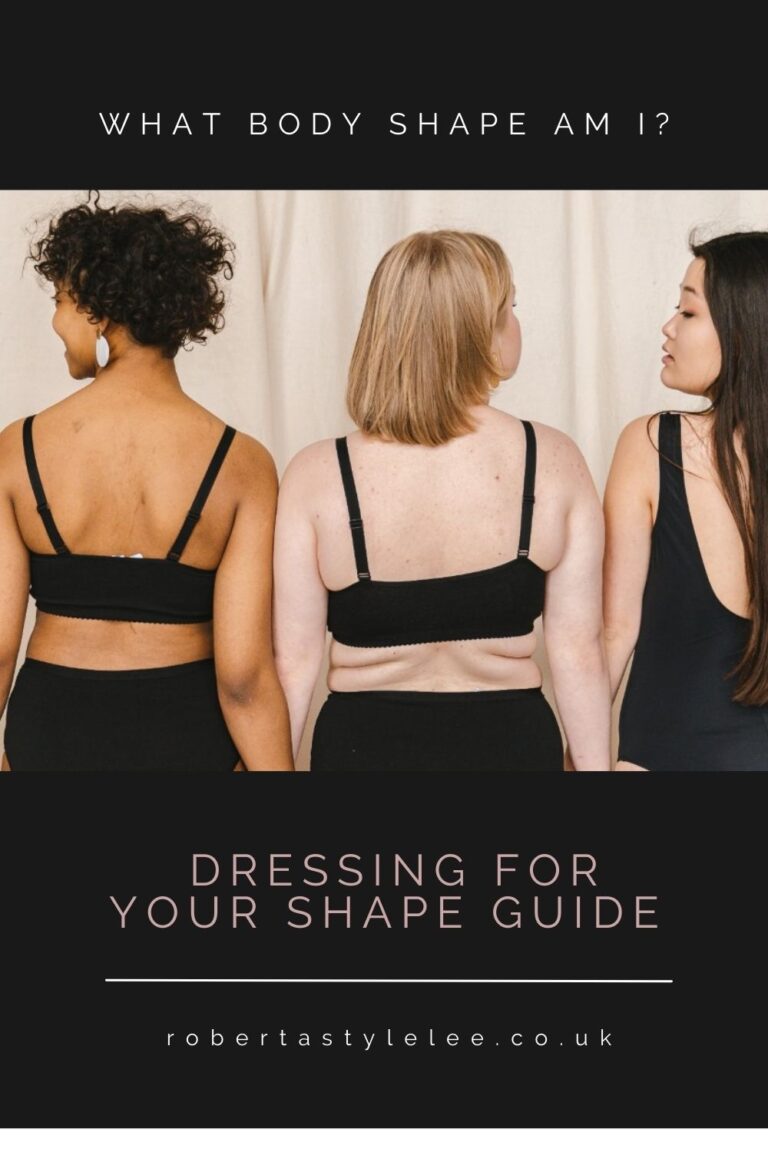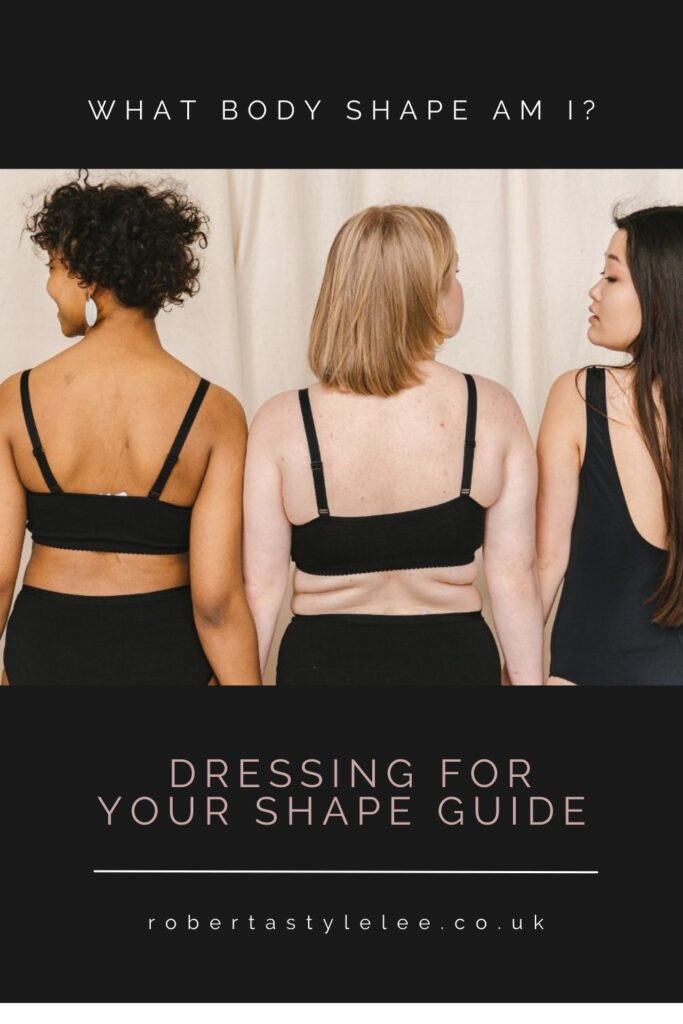 How to Determine Your Body Shape
The only way to truly know your body shape is to measure yourself. Of course, you could guess your proportions but I think knowing your exact measurements is important if you want to be 100% accurate. Not to mention, having your exact measurements to hand will make online shopping a lot easier!
So grab your measuring tape, strip down and follow my guide on how to measure your body accurately.
What is your body shape?
Pear, Skittle, Diamond, Banana, Brick, Hourglass, Lollipop — the number of names given to the different body shapes and their variations can be quite overwhelming. It's no wonder so many women are confused by it.
To simplify the body analysis process, I have broken it down into 5 distinct body types which are based on the following: triangle, inverted triangle, hourglass, oval and rectangle. Each of these 5 main body types also has its own set of variations.
Your body may also be tall, petite or plus size, and each comes with its own style challenges and tips. But don't worry, I'll share a style guide for each kind of body later in this series. For now, let's focus on finding your dominant body type.
By now you should have your 6 body measurements. Simply check these against the chart below to reveal your most likely body type.
The 5 Body types Explained
Type 1: The Triangle
The classic triangle shape has a bottom-heavy figure and a slim upper body.
Your hip measurements are larger than your shoulders and your legs are in proportion with the upper body.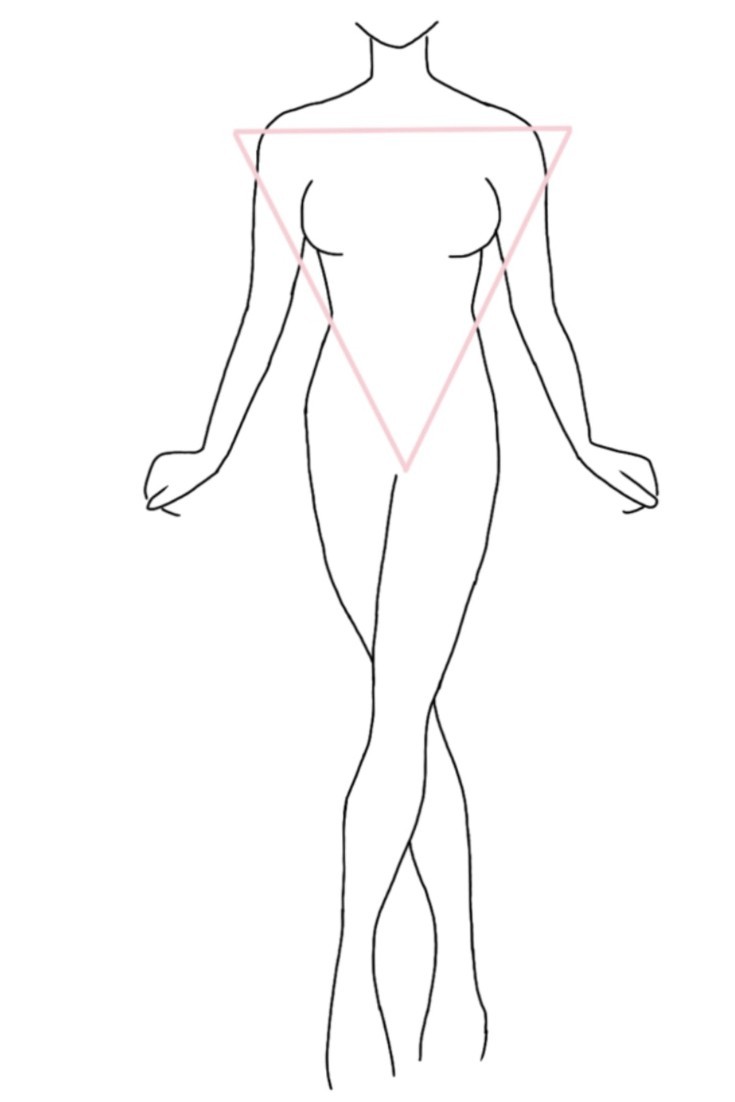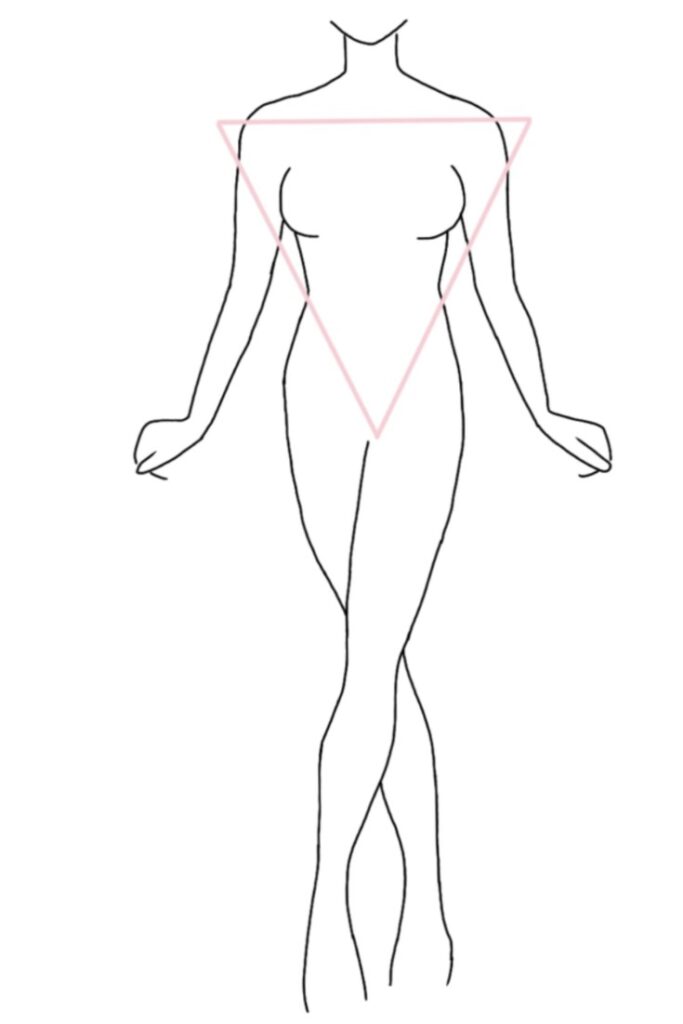 Type 2: The Inverted Triangle
The inverted triangle shape has a top-heavy figure with an undefined waistline.
Your shoulders are wider than your hips and your legs are often long and slender.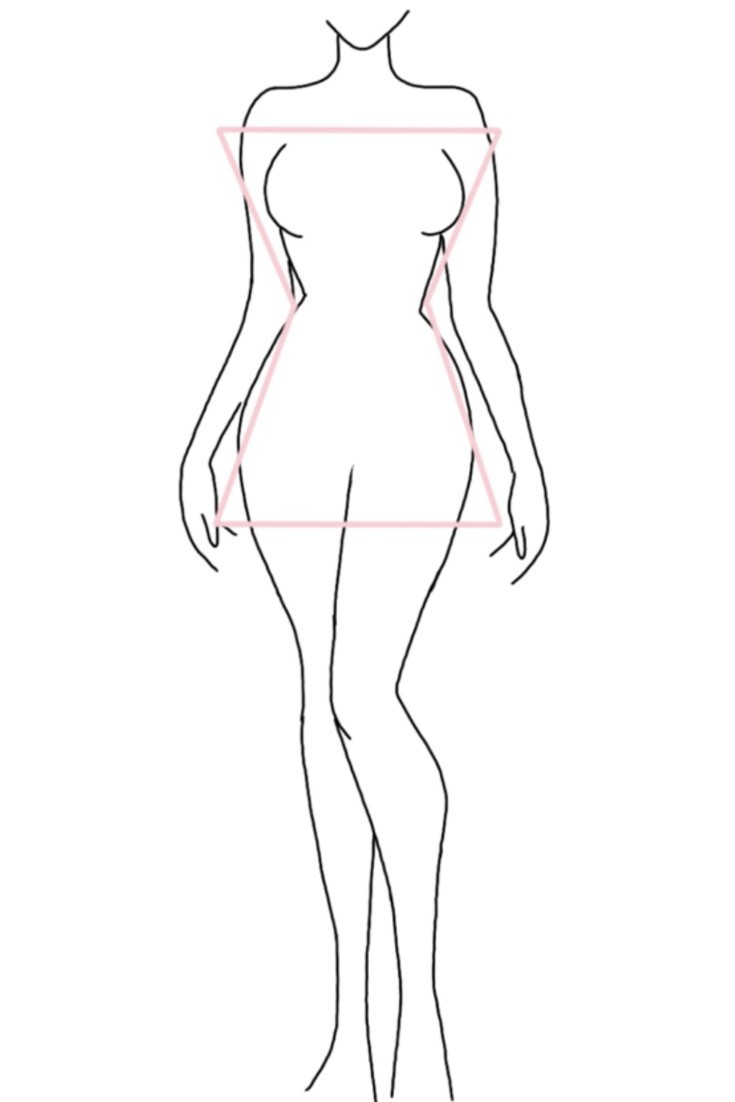 Type 3: The Hourglass
The classic hourglass has a well-balanced figure and a defined waist.
Your bust and hip measurements are roughly equal and your legs are in proportion with the upper body.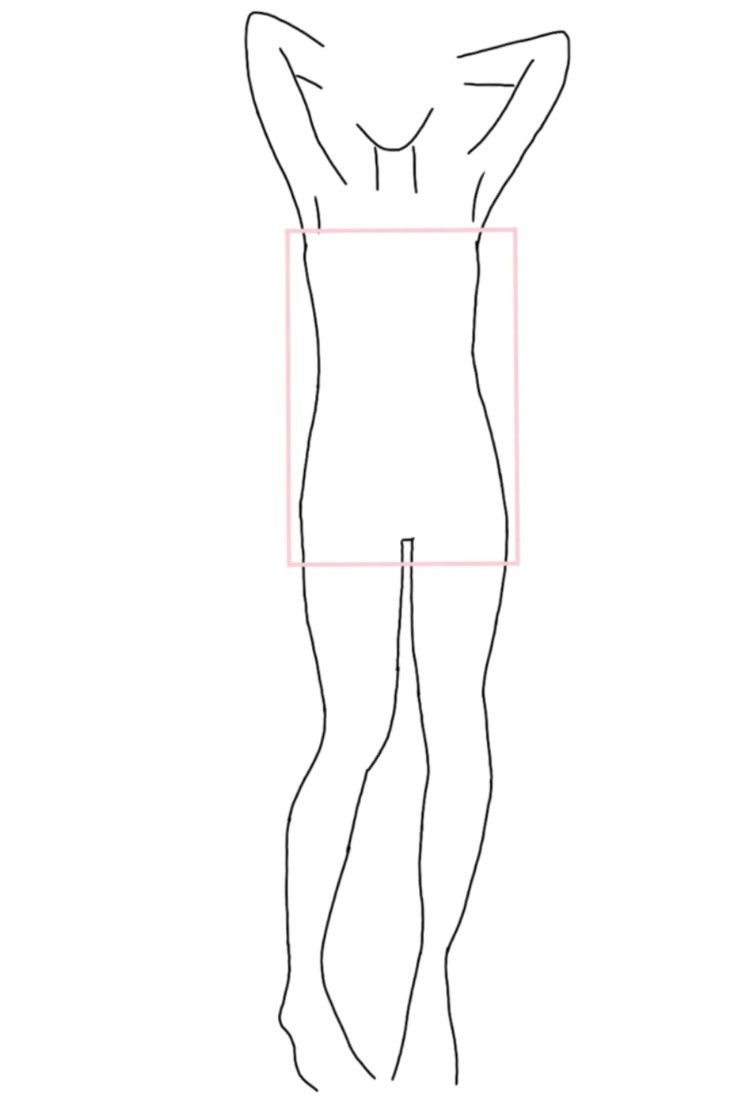 Type 4: The Rectangle
The rectangle shape has a well-balanced figure with no defined waistline.
Your shoulder, bust and hip measurements are roughly equal and your legs are in proportion with the upper body.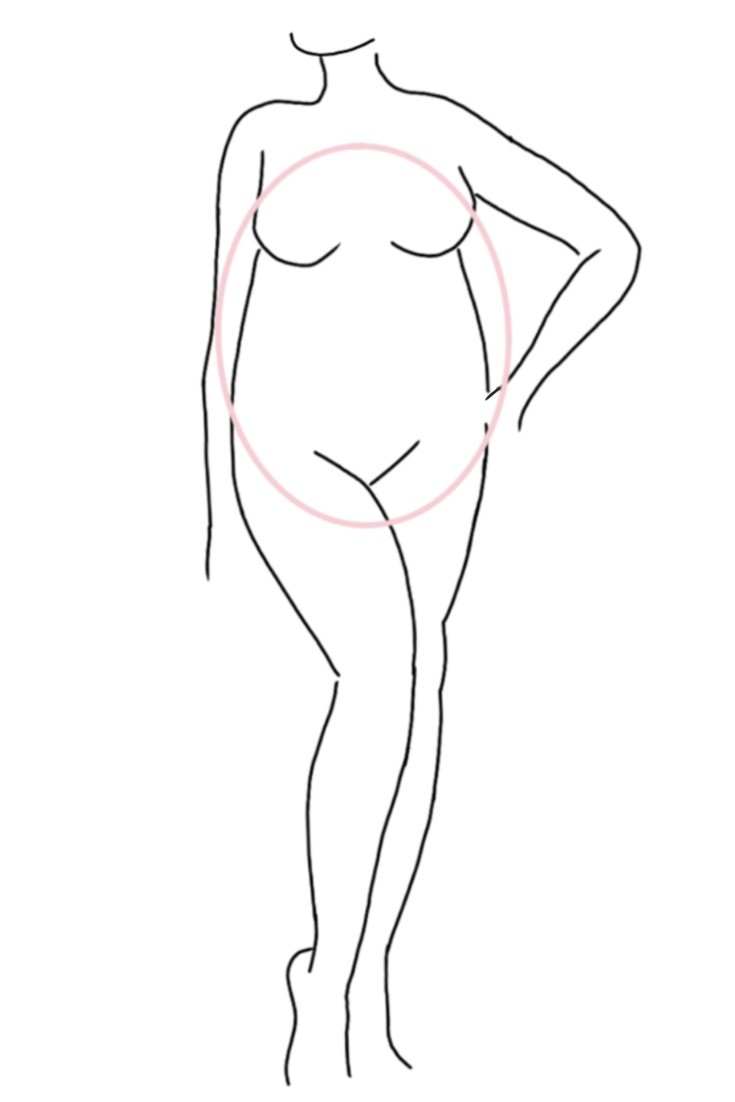 Type 5: The Oval
The oval has a larger midsection and an undefined waist.
Your shoulder and hip measurements are roughly equal, while your waist tends to be larger than your hips.
FOR EASY EFFORTLESS STYLE
How To Dress For Your Body Shape
Now you know your dominant body type, finding outfits that flatter your figure is about to get a heck of a lot easier! There are plenty of "rules" out there for each body shape to help you accentuate your best features and balance your figure. Learning how to dress for your body shape is an art — and I believe it's always best to know these rules before you break them.
But ultimately, personal style is personal. Never take advice from a stylist as the final word. If you feel comfortable with your shape don't ever feel like you 'need' to achieve balance and to cover this, or minimise that. Feel free to experiment and choose clothes that make you feel good.
Stay tuned for upcoming episodes in this series, where I'll be sharing my style tips and tricks for each of the 5 body shapes. And don't forget to check out my complete "Dressing for Your Body Shape Style Guide"!