There is nothing more empowering than wearing an outfit that flatters your figure. But if you don't understand WHY certain pieces look good on you, it's quite tricky to find new favourites and create a consistent style.

So what's the secret style formula? Well, there isn't one. It all comes down to knowing your body shape. Once you have this knowledge, you'll be amazed at how easy it is to create stylish outfits and build a wardrobe you actually LOVE. In this blog, I teach you how to accurately take your measurements so you can discover your body shape and start dressing with confidence.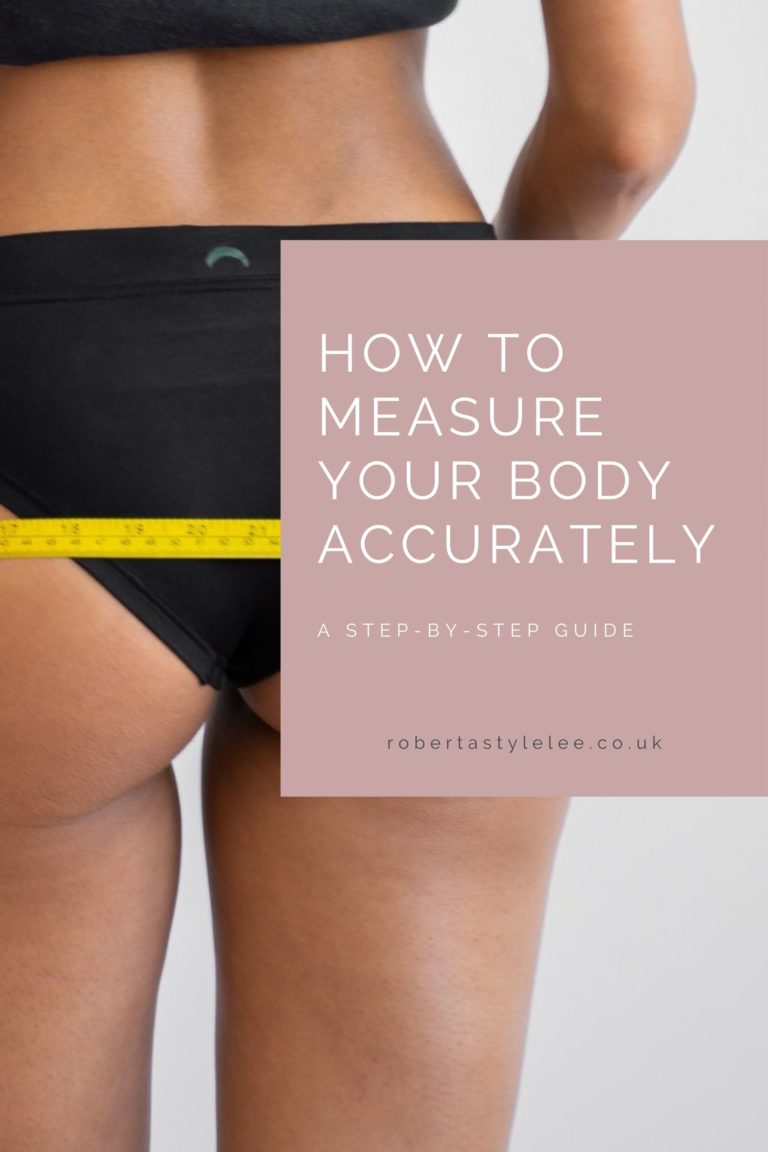 The 9 Body Measurements
The only way to know what shape you really are is to measure yourself. Of course, you could ask a friend to look at your proportions, but the more accurate you are now, the easier it will be later, trust me.
Generally speaking, the measurements we look at are the shoulders, bust, waist and hips. However, over my years as a stylist, I've found including additional measurements are useful. Make sure you record the length of your torso, the length of your arms, inside and outside length of the legs, diameter of your thighs and calves to be very revealing when it comes to body shape too. It's much more useful to get 'more' measurements recorded.
Looking at these measurements and the ratio between the biggest and smallest measure will reveal the shape of your frame. Other considerations such as the length of your torso or lower body can also vary and put you within a variation of one of the five main body types (hourglass, triangle, inverted triangle, oval and rectangle) – but I'll cover that in more depth later in this series.
So without further ado, grab your measuring tape and let's get started.
Tips for Measuring Your Body Accurately
Ask someone to help you. If this isn't possible, try to be as accurate as possible by looking in a mirror whilst measuring yourself
Use a non-stretch measuring tape
Make sure the tape is level around your body and parallel to the floor when taking measurements
Keep the tape close to your skin, but don't pull it too tight!
FOR EASY EFFORTLESS STYLE
HOW TO TAKE YOUR OWN BODY MEASUREMENTS
Shoulders

This is the hardest measurement to take by yourself, so ask someone to help if you can.

Place the tape at the tip of one shoulder all the way around you until it meets back at the same shoulder. The tape should be high up on your shoulder so it almost slips off.
Bust

Pull the tape across the fullest part of your bust and around your back. But don't pull the tape so taut your breasts get squashed.
Waist

Measure the smallest part of your waist, just above your belly button. The tape should wrap flat around your back.
Hips

Hold the measuring tape at the fullest part of your hip, then keeping it flat, wrap it around the largest part of your bottom, your other hip and bring it back.
Thighs

Measure the circumference of the fullest part of your thigh.
Calves

Sit on a chair and place your foot on the ground with your legs folded at a 90 degree angle (so you measure your calves when they're relaxed). Then measure the circumference of the fullest part of your calf.


Length of Legs

Standing up straight with your legs slightly apart, place the tape at the top of your inner thigh and run it down to the bottom of your ankle (just where the ankle bone juts out). This measurement is the inside length of your leg.

To measure the outside length of your leg, place the tape at your waistline and, again, run it down to the bottom of your ankle.


Length of Torso

While standing upright, measure the distance between the top of your shoulders and the top of your hips.


Length of Arms

Stand up straight with your arms relaxed at your sides. Place the tape at the base of your neck in the center then take the tape over one shoulder, down your arm to the tip of your middle finger. For guidance, imagine following the seam of a long-sleeved shirt. Again, this measurement is best done with some help, however you can do it by yourself.
What is my Body Shape?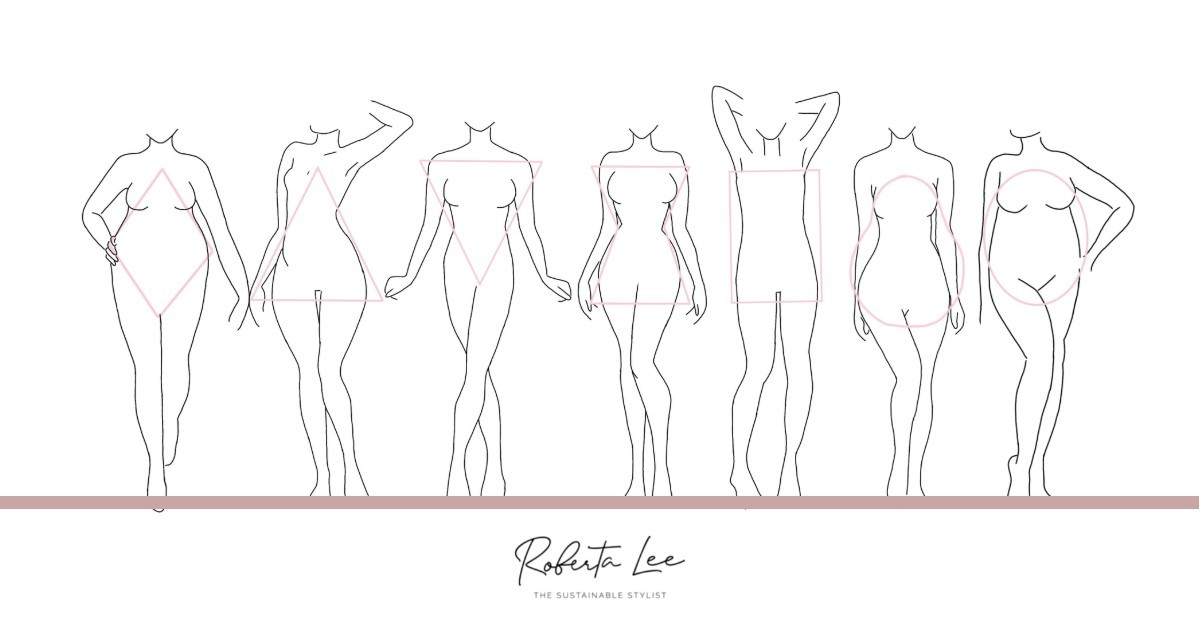 Now that you know your measurements you'll be able to find out what body shape(s) you may fall under. Most women align with one of the five main body types: hourglass, triangle, inverted triangle, oval or rectangle. However, each type has its own variations. And with 13-variations in total, there's a lot of body shapes to cover.

So stay tuned for my upcoming blogs to discover the 5 main body types, variations and how to dress to flatter each one.

Let me know what body shape you think you are!