At this year's Pure London Show, I shared my sustainable styling message via a live session and catwalk. Using a rail of selected pieces, I created a range of casual and smart looks – to take the style-conscious woman from day to night, and every event in-between.

I felt it was important to get back to the basics and showcase wearable looks. With a carefully curated collection and some creative layering/styling, I wanted to show women how to do more, with less. And how transitioning towards a sustainable wardrobe can actually give you more clothing options – because when you only buy #100wear items, you'll always have a wardrobe full of clothes you love!

Women's Sustainably Styled Looks: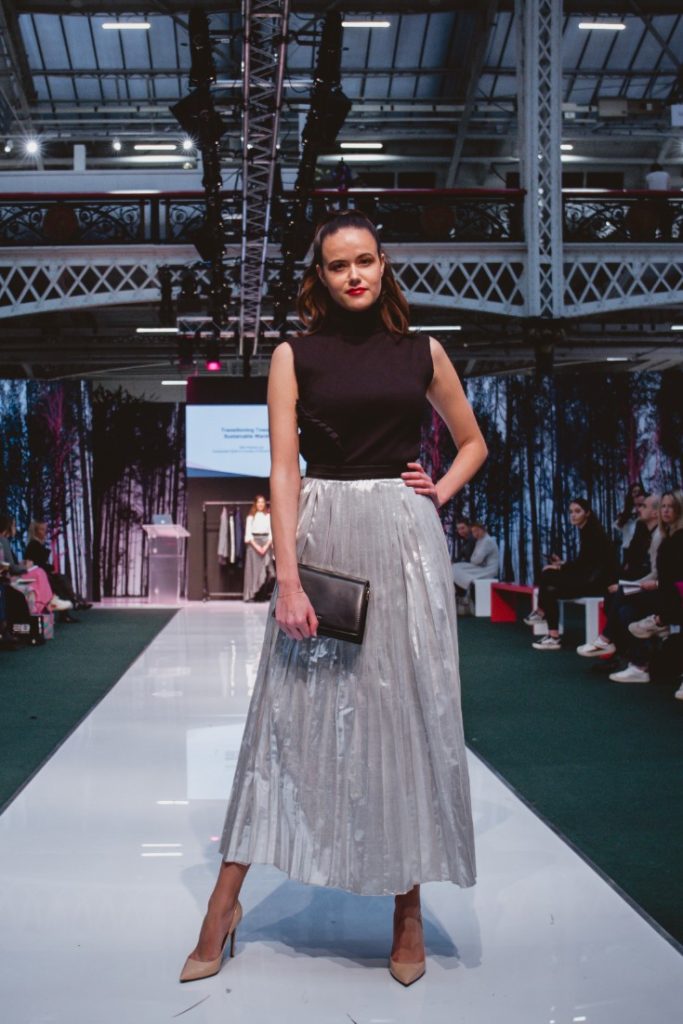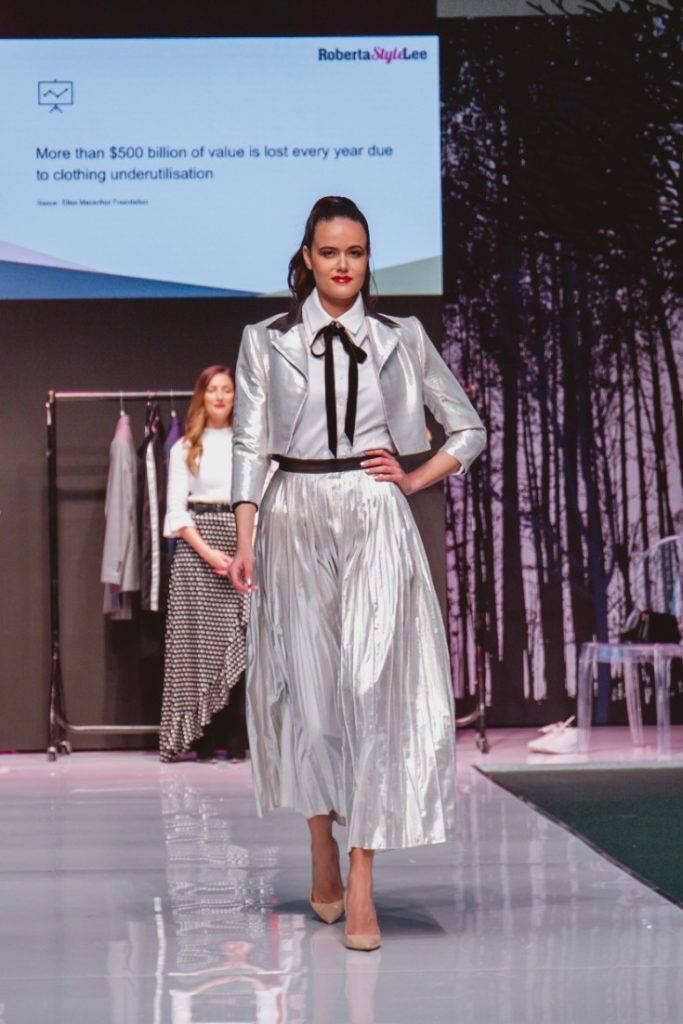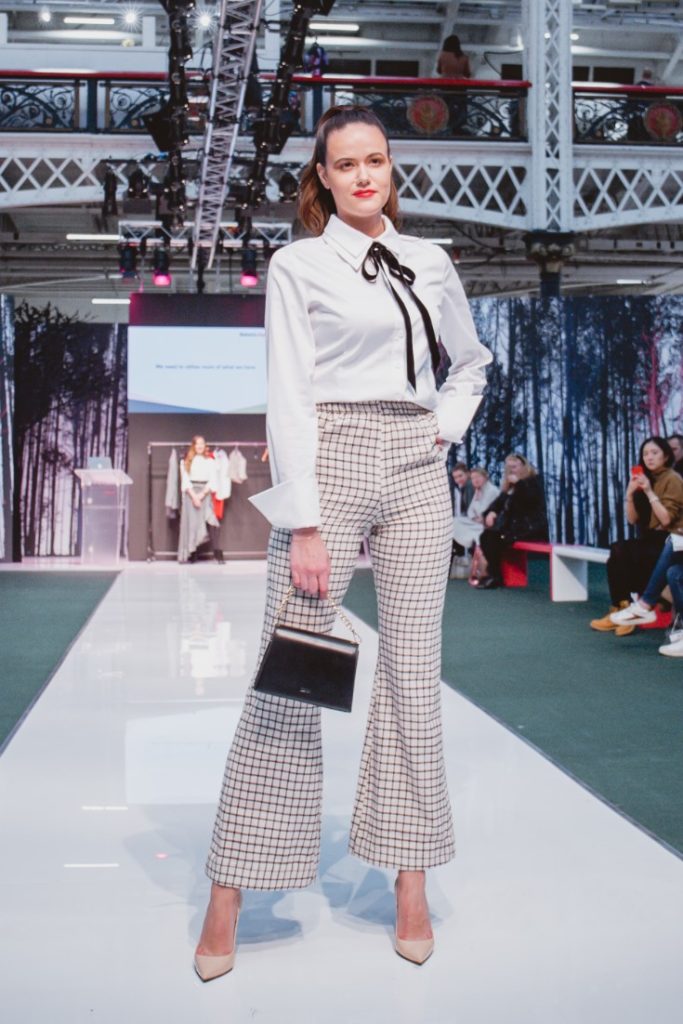 .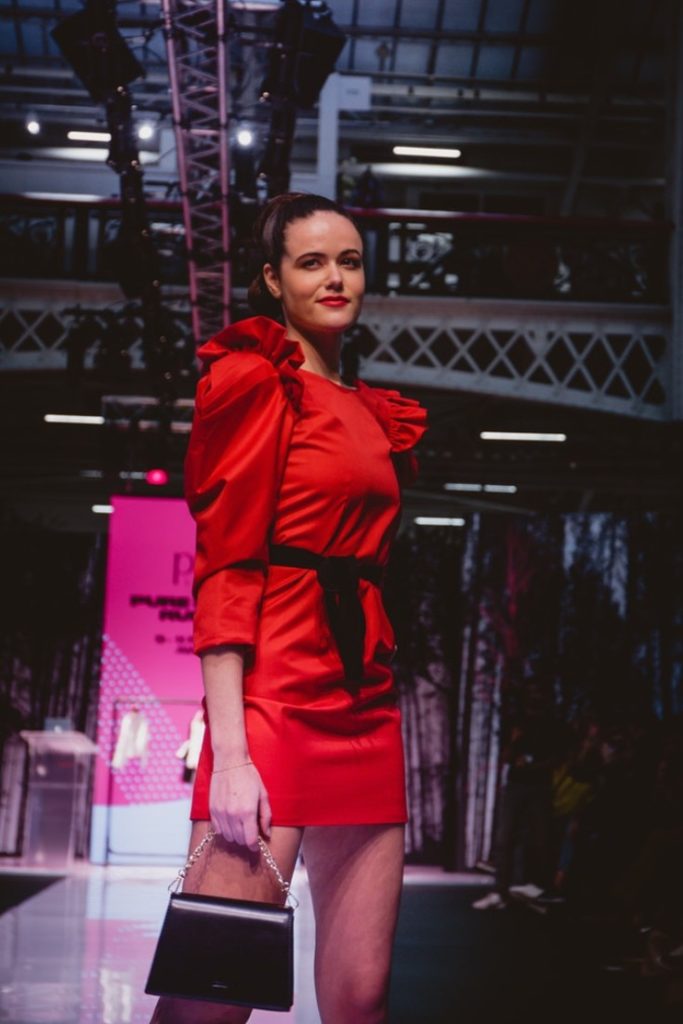 Let me know in the comments which women's look is your favourite. If you reach out to the brands let them know you saw them here, they may even offer a little discount code for you! Worth asking.
FOR EASY EFFORTLESS STYLE
Brands Featured in Roberta Style Lee Catwalk – Women's looks:

Agrajain
Agrajain is a contemporary Sustainable Fashion Couture House based in Agra, India. They believe that every piece of fashion is also a work of art.
http://www.agrajjain.com / IG @agrajain
Ethics & Sustainability Policy on Website?
Kind of…they have 'Our Story' and 'Sustainability & Peace Silk' which give an overview of how they obtain silk in the most humane manner possible.
Esfera
Esfera creates eco-friendly fashion for people & the planet, with romantic '70's vibes' perfect for the summer and festivals.
www.esfera.co.uk IG @esfara_uk
Ethics & Sustainability Policy on Website – YES – They have a detailed 'Sustainability' section which talks about:
Fabrics
Offsets
Packaging
Traceability
Clothes rental
Sustainability stats
Jeenaa
JEENAA – is a new, independent British brand dedicated to women's bags. 'Jeenaa' translates 'to live' in Punjabi. Working for women to live in style and ambition.
https://www.jeenaa.co.uk/ IG @jeenaaofficial
Ethics & Sustainability Policy on Website – Kind of…Hidden away in the 'About us' section they say their permanent collection is a step towards a long-lasting wardrobe – encouraging women to 'repeat your bags'. And they outline their 'sustainability and ethical values'.
The Shirt Company
The Shirt Company produces a broad selection of classic white shirts, a true wardrobe staple. Unfortunately, they have very little information about their products are made, or if they plan to switch to organic cotton.
https://www.theshirtcompany.com/ IG @theshirtcompanylondon
Ethics & Sustainability Policy on Website – NO
---
Big thank you to:
Model: Amanda Sarco – IG @amandasarco
Photographer: Edna Lewis – IG @eddnalewis
MUA: Natasha Thornton – IG @n.t.makeup
If you'd like to discuss working with me please book a time to chat here.