It's rare that I dedicate an entire post to one outfit – but this one deserves it. This outfit is one that is empowering and has a great story, not to mention how many people have been swooning over the colour and style of the gorgeous Ophelia dress…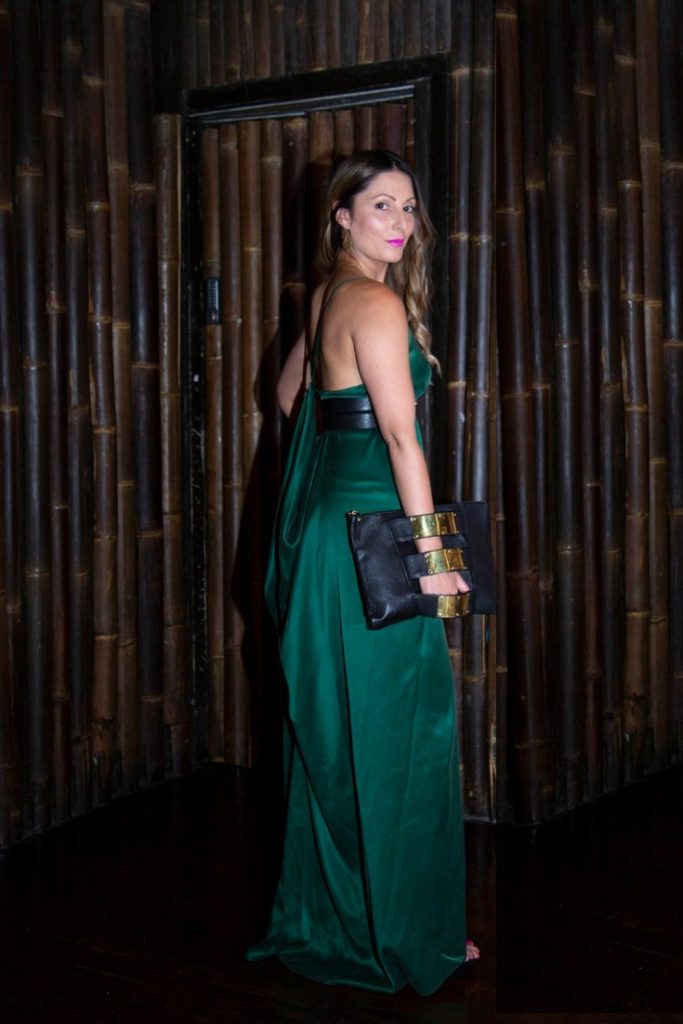 All the Fashion brands featured below are members of Ethical Brand Directory which means they have passed my criteria for a brand that is contributing towards social good, the environment and is not testing on animals. I am by no means perfect and my outfit isn't 100% ethical or 100% sustainable, nor are the brands I have mentioned.
The Full Look:
Green Silk Ophilia Dress by Belles of London – (gifted)
Brass Infinity Necklace from Kipato Unbranded – over #100wears (gifted)
Belt – Old piece which I have had for 6+ years – over #100wears and some…
My favourite Sheikha clutch with signature armlet straps (the brass cuffs are crafted from remnants from the war in Cambodia by disadvantaged artisans, where they are able to work from home and earn a living).
Shoes – Not ethical or sustainable I'm afraid!
Pink lipstick – An old one, not an ethical or sustainable I'm afraid! ( when its all used up I will seek an ethical alternative)
Nails by Dipd a new nail system that is 100% vegan

I had no idea the dress would look so glamorous on me, sometimes you just have to try things on. Body shape and colour can have a lot to do with how well a piece will work. I am classified as a cool Winter colour type in colour analysis – so whilst the dress looks great on, some pictures it looked like it could belong in the Spring colour family (warm). Thankfully due to my suntan and warmer hair colour, wearing this colour was really easy.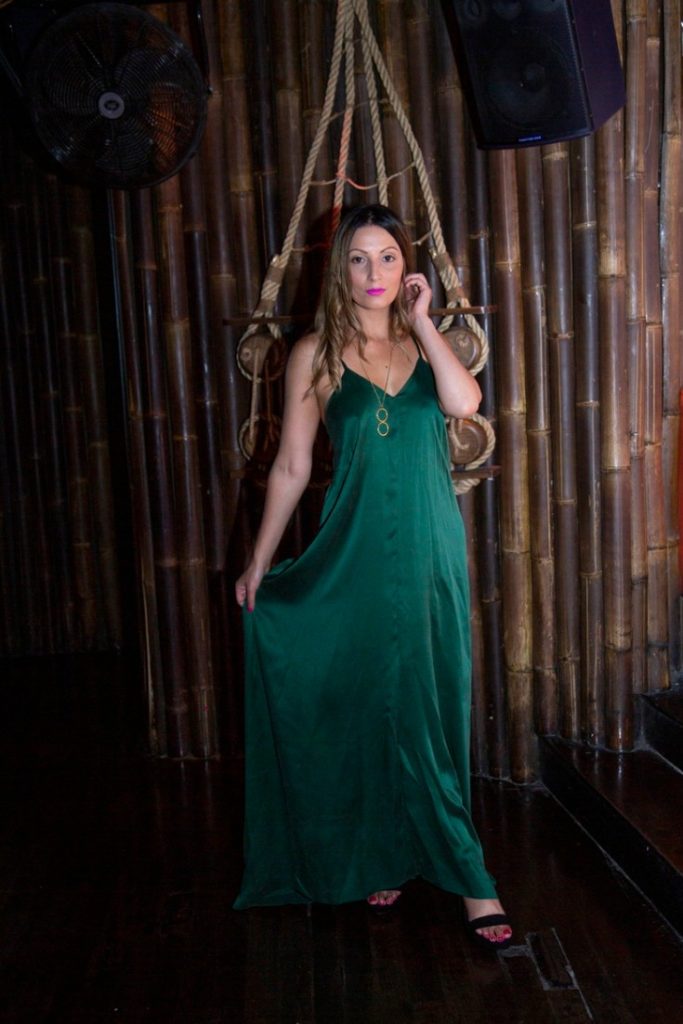 t
Originally this was a look I came up with for a client for the red carpet, sadly the dress just didn't look right, so she didn't go for it. So not one to be wasteful, I decided to use the look for myself for Ethical Brand Directory's 2nd Private Birthday Party at Mahiki, London.
When I went to pick up the dress, we all agreed it looked incredible on! I actually felt like a Goddess in it. How many times can you say you've felt like a goddess in a dress? For me not many. I'm looking forward to wearing this for many years to come.

What do you think? Do you like the look?