Is it best to go for microblading or just stick with makeup? My question about beauty procedures after being safe and ethical is wondering 'how sustainable' they are. With microblading there is very little information out there that can help us decide if ditching all the eyebrow products and going for semi-permanent make-up is actually better for the planet. So I have started to investigate… and will continue to add to this blog as I find out more.
What is microblading?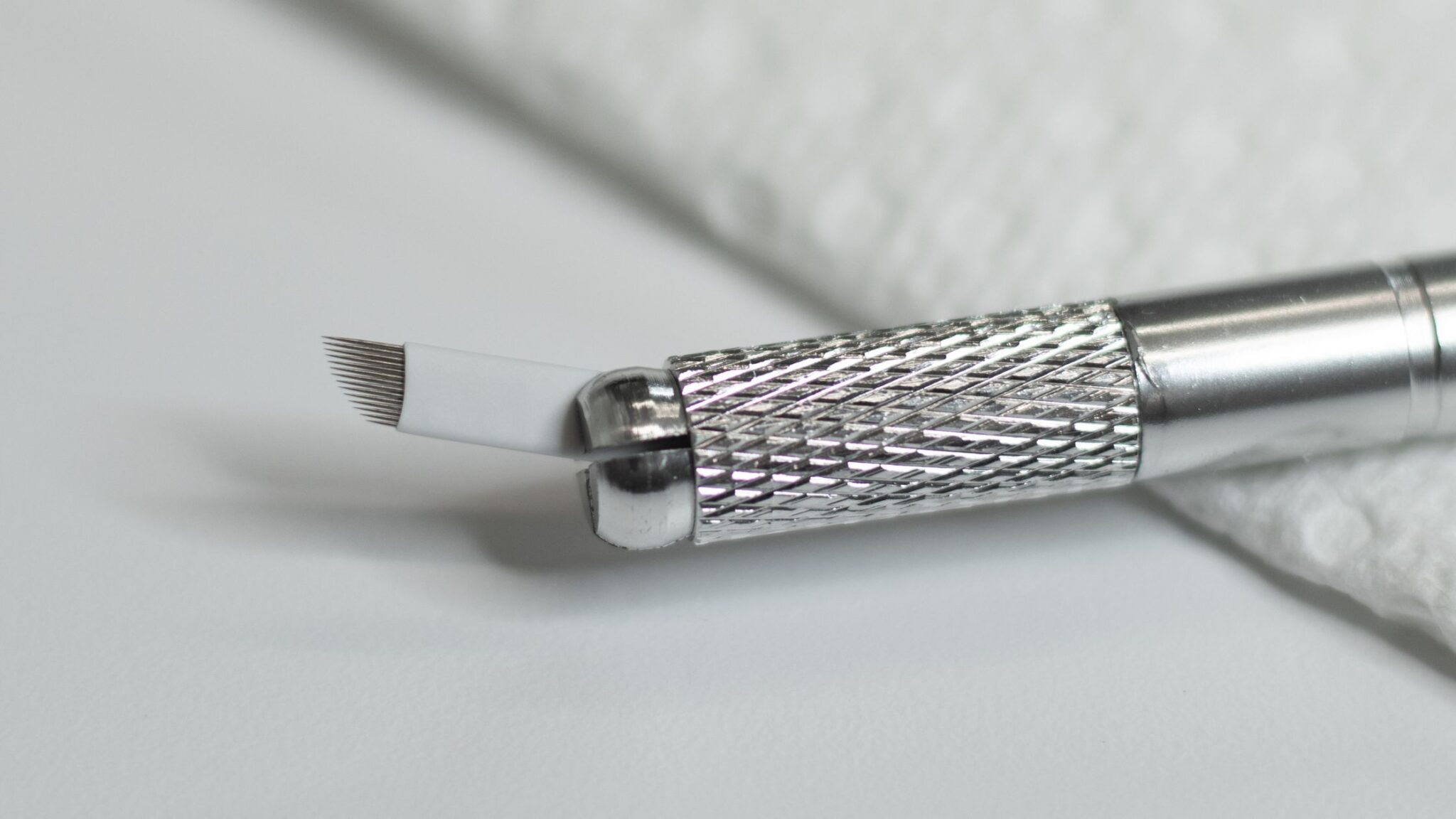 Microblading is a form of semi-permanent makeup that is tattooed onto the skin using a small tool with extremely tiny needles in order to create hair strokes that mimic the natural hair. The very fine needles allow the technician to create realistic, natural hair strokes into the epidermis layer of the skin, enabling them to recreate a natural shape and structure for the brow. A medical-grade pigment is used that needs to be maintained on an annual basis – which is why it's called a semi-permanent brow.
WHERE CAN I GET MICROBLADING DONE?
I think it's important to seek out experienced PMU technicians. When it comes to your face – I would never recommend trying to get the cheapest deal for semi-permanent makeup. You want to find someone with certified professional training, and that has plenty of experience with excellent client reviews – and high-quality before and after photos. My go-to expert when it comes to semi-permanent make-up, to date is Andrew Stassi, who founded Smudge Free: home to semi-permanent makeup treatments for men and women, as well as minimally invasive anti-aging treatments. He also offers professional training for semi-permanent makeup. Andrew Stassi is one of the UK's leading technicians and trainers – and the only person I trust with my face. You can see my review of my semi-permanent eyebrows treatment carried out by Andrew at the start of the year (2022).

He's also been kind enough to offer me some insight into the semi-permanent make-up industry for this blog, and how it all works.
WHY CHOOSE MICROBLADING?
Microblading is a great choice for people, like myself who are busy, not particularly dexterous when it comes to drawing brows, and just want a faster more simple morning routine. It's also great for people with thin patchy brows (you'll know what I mean if you were a kid in the 90's how dangerous tweezers were!) or if you suffer with alopecia. It's perfect for anyone who wants to look good upon waking up and working out, without the worry of drawing on your brows, or smudging them during a sweaty workout!

I decided to get my eyebrows micro-bladed again after taking a break for a couple of years. I was getting sick of buying eyebrow pencils, gels, powders, stencils, hair growth serum and so many other products that promise you the perfect eyebrows, I hate waste – and my makeup bag and bathroom are the culprits for much of the recycling waste I generate. And we all know that recycling isn't the answer to the beauty industry waste problem.

For me, opting to go with microblading is mostly about vanity, I won't lie. Waking up with perfect brows makes me feel good and it saves time on my beauty routine.

The sustainability bonus is not needing to carry an endless supply of products with me. Less stuff, helps me simplify my life, and this, I believe helps me lower my negative impact on the planet.


The Beauty INDUSTRY IS NOTORIOUSLY UNSUSTAINABLE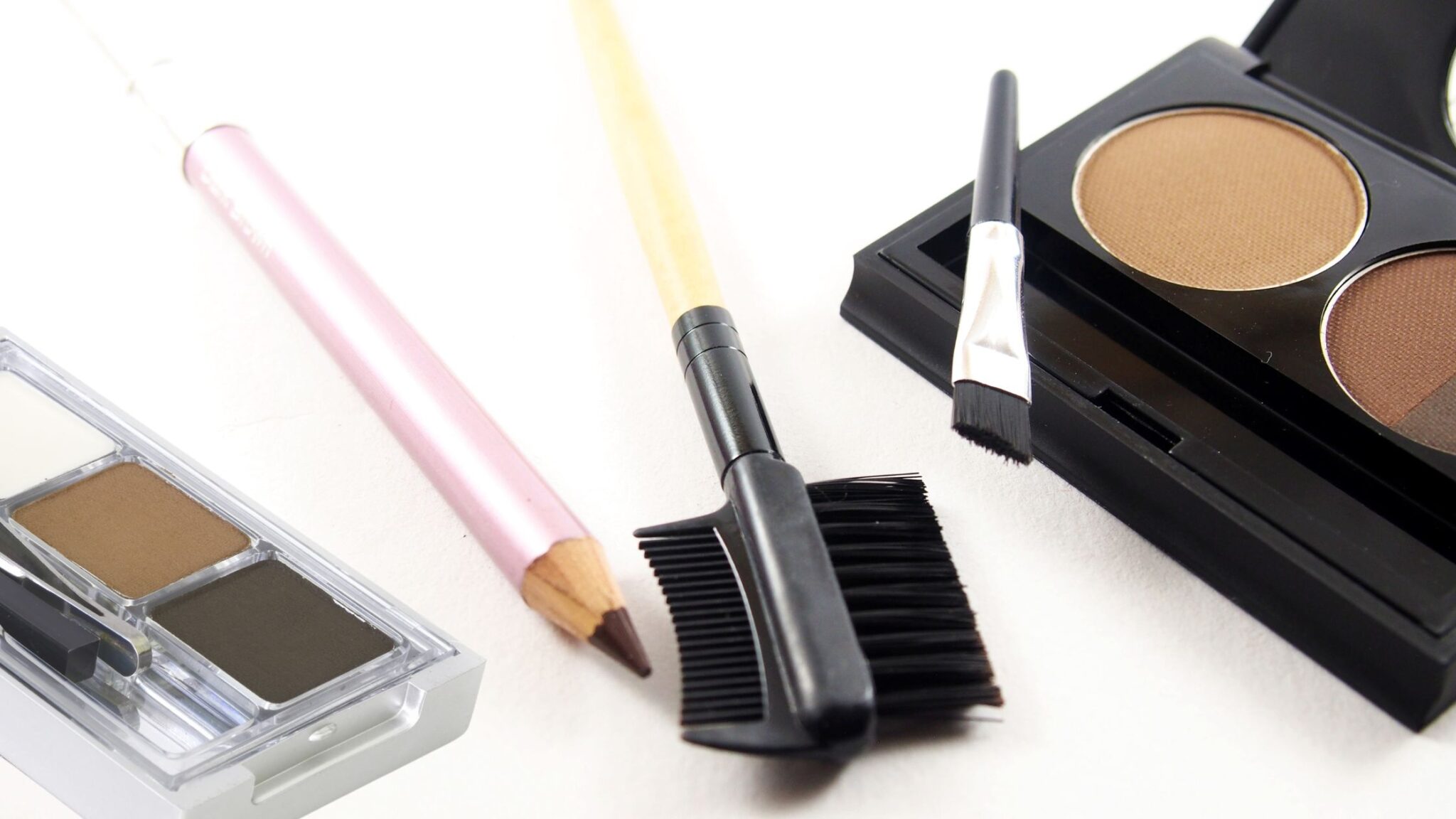 A study by Garnier revealed that 56% of Brits find recycling beauty products inconvenient, which means they often find their way to landfills, and plastic components often find themselves in our oceans.
It is estimated that the beauty industry creates 120 billion units of packaging every year according to Zero Waste Week data, and with every product purchased, there is a multitude of considerations that relate to sustainability. Every product comes with a carbon footprint, the containers often contain plastic or non-recyclable components and contribute to wider recycling, and microplastic problems.
I myself – have more beauty products than I actually 'need' and despite my best efforts to go zero waste in my bathroom, I have a makeup box filled to the brim with products I only use on occasion, some I use religiously and some, never even opened!
Where to recycle beauty products?
Although there are multiple ways to recycle beauty products, such as The Personal Care and Beauty Free Recycling Programme sponsored by Garnier that accepts all beauty products (not just Garnier products). Then there is The Maybelline Makeup-Free Recycling Programme, which also recycles all brands of empty makeup packaging at participating stores (mostly Superdrug stores in London).

However, despite all the recycling options, according to the Beat The MicroBead website, they state "9% of all plastic waste ever produced has been recycled, and about 12% incinerated and all the rest — 79% — ended up in landfills, dumps, or the natural environment" – (data: sources: Forbes, EPA, Zero Waste Week).

Is the SEMI-PERMANEnT BEAUTY industry sustainable?
With the semi-permanent makeup industry, it's quite hard to make sustainability comparables because, much like a trip to the dentist, safety is the main concern – and sustainability reporting is not the main priority. I spoke to Andrew Stassi, the founder of Smudge Free about sustainability across the industry and he said "client safety comes above all else – safety is number one as we are breaking the skin and have to eliminate risks of cross-contamination" he went on to say that "the same sustainable business practices do not apply to our industry".
Obviously any environment where safety is first, single-use sterilised items must be used. I then asked him about the disposal of the single-use items, to which he replied: "All disposable parts must go into clinical waste bags and needles in sharps container. These are the regulations for PMU and tattooing".
The closest information I could find online was linked to the hospitals and dental industry and through that, I discovered there are big challenges associated with the recovery and recycling of biomedical waste which includes sharps containers. There is also a huge amount of single-use items used in health and safety-first environments, particularly plastic for hygiene reasons, such as latex gloves, plastic aprons, containers, and wrappers for sterilised items. For the semi-permanent make-up (PMU) industry, these challenges would be no different. It would appear that there is a lack of knowledge and education available on sustainable healthcare provision. It's harder to access the sustainability credentials of an industry when health and hygiene are the main priority, particularly in a world learning to live with Covid.
Microblading pros & cons
Pros: It's a simple process that needs to be maintained roughly once per year, you shouldn't need to use any additional makeup on your brows. Microblading is very safe when carried out correctly with an experienced technician (that follows covid-19 safety protocol, and uses single-use and pre-sterilised items). It will save you time, each and every day – ensuring you wake up with perfect eyebrows, eliminating the need to keep purchasing brow makeup, and reducing your beauty packaging waste.


Cons: The process itself does require the technician to use some single-use accessories for health and hygiene reasons. it's also expensive – with prices costing between $500- £600 with an experienced technician in London (prices outside of the capital tend to be cheaper). There are downsides, your eyebrows may not come out as expected, and the process cannot be reversed easily. There is a risk of infection if you are not being treated in a sterile environment with sterlised equipment. There is also the chance of an allergic reaction to the pigment (which is why you must always get a patch test beforehand).
IS MICROBLADING A SUSTAINABLE OPTION?
Once you break it all down and compare it to shopping for multiple makeup products, it would appear that microblading could be a more sustainable option.
I guess it's all relative, but it could be a hugely sustainable swap if you do your eyebrows every day and have a habit of buying lots of different makeup for them.

If you compare using multiple beauty products, from multiple sources – to one appointment per year with an eyebrow technician, it's definitely a good alternative for those looking for a low-waste and easier makeup routine. I am still gathering more sustainability information around microblading (there's almost nothing on it on the web) – if you have any thoughts, data, or research on the topic, please let me know! I'd love to see much more publicly available data – and a legal requirement for those working in the industry to share what steps they are taking to reduce the environmental impact across their practice.