Priestley's is a new luxury handbag brand that offers a design aesthetic similar to Louis Vuitton, with a more minimalist and sustainable approach. Priestleys put sustainability at the heart of what they do, from design, sourcing, materials, and opting to go down the 'made to order' route over mass production. Even their packaging is sustainable.

They create bespoke beautiful handbags and accessories that are made from responsibly sourced leather – and I was lucky enough to be gifted one.*
Brands like Priestleys are redefining luxury
A new term we hear a lot is sustainable luxury. I believe this luxurious handbag and accessory brand and others like them, are really key in helping people realise Luxury isn't just about being expensive or exclusive, it's more than that. Crafting with sustainability and longevity at the heart of what they do, creating beautiful items designed to last and be handed down to the generations that follow, made to order to prevent waste, no compromise on aesthetics or quality, and being made with respect for people and the planet is what defines Sustainable Luxury to me.
A Sustainable Luxury Handbag Brand
Priestleys is a new luxury handbag brand ran by a wife and husband team James and Karen, inspired by their daughter Eleanor to follow their dreams and build a business for her future…
I am always keen to know more before anything made NEW enters my wardrobe, firstly I was keen to know WHY Karen and her husband set up the brand, when I asked her she said:
"I was inspired to set up our brand when I had my daughter. I loved the idea of creating things that could be passed down to her, beautiful handcrafted accessories, that could last a lifetime, and stand the rest of time. To challenge the notion of fast fashion, offering clients choices to make items that are really personal to them, in a bid to temper the need for always wanting more."
I found that very inspiring and could sense the authenticity from the designs, to the sourcing, and the passionate interview I did with Karen on IGTV, to the copy on their website. For a new brand, they have started out strong and I respect that.
First Impressions of Priestleys
When I discovered Priestleys I was immediately drawn to the craftswomanship, I believe the added luxury really does come from being handmade and meticulously crafted with care. The designs are simple, yet sophisticated and timeless. Something you know is important for me as a Sustainable Stylist.
FOR EASY EFFORTLESS STYLE
The Eleanor Clutch – made to order (gifted)
The Eleanor Clutch is a beautifully made from full grain vegetable tanned leather. It is a sleek, slimline luxurious clutch bag with the signature Priestley's pattern embossed into the leather. The design is timeless and it's quite a large and versatile bag. It can also be personalised with your initials to make it extra special, I opted for RL on mine and it really does add that extra touch of personalised luxe. You can also opt for silver or gold hardware and even ask for more bespoke design elements or designs as well.
Use code: Roberta10 to get 10% off if you decide to invest in one of these for yourself.

Website: https://www.priestleys.uk/shop/p/eleanor-fully-patterned-clutch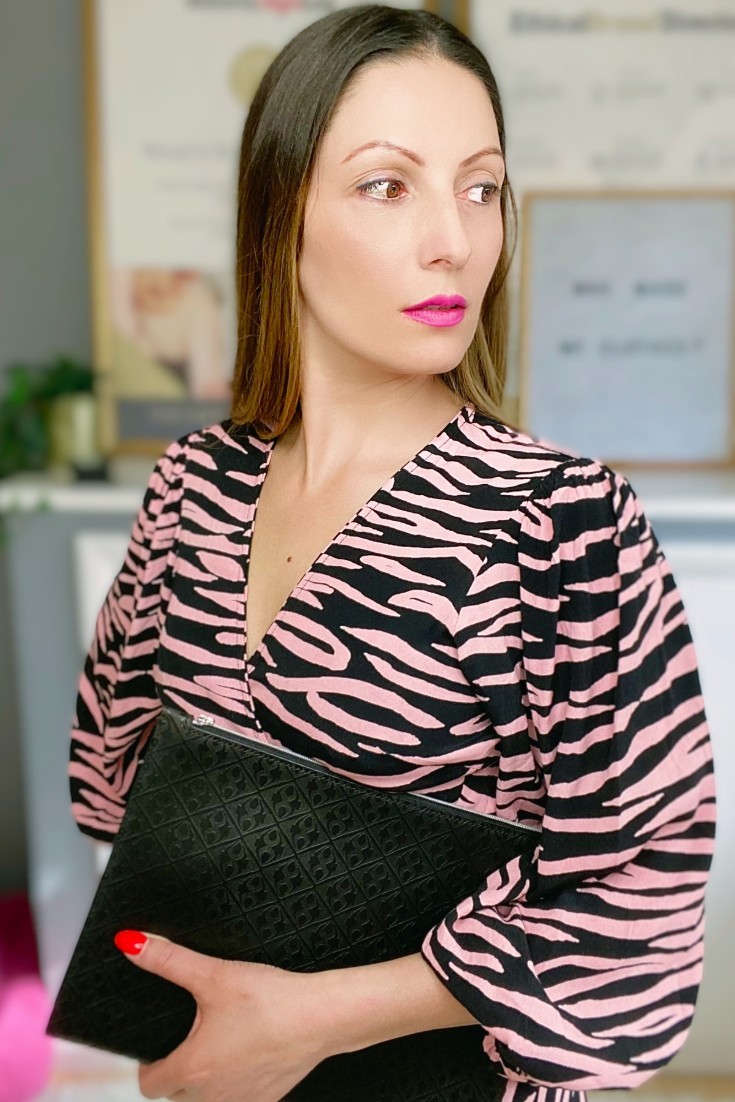 What I love most about this brand is they show how their products are made, you get a real sense of the value and it creates a bond between you and your bag. You respect the process, how it was made and it makes you want to take care of it, to value its true cost and ensure it lives on for generations to come. If you visit their instagram @priestleys_UK you get real sense of how the items are made, which I really respect.
IS PRIESTLEY'S AN ETHICAL BRAND?
Priestleys have sought to educate themselves on the relationship between fashion and sustainability and they strive to keep these issues at the forefront of their business. They wanted to ensure that no child or person suffers as a result of making their products, therefore they make each product in house, ensuring that we have full transparency of our supply chain.

With regards to materials, Priestley's has chosen to use Leather. Which, I know, a lot of vegan fashion lovers will be against. However…
Priestleys have traced the source of their leather by going through a responsible sourcing process that ensures the leathers used are a 'by-product' of the meat industry, and utilise the abundance of leather that exists (as supply doesn't meet the demand) that would be incinerated or sent to landfill.
Whilst I am an animal lover, and have not eaten meat myself for over 20-years, and live a mostly vegan lifestyle, I don't myself identify as a vegan. I try to take a step back and take a level headed approach when it comes to the use of leather in fashion. I am pro using responsibly sourced leather whilst the material is still deemed a by-product of the meat industry, the ethical choice when it comes to the 'planet' is to to utilise what already exists rather than waste it. We must also consider that 'NEW' materials that are effectively made from 'virgin' fibres, also require energy and resources which have a negative impact on our planet.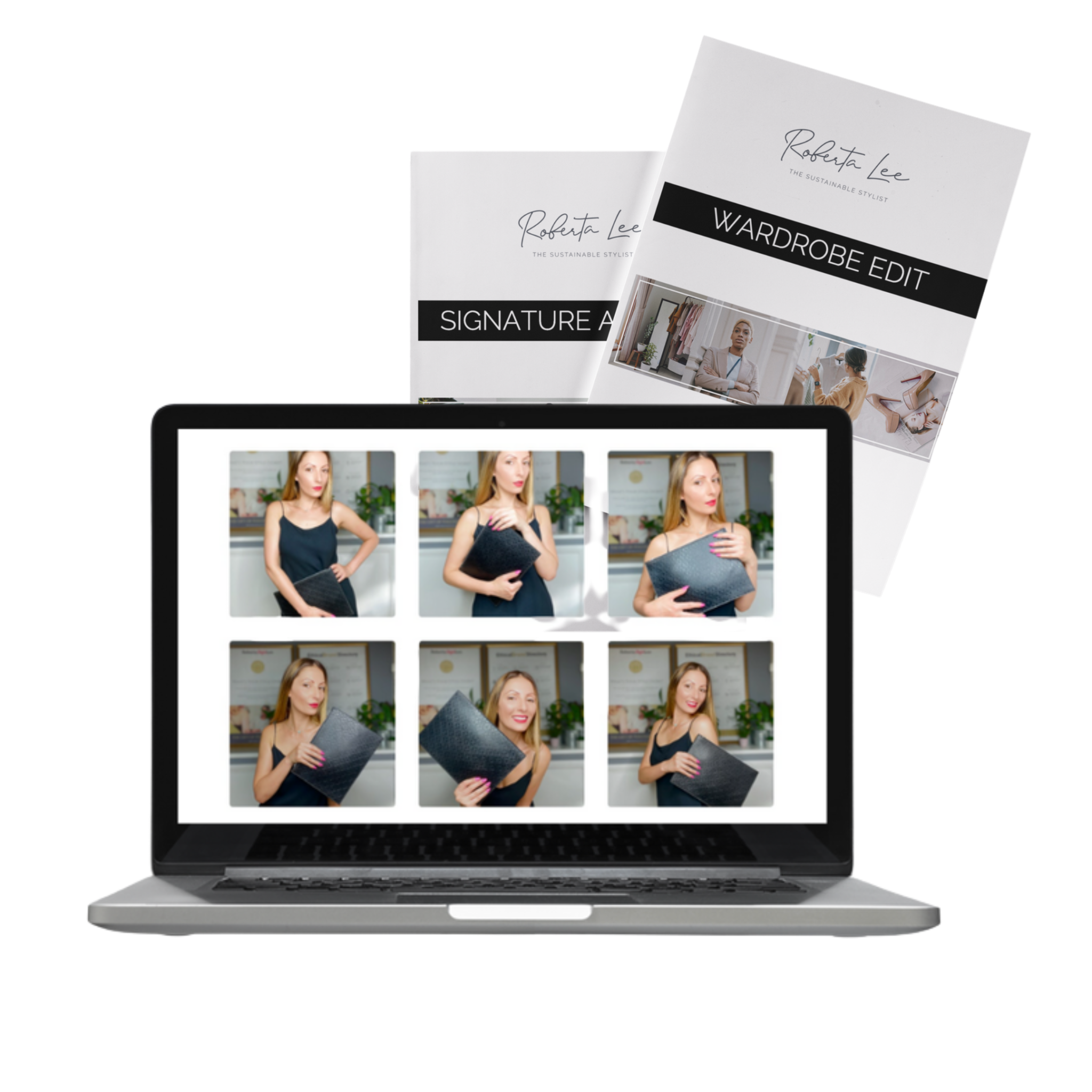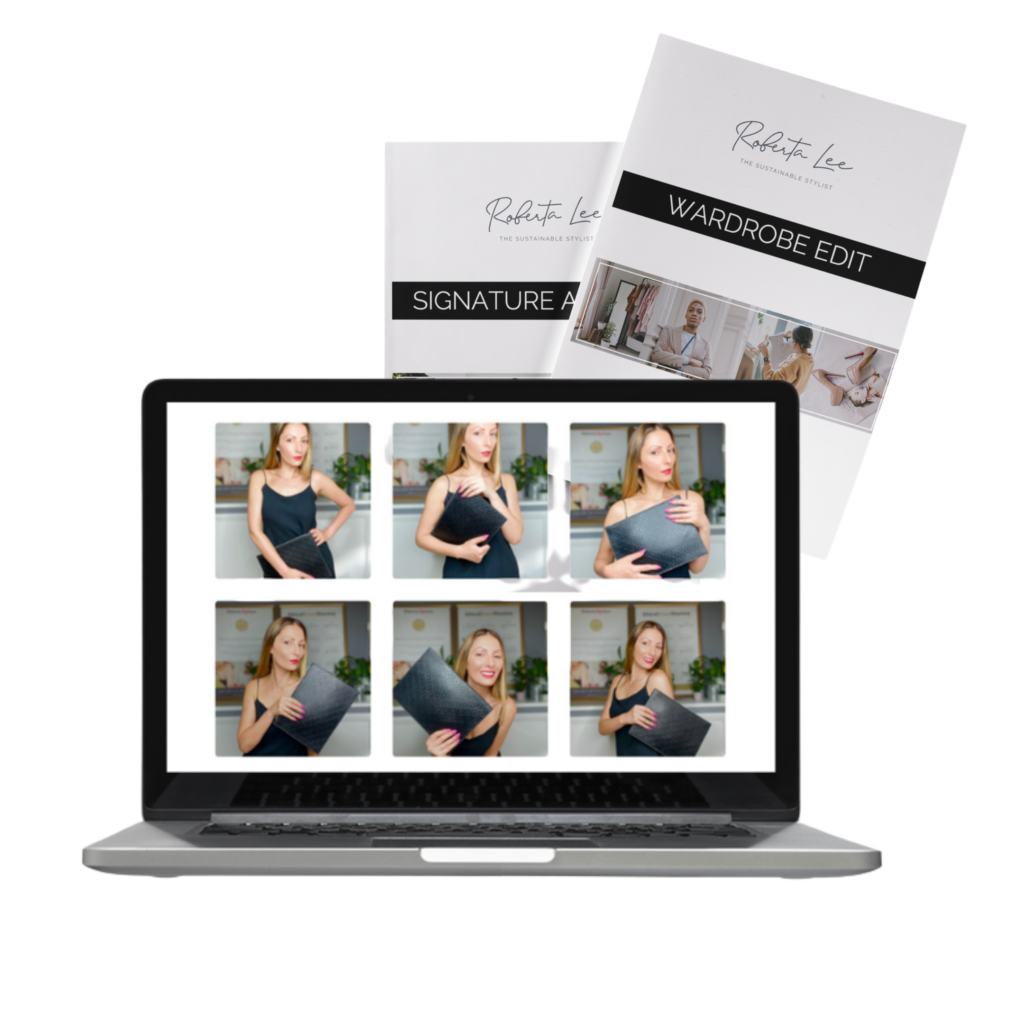 FEEL EXCITED TO GET DRESSED, KNOW YOUR STYLE & SHOP WITH PURPOSE
Drop your details below to learn more about the classes, outcomes, and experiences of other students who have completed the Create Your Own Personal Course. 
IS PRIESTLEY'S A SUSTAINABLE BRAND?
Priestleys don't say they are a sustainable brand, but much of what they do ticks the sustainability boxes. I particularly like that they don't define themselves as such either, as it's pretty hard to be sustainable when you create new things. I love this quote

"As a business and as individuals we do not claim to be perfect, far from it. We know that there is more work to be done in terms of sustainable business practices, and indeed within the fashion industry; however we are confident we are doing everything we can to make our businesses as sustainable as we can in this moment and will always strive to make improvements."


https://www.priestleys.uk/sustainability


Using leather is always going to create a divide – we have those who believe it's a sustainable choice and those that are always going to be against it. However, Priestleys are working with tanneries endorsed by working groups and consortium's that are continuing to raise the standards of leather production.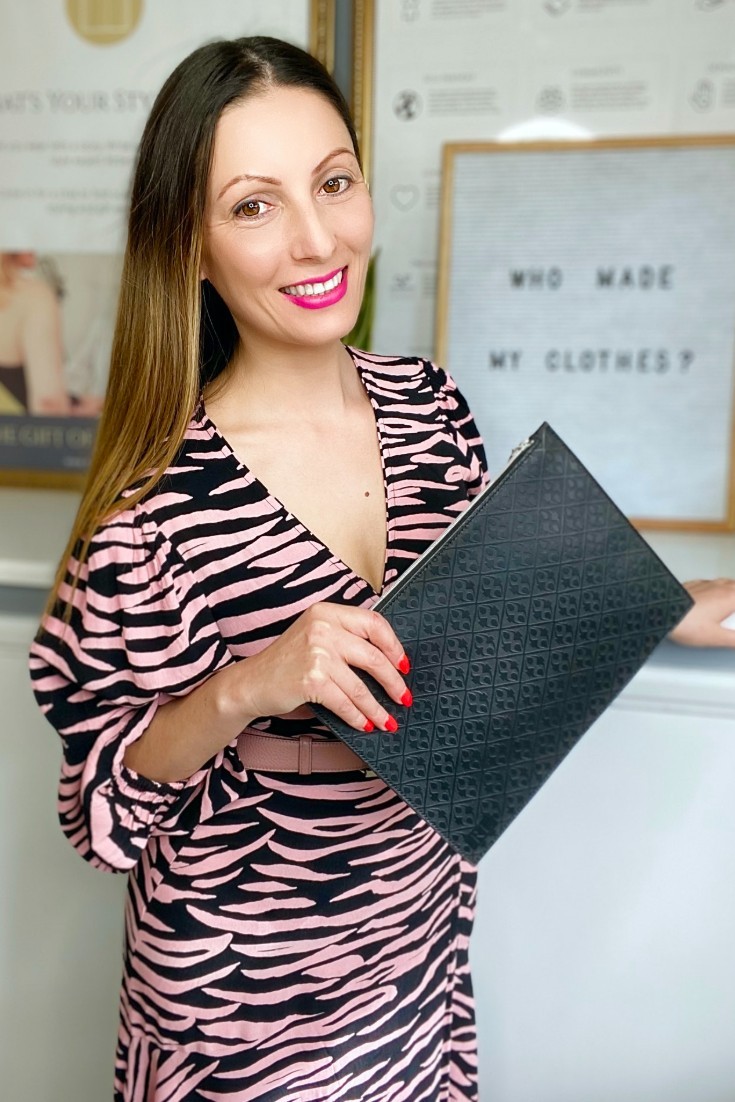 I also interviewed Karen the co-founder on an IG live across Fashion Revolution Week 2021 (which you can watch by visiting my IGTV channel) and got more insight into how the brand operates, and her comments echoed those that are published on their website, which states:

"We choose to use leather for our products as we believe it to be one of the most sustainable materials out there, free from plastic, biodegradable and a by-product of the meat industry when sourced responsibly. We ensure that we source the the best possible full grain vegetable tanned leathers, tanned using natural tannin's from vegetables and natural fibers. We source from tanneries endorsed by working groups and consortium's that are continuing to raise the standards of leather production.

Each product is hand stitched as this offers the best possible longevity, it also means that after many many years of use, pieces can be repaired if needed so they are ready to pass on to the next generation to last another life time.

We avoid using heavy metal hardware or additional adornments and embellishments, instead focusing our time and efforts on maximising the potential of the leather and creating unique and intricate surface patterns that we feel make our pieces stand out and stand the test of time.

Every aspect of our luxurious packaging from the ribbon to the tissue paper is made using recycled materials and is 100% recyclable. We try and reuse boxes and the packaging sent by our suppliers where possible."


https://www.priestleys.uk/sustainability
FINAL THOUGHTS ON PRIESTLEYS LUXURY HANDBAG BRAND
Priestleys is what I would call a sustainable luxury brand. If you like Louis Vuitton, then they really are a great alternative. Priestleys have an easily recognisable signature pattern and attention to a high-quality finish and a minimalist design approach. This brand is perfect for those who enjoy classic styles and a sophisticated touch of luxe. I feel like the price point is very reasonable for a luxury brand and when you consider the Cost Per Wear and lifetime value, it's really very reasonable.
I hope you enjoyed this blog, I loved being invited behind the scenes on the journey of my made to order clutch, so I will be creating another blog in its honour to show you the attention to detail. I also have a little YouTube Video coming soon to show my unboxing experience, but for now you can check it out on my instagram Reels.
Roberta x