Building a sustainable wardrobe sounds harder than it is. The truth is it requires discipline, like any diet or fitness routine you've got to be committed and clear on your 'WHY' – otherwise it's too easy to give in to old habits.
I've been in the ethical and sustainable fashion space now since 2012. Not intentionally at first, but purely by coincidence when Kate, an old friend from college, set up a pre-loved shopping experience in Exeter. I was invited to attend as a stylist for the event.
In late 2012, she also founded the first pre-loved high-end boutique in Gandy Street in Exeter. I was drafted in to help with setting up with elements of the business – in addition to actually working in the shop when it opened and helping customers find pre-loved outfits to suit their style and budget.
What I can tell you, is that over the last 8+ years my attitude to fashion and sustainability has gone through a dramatic curve.
Here are 7 simple lessons that helped me create my own sustainable wardrobe:
1. YOU NEED TO 'KNOW YOUR STYLE'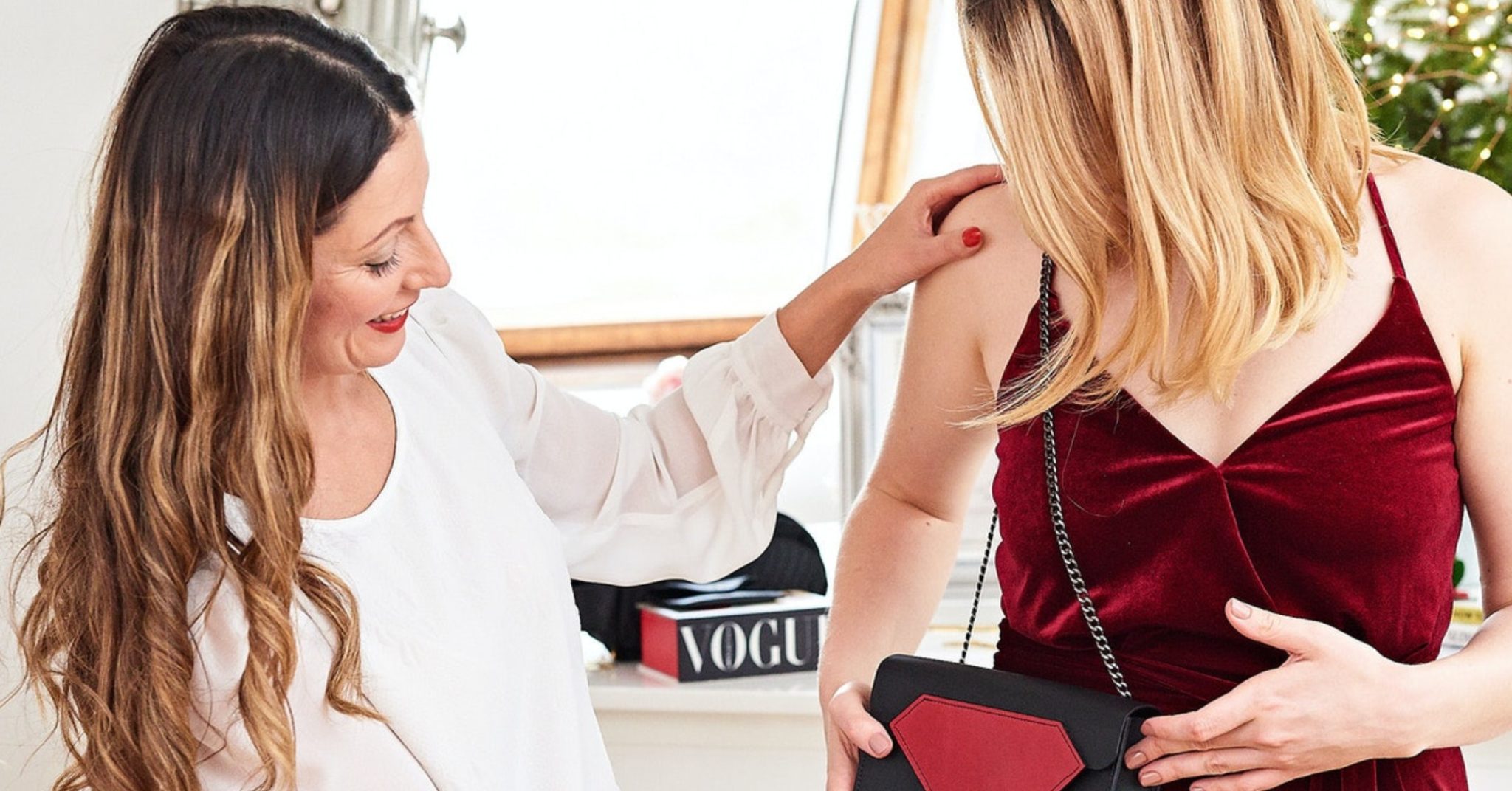 My strapline 'knowing your personal style can save the planet' isn't used lightly. In the UK alone women will accumulate £32,951 of unworn clothing in their lifetime (Statista, 2019).
The demand for cheap unethically produced and environmentally damaging fashion garments is based on our shopping behaviours. If you can take some time to explore your personal style, get to know your body shape and discover your perfect colours – you'll end up with a wardrobe that works harder for you, not just for a season but a lifetime. Remember a style overhaul takes time, you need to be committed and when it gets hard, come back to your 'WHY'. For me, championing sustainability, fairness and kindness means living and wearing my values too.

That's why I choose to support the brands that care – however, the most sustainable thing we can do is refrain from buying new things, but that's not always an option. I have been committed to only buying what I need since 2017. And I don't accept gifts from brands unless I will use it 100 times and it fits in with my wardrobe or home investment plan.
2. PLAN WHAT YOU NEED AND AVOID IMPULSE PURCHASES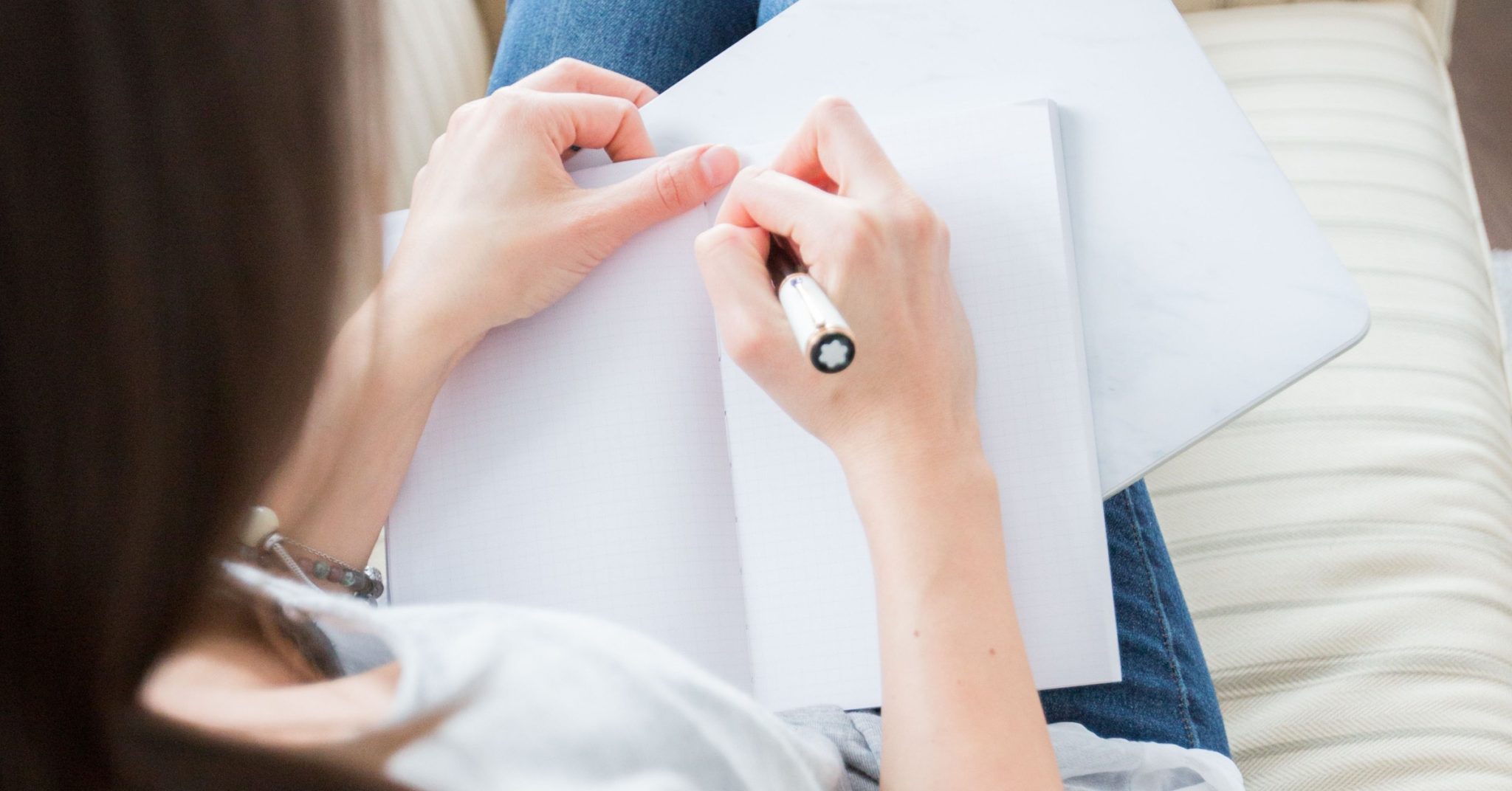 I quickly learnt that by writing a list of pieces I owned, and any gaps, it was easier to create a wish list of items I should invest in. This meant I could plan out what was more urgent. I knew that if my summer shoes needed replacing, then I should start searching for the replacement pair in no later than spring, so I had plenty of time to search before I needed them. Poor planning can result in poor choices that cost you: time, money and energy – and settling for items that aren't aligned with your style and/or values.
3. EXPLORING THE PRE-LOVED MARKET FIRST BEFORE BUYING ANYTHING NEW
Because I had taken the time to 'plan' for what I needed, I was able to enjoy exploring vintage stores, pre-loved boutiques, swapping events and online swapping apps. You can learn more about the 3 best clothes swapping apps in the UK here.

My big sustainability lesson was to always try and make use of garments that were already in circulation, before opting for new garments.Once I explored the pre-loved world, I reasoned that it was perfectly acceptable to then explore buying new items. I made a pact to try and only buy from Ethical Brand Directory and brands that met my criteria for being ethical, sustainable and stylish. But also to allow myself the option to purchase from a brand if I was unable to source what I needed elsewhere.
4. CHOOSE LONG LASTING AND ECO-FRIENDLY FABRICS
I told myself that if I am going to invest in new items, I must choose wisely. Items made from Tencel are the most sustainable. When it comes to leather versus vegan alternatives such as Pinnatex – it's a tough call.
Longevity is a key criteria for my sustainable wardrobe – but I do understand some people aren't comfortable wearing leather, even if it's sourced as a direct by-product of the meat industry and tanned using eco-friendly dyes.
Personally, I decided I am OK with leather because it's long lasting, natural and will stand the test of time. For as long as meat for the food industry is in greater demand than the demand for leather, there will always be surplus hide and skins.  

I believe it is better to make use of these rather than them be wasted. Of course I would prefer all leather products to come from animals that lived long and happy lives in meadows, but it's not always easy to track the source of leathers in supply chains back to the quality of life the animals had before they were slaughtered for food.
5. INVEST IN GOOD QUALITY NOT HIGH QUANTITY
I often hear that sustainable fashion isn't accessible. I see what people mean if they compare it to prices they are used to on the high-street. That was a tough lesson. Learning about the TRUE COST of fashion.
Cheap is cheap for a reason.
It's not that sustainable and ethical fashion is expensive, it's that we as a society have become so disconnected from the process. When we have no real understanding, the value is lost on us, we end up with little respect for the people involved and the processes our clothes have to go through before they get to us. When we compare the cost of a £9.99 dress on BooHoo to an ethical one which costs £175.00 or more, it's easy to be scared off.
This is the reality. That £9.99 dress may get 1-2 wears before it loses its shape, starts to break, seems to start unravel etc. When you look at the cost per wear that's £5, say you get 4 washes and wears from it, that's still £2.50 per wear.
The £175 dress should get #100wears or more costing £1.75 per wear
A sustainable wardrobe should consist of key pieces that can be worn time, and time again. Items should be expected to pass the #100wears mark and be garments, shoes or accessories you'd be proud to be seen in all the time (remember clever styling can see a 30 piece wardrobe produce up to 90+ different looks).
6. MAKE IT LAST – REPAIR AND STORE WITH CARE
I've learnt to take care of my clothes and treat them like the good friends they are. As a result, clothes will stay in better condition for longer – and with a bit of TLC your wardrobe can be the same. Simply hang your clothes on proper hangers, and store them in airtight appropriate containers when out of season. When you spot a frayed hem, or dodgy zip, or even a loose button – take the time to repair it rather than throw it away. If you can't repair it yourself use a service like the Clothes Doctor.
Check out my 7-step guide on how to properly care for your clothes for more tips.
7. KEEP IT FRESH – BUT AVOID EXCESS WASHING
Generally speaking, the most sustainable way to maintain your wardrobe is to launder less. We wash our clothes far too frequently – we don't need to wash everything after just 1-wear. I'm not talking about turning your underwear inside out, a sensible approach here is key. If you air your clothes after wearing them, very often 30-minutes hung outside in the fresh air is enough to revive them. Take the time to sniff your clothes and check to see if they need a wash, or if a wipe down will do. Very often a spot wash, which involves a gentle sponge with soap and water on the 'smelly area' (like under the armpits) can save a garment from a full wash.
When it is time to wash, do so appropriately, check the labels and don't overload your washing machine. Wash with similar colours and hang dry naturally, avoid tumble dryers as they tend to shrink and ruin clothes – not to mention being a terrible waste of energy.
Use eco-friendly detergents such as Ecover or Norfolk Natural Living or even the Eco-egg if you're not in a hard water area (I didn't have much luck with the eco-egg in London, unless I washed on a very high temperature). If like me you still have a few polyester clothes from your fast-fashion days, or vintage pieces, then you should wash your clothes in a Guppy Friend Bag to prevent microfibres being released into our water systems.
What lessons have you learnt along your sustainable style journey? I'd love to hear them! Let me know in the comments below or head over to my socials and tag me there.