I am often asked, how do I create a sustainable wardrobe. There are many approaches, but to summarise: A sustainable wardrobe is a collection of clothes that have been curated with quality, versatility and wearability in mind. It should focus on delivering key looks, not trends, that represent your signature style and last beyond a season.
As I always say "building a sustainable wardrobe is a journey – not a final destination". I use this a lot because many clients I work with want to create a sustainable wardrobe overnight – and it doesn't work that way. Building a truly sustainable wardrobe is about making the most of the items you already own. After all, what's more, sustainable than wearing the items already hanging in your wardrobe?
Fast-Fashion Facts – And Why We Should Care
"Fast-fashion" first appeared in the early 1990s, when high-street retailers like Zara, H&M and Topshop began producing clothes at a dizzying speed.
Since then, clothing has become cheaper, easier to access – and more disposable – than ever before. This constant production of new fashion, supplemented by continual "sales", has created a culture of overconsumption that values quantity over quality.
And our fast-fashion addiction has come at a massive cost. We've exploited our workers, animals and resources, and our planet is feeling the impact…
But it's not all doom and gloom!
Thanks to the slow fashion movement and eco-activists like Livia Firth, sustainable fashion is no longer a "buzz word". Millions of people are looking for ways to shop better and make a positive impact with their wardrobes. Did you know that, since the beginning of 2020, there's been a 37% increase in searches for sustainability-related keywords, according to Lyst?
Our eagerness to adopt more eco-friendly habits has seen the concept of a sustainable wardrobe (also known as a sustainable closet) grow in popularity – but it still doesn't explain what it really means and how to build one.
So, in this blog I'm going to share my thoughts on what a sustainable wardrobe is, why we should care – and how you can get started.
Here are the shocking fast-fashion facts you need to know:
3 out of 5 fast fashion items end up in landfills (Clean Clothes Campaign, 2019)
The fashion industry produces 10% of global carbon dioxide emissions every year and uses an estimated 1.5 trillion litres of water (Intergovernmental Panel on Climate Change)
Producing more carbon emissions per minute than driving a car around the world 6 times (Oxfam, 2019)
According to an M&S study, 14% of Brits have refused to go out as a result of not being able to find anything to wear.
With 57 items unworn per person in the nation's wardrobes – it's clear we struggle to make the most of what we already have.
In the UK 430,000 tonnes of clothing is thrown away every year.
The harsh reality is what we buy, where we buy from and how we manage the long-term maintenance of our wardrobe has an impact. And it matters now more than ever, with businesses, people and the planet feeling the pressures of the pandemic.
How Do I Create A Sustainable Wardrobe?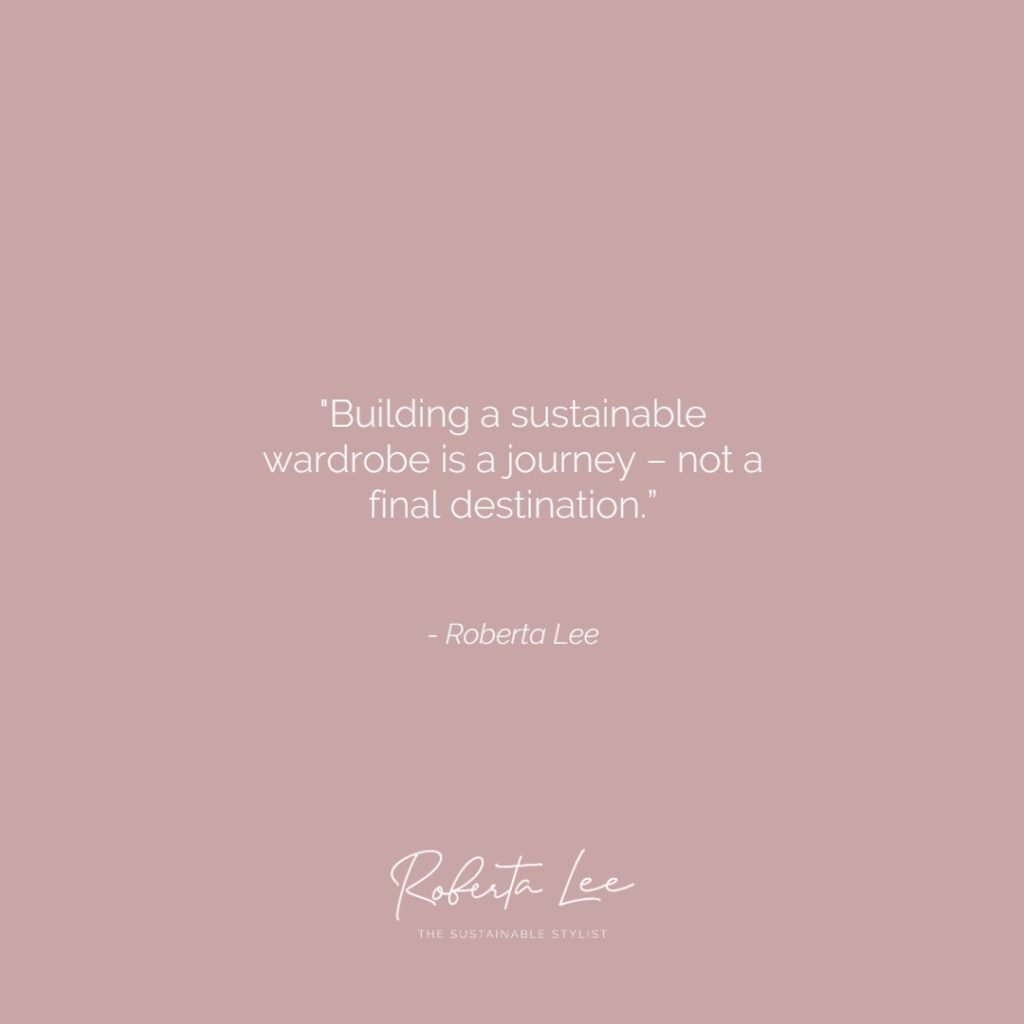 Tips on How to Build A Sustainable Wardrobe
1. Dress with Purpose
Before you get started on your sustainable style journey, you need to get clear on what type of wardrobe you want and why.
Ask yourself what's your purpose for reinvigorating your wardrobe? How do you want your new clothes to make you feel? Less stressed, more conscientious, more confident, smarter at work?
FOR EASY EFFORTLESS STYLE
2. Define Your Budget
Creating an ethical and sustainable wardrobe, buying from ethical or sustainable fashion brands can seem like a costly transition. Having values and making changes to your life costs you not just time, but money.
It's good to decide on your budget from the start. This will a) prevent you from spending beyond your means and b) define the scope of your sustainable wardrobe and how you curate it.
3. Decide What Sustainable and Ethical Issues Matter Most To You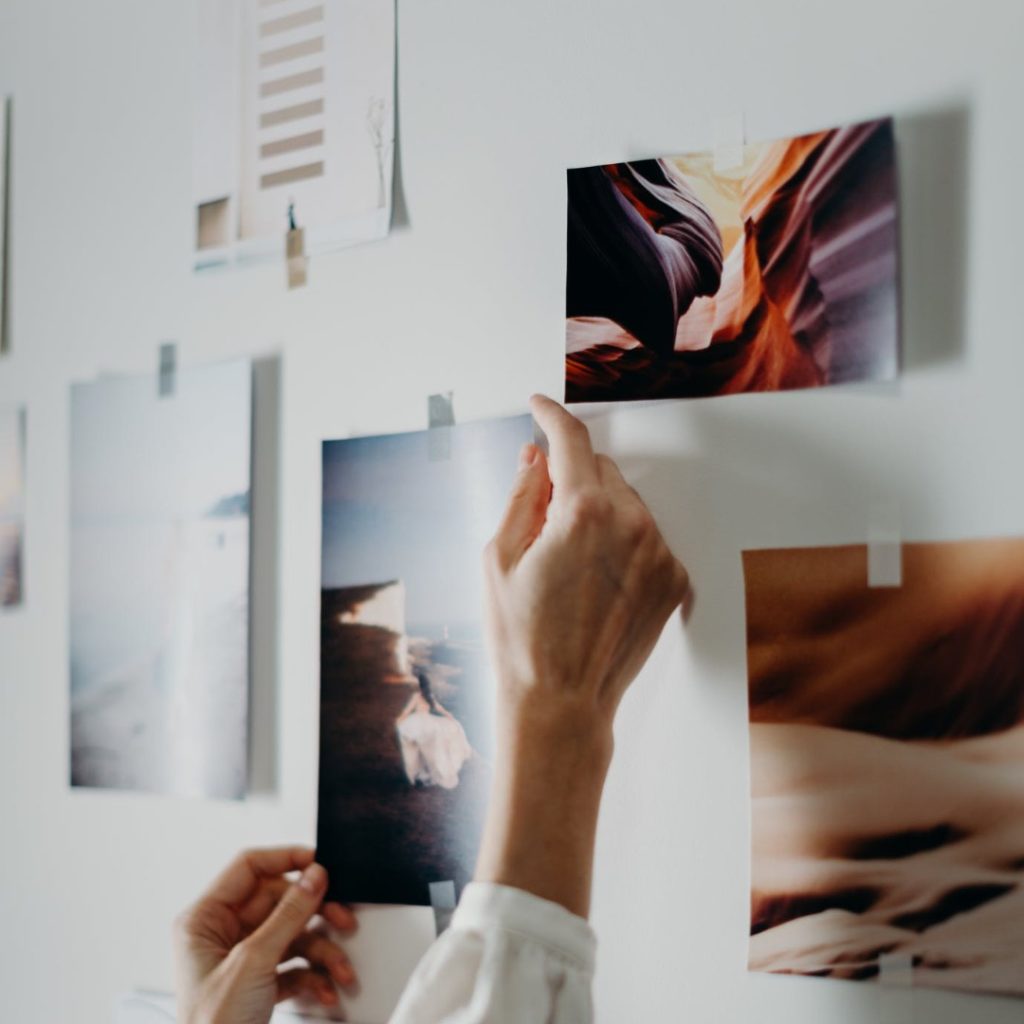 A sustainable closet should align with your style, lifestyle AND values. But before you can wear your values, you need to decide on them. Being clear on these will help you create a wardrobe that you'll love and be proud of. Create Values and Style vision board before you start editing your wardrobe or shopping for anything.
Take some time to think about what's important to you. Maybe it's supporting your local community and small businesses, animal rights, saving money, reducing your consumption or supporting other women.
4. Get Started with a Fashion Detox
I always recommend getting started with a fashion detox. It will help you focus on what you own, what you use, and highlight items that might be missing. A fashion detox can also bring a much-needed perspective on your relationship with clothes and shopping. Once you've spent some time away from shopping or swapping' you'll have a much clearer idea of how to update your existing wardrobe and what to plan for to fill any gaps.
If you're thinking of creating an ethical and sustainable wardrobe, it's a good idea to plan for a capsule collection, it can be minimal, medium or a maxi-capsule (what I have). Through careful curation, a capsule-minded collection of clothes and accessories will optimise the number of outfits you can create, reduce getting ready dress-stress and help you save money in the longterm (I call that a triple win!)
If this sounds like a bit of a daunting task, then work with a friend. Or if you'd like more guidance, then an online course that you can work through at your own pace is a great cost-effective way to build your new wardrobe.
I have relaunched my new-and-improved course: Create Your Own Personal Style. Across 8-classes, where I have recorded videos and exercises to help you master the style basics and create a sustainable wardrobe that makes you look good, feel good, and do good, without the guilt!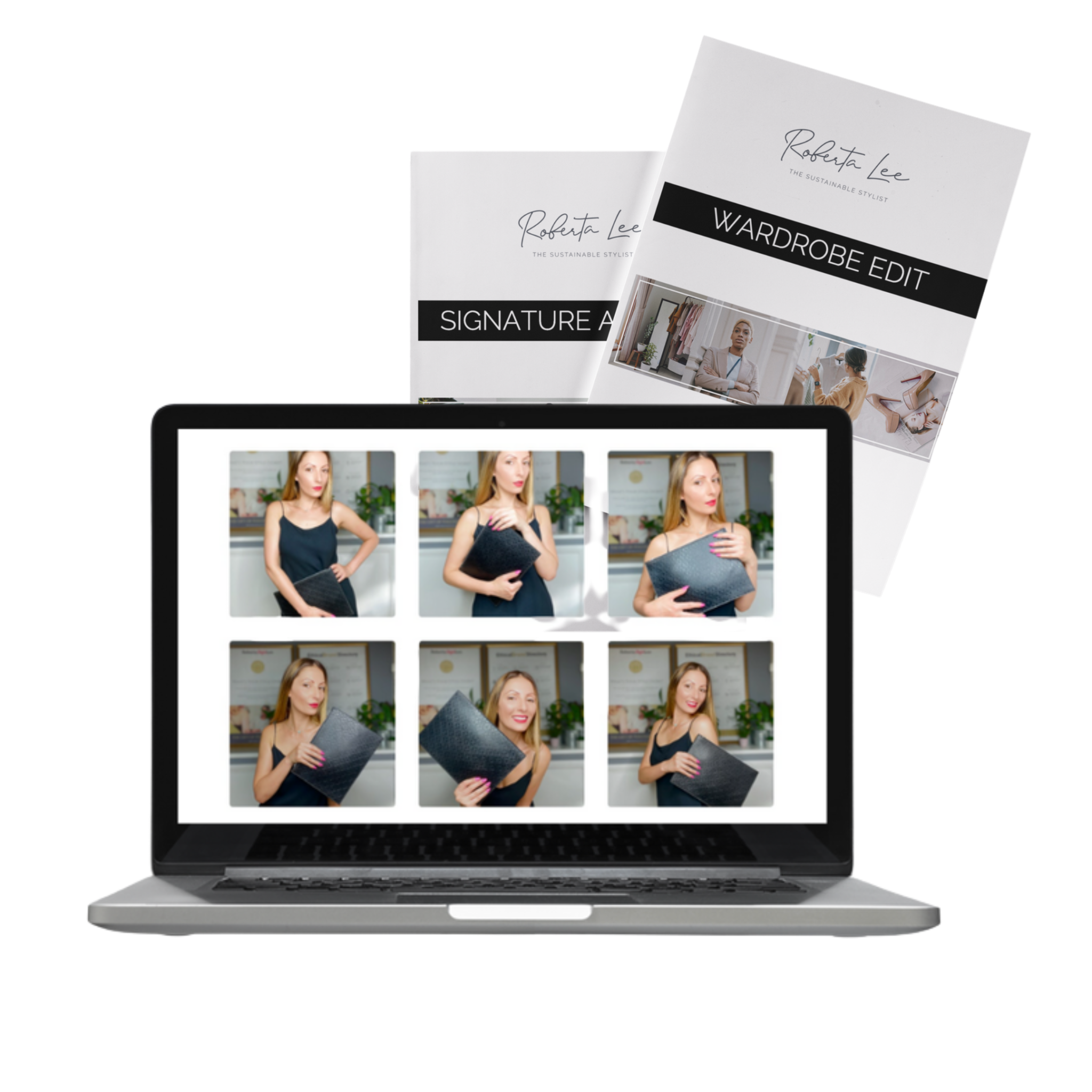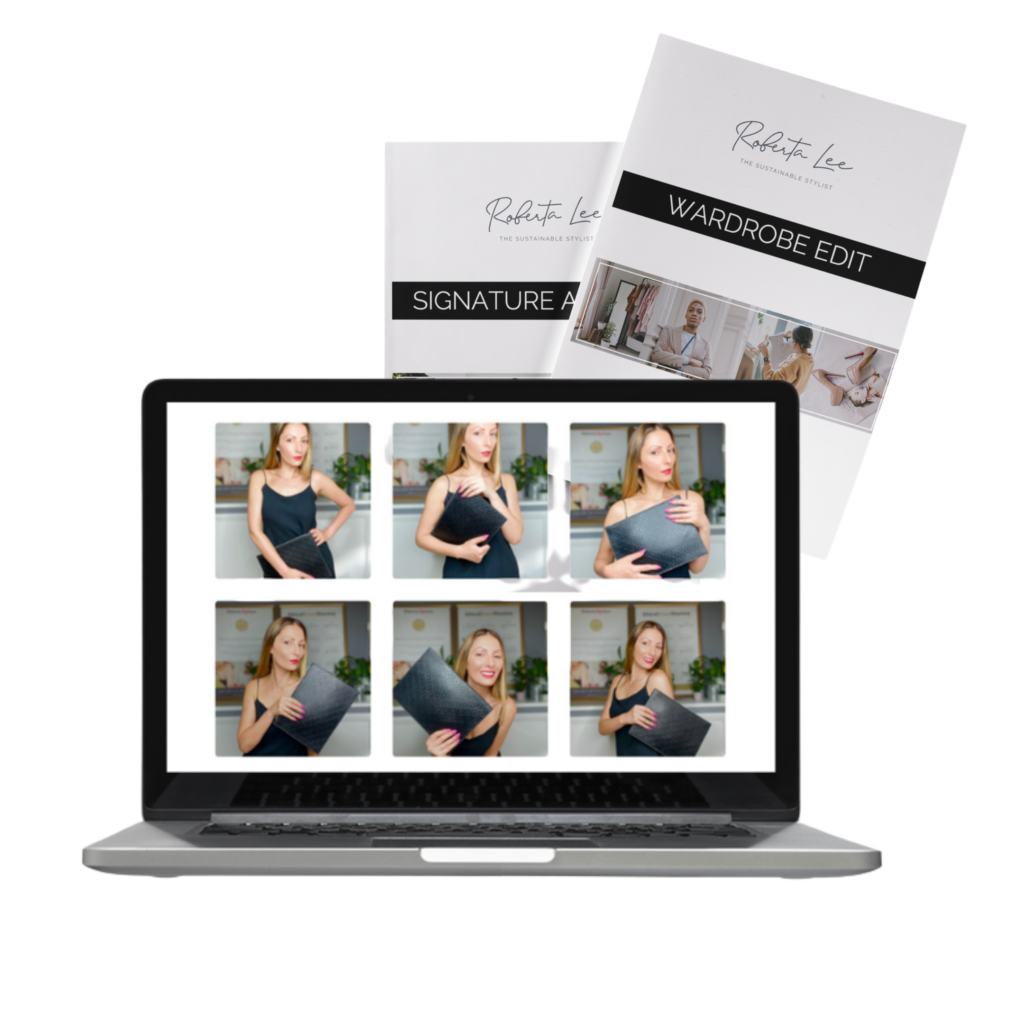 FEEL EXCITED TO GET DRESSED, KNOW YOUR STYLE & SHOP WITH PURPOSE
Drop your details below to learn more about the classes, outcomes, and experiences of other students who have completed the Create Your Own Personal Course. 
MAKING THE SWITCH TO SLOW FASHION
I wasn't always the sustainable fashion advocate I am today. For many years, I was a fast-fashion junkie who'd shop for so many emotional reasons, boredom, for fun, as a reward, for content for my fashion blog, I would even consider a day shopping as cardio. It is because of my excessive behaviour in the past, I felt so compelled to change my relationship with fashion – and build a wardrobe that respects the people who make the clothes, and respect the resources that have been taken from the planet.
I started my self-realisation journey way back in 2015 and haven't looked back since. I still don't have the 'perfect sustainable wardrobe' – and I probably never will.
But as Anne Marie, the Zero Waste Chef said: "We don't need a handful of people doing zero waste perfectly. We need millions of people doing it imperfectly" – and that's me, I'm an imperfect fashion activist. I'm just a woman trying to do her best and inspire others to do their best too.
The main lesson is that it's not about being perfect, it's about making small, long-lasting changes. Slowing down what we buy, thinking about who we buy from, slowing down the fast purchasing patterns which operate on auto-pilot, and treasuring what we on, instead of seeing our clothing as 'throw away'.


I hope you've enjoyed today's blog. Let me know if you have any further questions.