For the past 3-4 months, I have been testing out more new beauty products.
And today I want to introduce you all to a new cruelty-free, free from nasties brand Bare Faced Skin that makes natural face and body creams for a natural glow.
I'm always very reserved about endorsing beauty products – as I'm no expert when it comes to skin. But I do think I can offer an honest review if I've had adequate time to try it. I am notoriously slow at using up products as I'm not a skincare junkie, I keep things simple – so reviews can often take me months to write. I am so pleased (after nearly 5-months) to be finally sharing with you my thoughts on Bare Faced Skin after using the products.
Bare Faced Skin Skincare Review
Before I tell you which Bare Face Skin product was absolutely perfect for me and my skin, I will introduce each product I tested out, below.
I have used the products sparsely because I don't use a large quantity of when it comes to beauty products. If like me you are a minimalist when it comes to lotions and potions for the skin – then you'll be delighted to find these products will last a lot longer for you too.
Body Lotion – Lift – Pumpkin & Borage by Bare Faced Skin
The first cream I was excited to slather all over my body after a shower was the Body Lotion – Lift – Pumpkin & Borage which retails for £60 for 100ml.
This is what it says on the website " A lightweight enriching formula for body, with Spilanthes Acmella Flower Extract to smooth and improve your skin texture; the added Pumpkin Seed Oil high in vitamins and minerals helps to reduce redness and irritation, along with Borage oil a great source of Gamma Linoleic Acid an essential fatty acid the body requires for health both working together to revive the skin barrier function giving you back your radiant glow." – Bare Faced Skin website
This is what I thought:
I just love the smell, it smells natural. You know when you can sort of identify natural scents and not be overthrown by artificial fragrances? It's kind of like that. I love the silkiness of the formula and how it glides over the skin rapidly hydrating my sometimes scaly-looking shins.
And, I was so impressed that I could almost recognise every ingredient (I also love the full transparency) – knowing that my skin is drinking all this goodness has motivated me to pump every last drop from the bottle:


Ingredients; Aqua (Water), Glycerine, Cucurbita Pepo (Pumpkin) Seed Oil, Carthamus Tinctorius(Thistle) Seed Oil, Prunus Amygdalus Dulcis (Sweet Almond) Seed Oil, Butyrospermum Parkii (Shea)Butter, Isoamyl Laurate, Punica Granatum (Pomegranate) Seed Oil, Hippophae Rhamnoides (Sea Buckthorn) Fruit Extract, Borago Officinalis (Borage) Seed Oil, Caprylic/Capric Triglyceride, Benzyl Alcohol, Sucrose Laurate, Xanthan Gum, Citrus Aurantium Dulcis (Orange) Fruit Water, Citrus Aurantium Dulcis (Blood Orange) Peel Oil, Punica Granatum (Pomegranate) Fruit Extract, Isoamyl Cocoate, Lavandula Angustifolia (Lavender) Oil, Pelargonium Graveolens (Rose Geranium) Flower Oil, Salicylic Acid, Elettaria Cardamomum (Cardamom) Seed Oil, Boswellia Carterii (Frankincense)Oil, Alcohol, Sodium Hyaluronate, Spilanthes Acmella Flower Extract, Sorbic Acid, Styrax Benzoin Resin Extract, Tocopherol, Helianthus Annuus (Sunflower) Seed Oil, Rosmarinus Officinalis Leaf Extract, d-Limonene*, Geraniol*, Linalol*, Citral*. Naturally occurring in essential oils*
What an incredible elixir of ingredients! Don't you agree?
Would I recommend?
Yes.
Have I seen a noticeable difference?
Yes. My skin on my arms and legs is definitely more hydrated and slightly firmer, a bit more exercise and water and I'm sure I will start to see even better results.
Face Revival Cream – Balance – Shea & Thistle by Bare Faced Skin
The face cream I tried second. It was really very pleasant to get started with the Bare Faced Skin Face Revival Cream – Balance – Shea & Thistle which retails for £48 for 100ml

This is what it says on the website: " A silky, intensive cream for normal and combination skin formulated with Thistle oil known for its deeply moisturising ability; fragrant Palmarosa essential oil to help balance your T-Zone area and bio-active ingredients to help improve hydration levels. Sea Buckthorn additionally provides antioxidant properties to fight free radical damage to collagen and elastin, a major contributing factor in skin ageing. Face Revival Cream can be used as a stand-alone, one application day cream or as a rejuvenating night serum." – Bare Faced Skin website
This is what I thought:
Again, its the silkiness of this that just feels divine when you're massaging it into your face. It's light and not too heavy, which is perfect as my skin doesn't tend to do well with thick moisturisers. One thing I particularly love about this cream is the slight sheen and glow it gives you after application.
I have also found that my skin looks even more radiant when I use my beauty wand to massage this cream into my face. And the consistency of the Face Revival Cream – Balance – Shea & Thistle cream is perfect for gliding the beauty wand in upwards strokes for my face.
Would I recommend?
Yes.
Have I seen a noticeable difference?
I think so, however, as I have complex needs for my skin I need to use this one alongside other products. I can definitely say that my skin is more illuminated and feels more nourished after using it.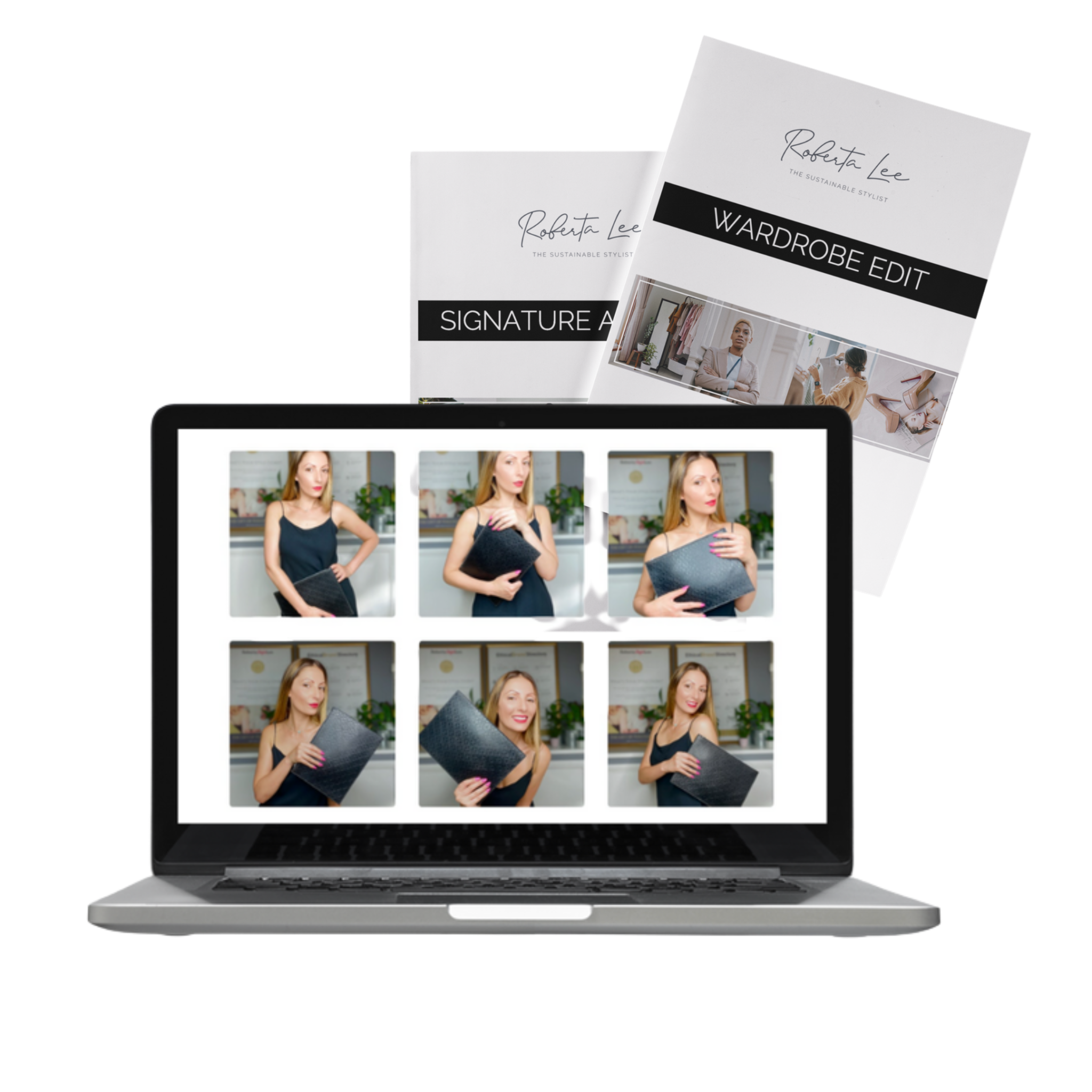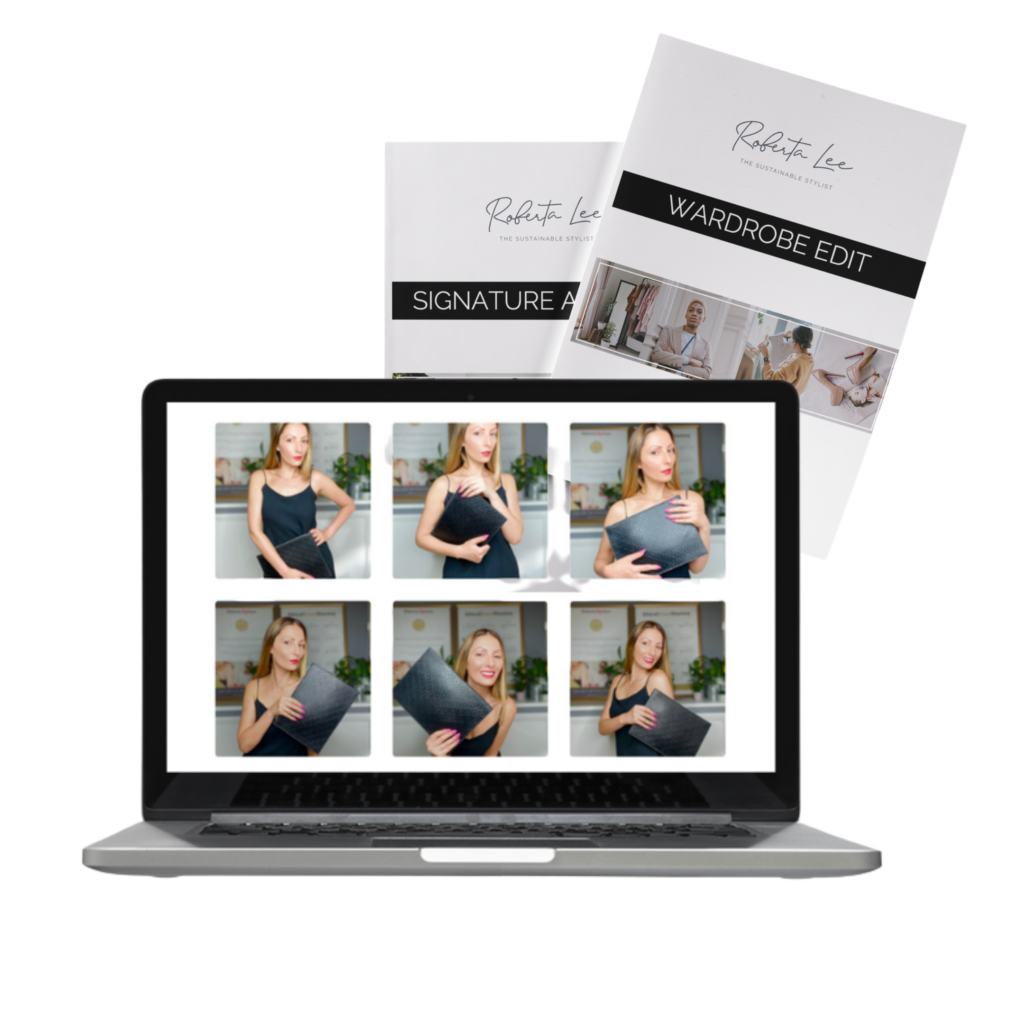 FEEL EXCITED TO GET DRESSED, KNOW YOUR STYLE & SHOP WITH PURPOSE
Drop your details below to learn more about the classes, outcomes, and experiences of other students who have completed the Create Your Own Personal Course. 
Behind the scenes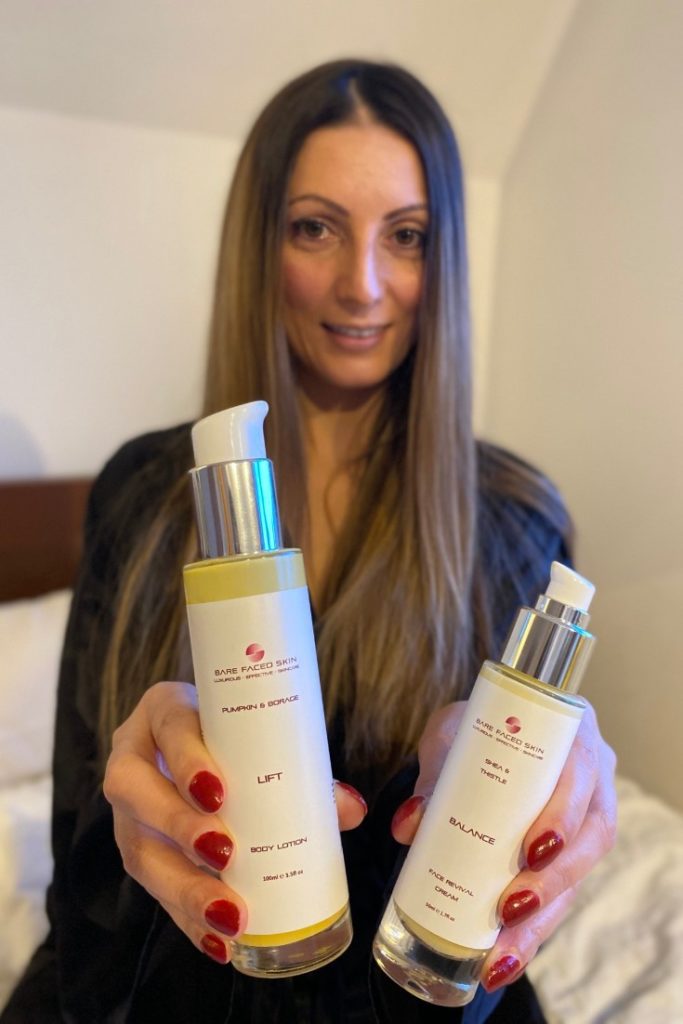 As the founder of Ethical Brand Directory I am always keen to ask more questions, as a product always comes with a founder – and a story. It's a bit easier for me to endorse Bare Faced Skin with confidence as I have the advantage that I know the founder Helen Taylor, the chief curator of the potions. Helen has been a member of the Ethical Brand Directory (EBD) since October 2019.
She's already been interviewed by me in order to get a place on EBD. Below are some statements which really stayed with me, and I think will help you in your decision making, if like me the ethics of a brand is also a huge consideration:
" I think it's important to be honest, thoughtful and respectful in life and I think the same things should apply in business. Openness and integrity are essential in business to help build trust and respect from peers, industry professionals and most importantly clients the who purchase my products and I'd like my clients to know they can talk to me and ask questions when they need help or advice.
I will not compromise on ingredients and will always source organic where available and through reputable, trusted suppliers.
I use glass packaging with minimal amounts of recyclable PET closures. I am working towards sourcing more environmentally friendly packaging options. There are no hidden additives, all information can be found in the ingredients list. You will not find 'Parfum', product fragrances come from the scents of the oils, floral water, Co2 extracts and essential oils.
We have one planet and its resources at the moment are not infinite. We have to care about what can be done to stop pollution and destruction of these vital resources and bring things back into balance. We have the opportunity to turn things around before we're past the point of no return. If we don't we lose our planet, our home and ourselves."
– Helen Taylor, Founder of Bare Faced Skin
Quotes are taken from an Interview with Helen Taylor when applying for membership at Ethical Brand Directory
Bare Faced Skin product review summary
I really like this brand – and I think I have had enough time to ascertain whether the products work for me. I do love the immediate silkiness that is felt on my skin after applying. From a product perspective, I like it's natural, organic, cruelty-free, plastic-free and my skin has not reacted badly to the formulas.
The stand out product for me is the LIFT body lotion! I just love the thought that I am feeding my skin such goodness and I am starting to see a change in the quality of my skin. Results have been better since I started body brushing – and then applying the lotion.
I really think that if you've got sensitive skin then Bare Faced Skin is worth a shot. For my skincare routine, as I have many problems (which include skin pigmentation, scarring, and lots of new wrinkles and dull skin) I need to use their products in line with other creams and supplements.
Let me know if you give Bare Faced Skin a try!
[GIFTED] These products were gifted to me to test and review, this is not a paid advert or a sponsored post.