Have you ever been on the receiving end of well-intended gifts, that you just don't want? Every year, I get given stuff I don't need. The trouble is as I get older my desire for new things has lessened, I prefer to invest in fewer items, and I've become more interested in self-care and nighttime attire.

I've started to spot a pattern about the type of gifts I have asked for on repeat, that I would love to receive. It would seem the 'night' and winding down is becoming my focus. The result of a busy, stressful and demanding lifestyle? I think this is probably the reason. Plus Covid-19 has made staying in and relaxing a necessary requirement.

If you're thinking about gifting more consciously take some time to think, plan and research before you make a purchase for someone. With Christmas, valentines, mother day and birthdays all positioned as opportunities for others to gift you things, it's easy to end up with things you don't really need. Whilst the sentiment is nice, living in a home full of things cluttering up the place is not. Hence why this gift idea list has been created!
MY TOP 3 GIFTS IDEAS FOR WOMEN
I have given this a LOT of thought and concluded that it's pretty hard to go wrong with one of these gift ideas, whether its Christmas, valentines or a birthday gift for someone special. These are the only acceptable surprise gifts, in my humble opinion that won't be commandeered to the back of the cupboard.
This is a list of the perfect presents, that I myself would love, and I am certain other Women aged 35+ would love too.
They are the types of gifts that say: I care about your well-being, relax, take care of yourself, feel pampered, indulge your senses, feel better.
These are things many women want to buy as a treat themselves, but often don't – as let's face it it's an indulgence one cannot always justify.

So these make the perfect gift.
GIFTS IDEAS FOR HER: LUXURY CANDLES (Non-synthetic fragrance)
Find me a woman who hates a luxury candle! I'm sure they exist of course, but most of the women I know, including myself LOVE a high-quality candle.
Personal I see luxury candles as an extravagant indulgence, they don't last long and they can be quite pricey. But I really appreciate the ambience they provide, so I do treat myself one or twice a year, but that's really it.

I love nothing more than relaxing in a bath, with a few candles on, some wine and a book. The triple wick candles with a wide base are my absolute favourite.

Here are a few ideas for eco, ethical and all-natural versions:
FLOCK BY NATURE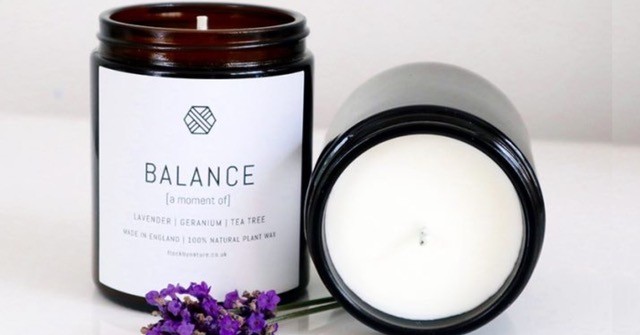 NEOM: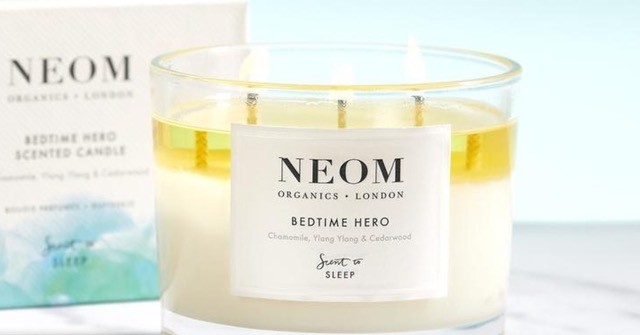 The original NEOM must-have, our 100% natural wax candles contain the highest quality natural essential oils and are available in all five of our wellbeing ranges. These luxury essential oil candles contain no synthetic fragrances or chemical binders, ensuring they burn completely cleanly and evenly with no black soot.
https://www.neomorganics.com/collections/candles
PERFECT GIFT IDEAS FOR HER: LUXURY PYJAMAS
As I get older, I'm starting to really pay more attention to my sleep routine, which includes a ritual that sets me up for a sound nights sleep. And that means cosy pyjamas that are kind on my skin and allow me to sleep easy.

For many years I never really bothered with pyjamas, I used old T-shirts and little nighties. But something changed a few years back and the 2-piece pyjama set became a firm favourite for me.

Since then I have been slowly upgrading my PJ drawer.
Check out these PJ Brands I've had my eye on….
THE ETHICAL SILK COMPANY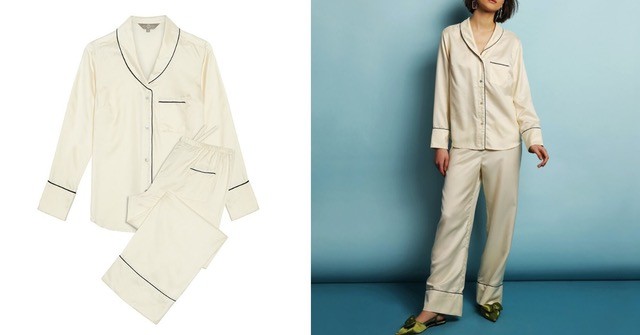 The Ethical Silk Company products are made in Fairtrade tailoring unit Mehera Shaw, located in Jaipur, India. They partner with Fairtrade units and opt for mulberry silk production that extracts the silk from the cocoon after the moth has left the cocoon. Many people are aware that silk is a great natural fabric, however, the traditional process of making silk is considered cruel so many conscious fashionistas do avoid silk entirely.

That's why when shopping for silk, looking for wild, peace-silk is recommended. I'm not sure I would buy pre-loved silk pyjamas, given the amount of time one spends in bed. Very often you'll find pre-loved PJs that have never been worn on reseller sites like eBay, so do check these out too if buying silk pyjamas is out of your budget.

https://www.theethicalsilkcompany.co.uk/shop?category=Pyjamas
AMAELLA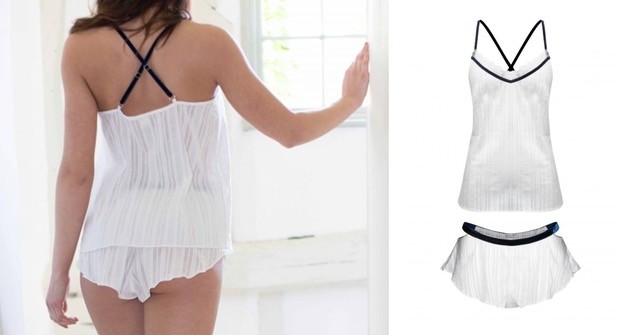 AmaElla is an organic cotton lingerie brand, ethically made by people they know and care about. Their items are made from the finest quality GOTS organic cotton free from toxic chemicals. I've been swooning over this cute organic cotton shorts and top sleep set for a couple of years now:
https://ethicalbranddirectory.com/brand/amaella/
DESMOND AND DEMPSEY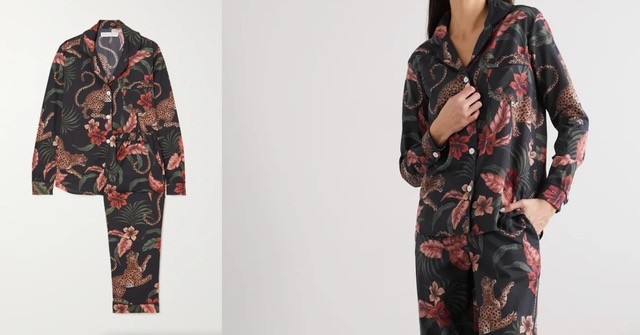 I'm obsessed with the fun prints of these Desmond and Dempsey PJs and I love that they are made of organic cotton. They also offer free monogramming and gift wrapping service. Add RL to mine, please!

https://desmondanddempsey.com/
FOR EASY EFFORTLESS STYLE
GIFT IDEAS FOR HER THAT SAY YOU'RE SPECIAL: LUXURY PERFUME
Just like candles can create ambience, so can the right fragrance worn on the body. I've moved away from synthetic fragrance and it was during my time working with Lovorika that I understood the toxic nature of the perfume industry. The price point of ethically produced perfume can be much higher, therefore it's a great gift to go halves on with someone else in your family.
SANA JARDIN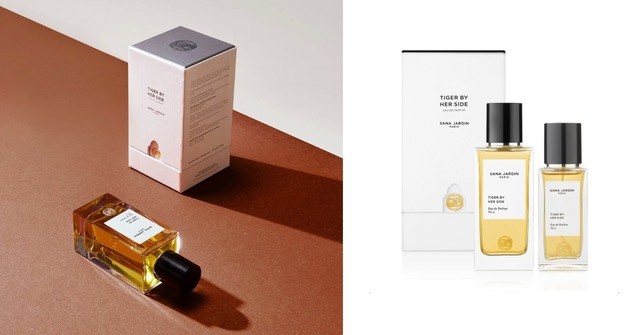 I discovered Sana Jardin a few years ago, and fell head over heels. I got my guest set of perfumes as a gift from a fashion show I worked on. The next time, my partner surprised me with a bottle. And it was the best gift!

Sana Jardin is a socially conscious, luxury fragrance house. They use clean and sustainable perfume as a vehicle for social impact and the economic empowerment of women. They believe in the circular economy – and promote up-cycling of the waste products from their perfume production.

The scents in this range were very me, no hippy smells. This was a problem I must confess I've faced with some other 'all-natural and ethical perfumes'. I have to be honest about what perfumes I have passed my sniff test!

This brand thankfully had no overwhelming smells of joss sticks or overbearing patchouli oil. Just perfectly balanced and sophisticated scents that you can't help but fall in love with. I love Tiger by Her Side and it does go great with berber-blonde, as recommended on their website. I still have a sample of this one, and I love how easy it is to mix and match. This is the next fragrance on my wish list!

Website Link: https://sanajardin.com
FRESH PERFUME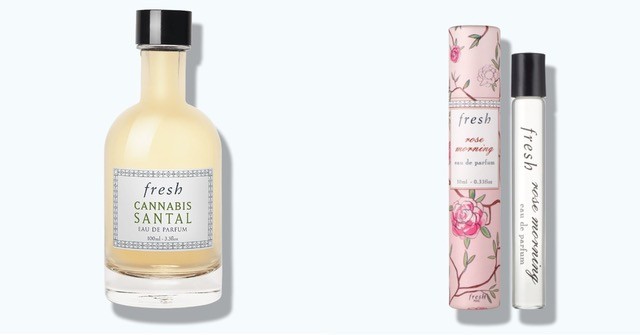 I also found a place in Marylebone in London called Fresh who made some gorgeous perfume. I remember getting one that was made from the cannabis plant. It smelled divine, although it didn't last long I used it up in the craziest amount of time.

https://www.fresh.com/uk/latest-our-shops/marylebone-boutique.html
EVOLVE ORGANIC
Whilst it may not be perfume, pillow mist is also a great way to use fragrance to aid restful sleep or as a calming respite to a busy day (are you seeing a pattern here?) something I'm really invested in these days, or should I say nights!

I haven't tried the Evolve Organic brand yet, but I have heard great things. I'm looking forward to it being a surprise gift from someone soon.
The Tranquility Essence Pillow Mist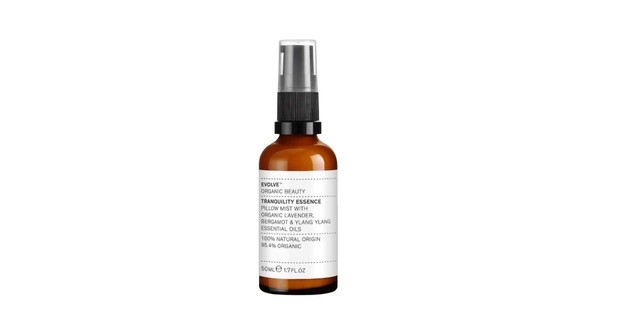 They have a limited edition Tranquility Essence Pillow Mist that can help improve sleep naturally. It contains a blend of Lavender, Bergamot, Ylang Ylang and other essential oils. It is perfect for as a pillow spray, room spray, or for sanitising your yoga mat.

https://www.evolvebeauty.co.uk/products/tranquility-essence-pillow-mist
LOVORIKA – BESPOKE PERFUME
If you want a mystical perfumery experience, you can opt for a bespoke option! The amazing founder Daphna Rowe is behind the ethical perfume brand Lovorika, and she concocts bespoke fragrances, so if you know exactly want you want, or have a tiny drop of a discontinued fragrance that you want to be replicated, she can help you create it. This is an experience I am eager to try out.

I have smelt some of the other perfumes she sells, and sadly the fragrances weren't for me. But I am interested in coming up with my own signature scent, I mean who wouldn't want a bespoke perfume? It's just so VIP!
Find out more about Lovorika here: https://ethicalbranddirectory.com/brand/lovorika/
I hope you've found this blog helpful. If you're looking as you're the one giving the gift, always do your homework first. Anything scent related is quite risky if you don't know what scents the receiver likes and dislikes, which is why a bespoke option with Lovirika is a no brainer!


Do let share your favourite candle, perfume and pyjamas brands in the comments. I'd love to know who you recommend and why!