Have you ever wondered how some people wear colours so confidently? Everyone can wear colour and everyone looks good in colour when they know which ones to wear in abundance and which ones to wear sparsely and strategically or avoid together.
Finding the right colours that suit your skin's undertone is probably the hardest part. As individuals we are all so unique and whilst there are 1000s of blogs and pins on Pinterest telling you if you have freckles and brown hair and blue eyes then these are the colours to wear and avoid, it's never that simple.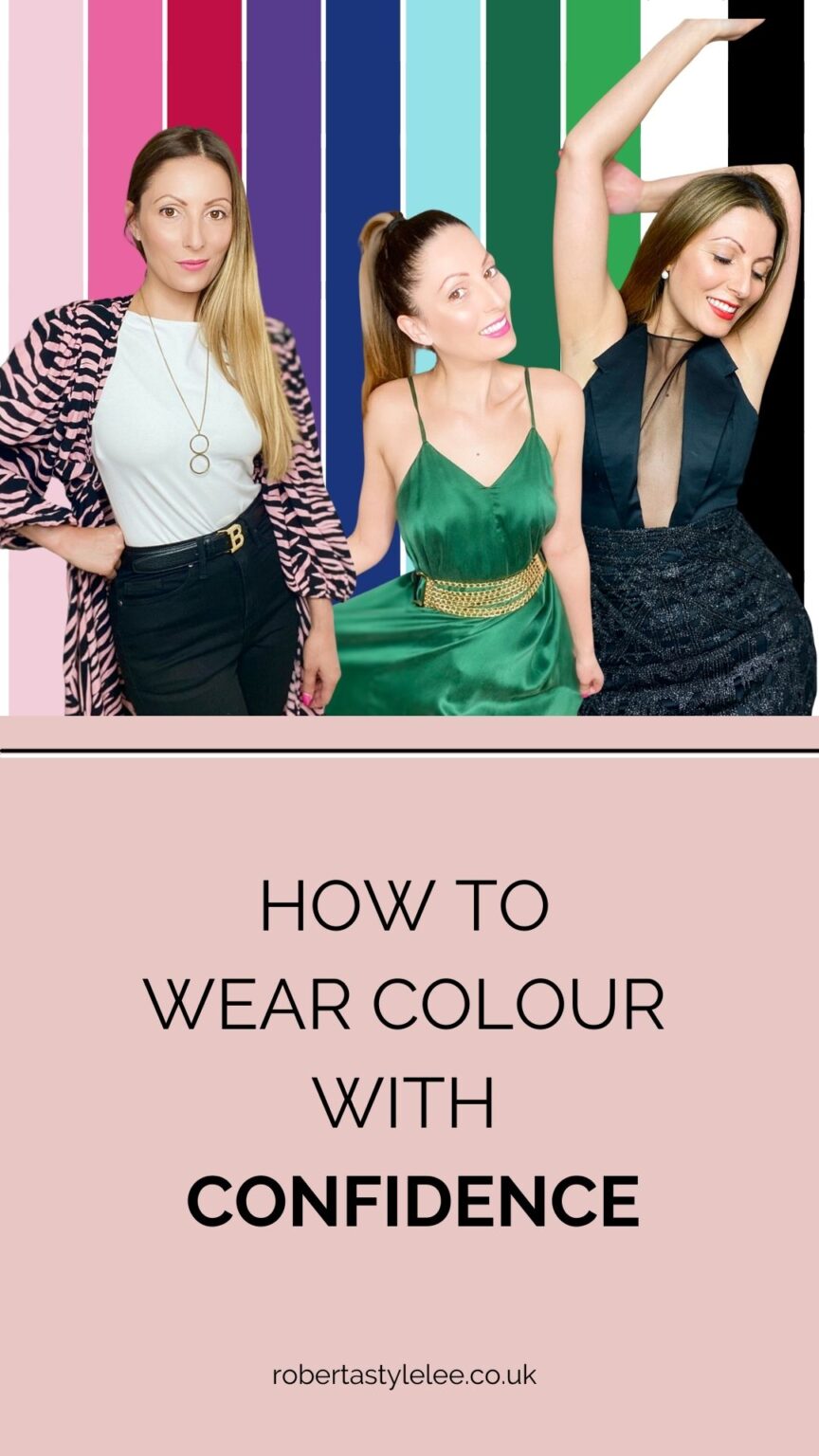 There are always variables such as mixed ethnicity which can create wonderful complexions that don't necessarily fall into one of 4 categories. So take colour analysis with a pinch of salt and remember that it was originally based on caucasian skin, so most of the information we are given is based on those studies.
However, there are certain elements of colour analysis that can help steer us in the right direction.

Finding your perfect colours To WEAR
There is a lot of experimenting when it comes to finding colours that make YOU feel good
We have to take into account that your complexion is unique
You may already have positive associations with certain colours that already make you feel confident
And we need to work with what you've already got ( and most people have a lot of black) – and slowly introduce colour in a way that works with your lifestyle (and budget).
FigurE out if you're warm or cool toned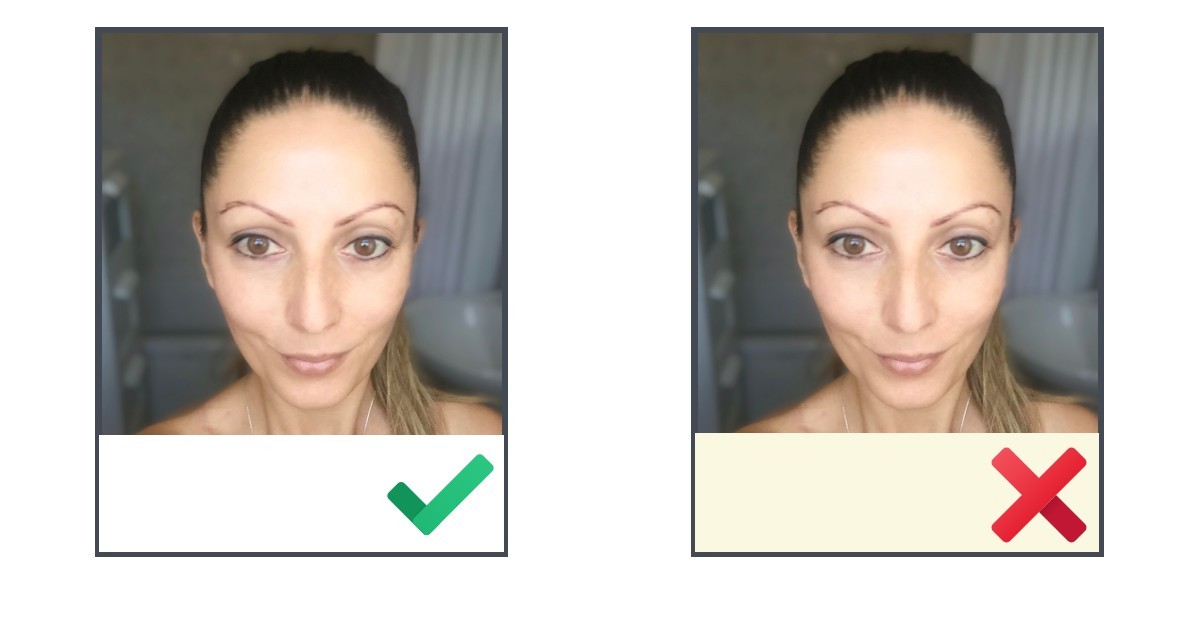 It's a relatively simple step but one that requires some good conditions (natural light), some patience, and the right props! If you can get a friend to help, even better. The first step I always advise is to carry out "The White or Cream test' which is a pretty basic test that can help you gauge if you're likely to have warm or cool undertones.

> Here's how to get started with The White or Cream Test
DO you look better in MUTED colours or BRIGHT colours?
This is another DIY test but one that requires more good conditions (natural light), some patience, and plenty of colour options across 3 of the main colours we stylists use when we carry out our professional colour analysis. This test only works if you easily define colours as bright or muted! This may sound silly but what we all see when we look at colours, can vary a lot. It's also helpful at this stage to be able to determine what is cool and what is warm, and then further define by brightness or muteness.

If you're doing this alone, it can be tricky – try and can get a friend to help. I recommend doing my DIY Colour Analysis on my styling course, as this one requires quite a lot of guidance.
As an example, you'll need to look through the colours that are associated with 4 of the main colour seasons in colour analysis, focus on pinks, greens and blues: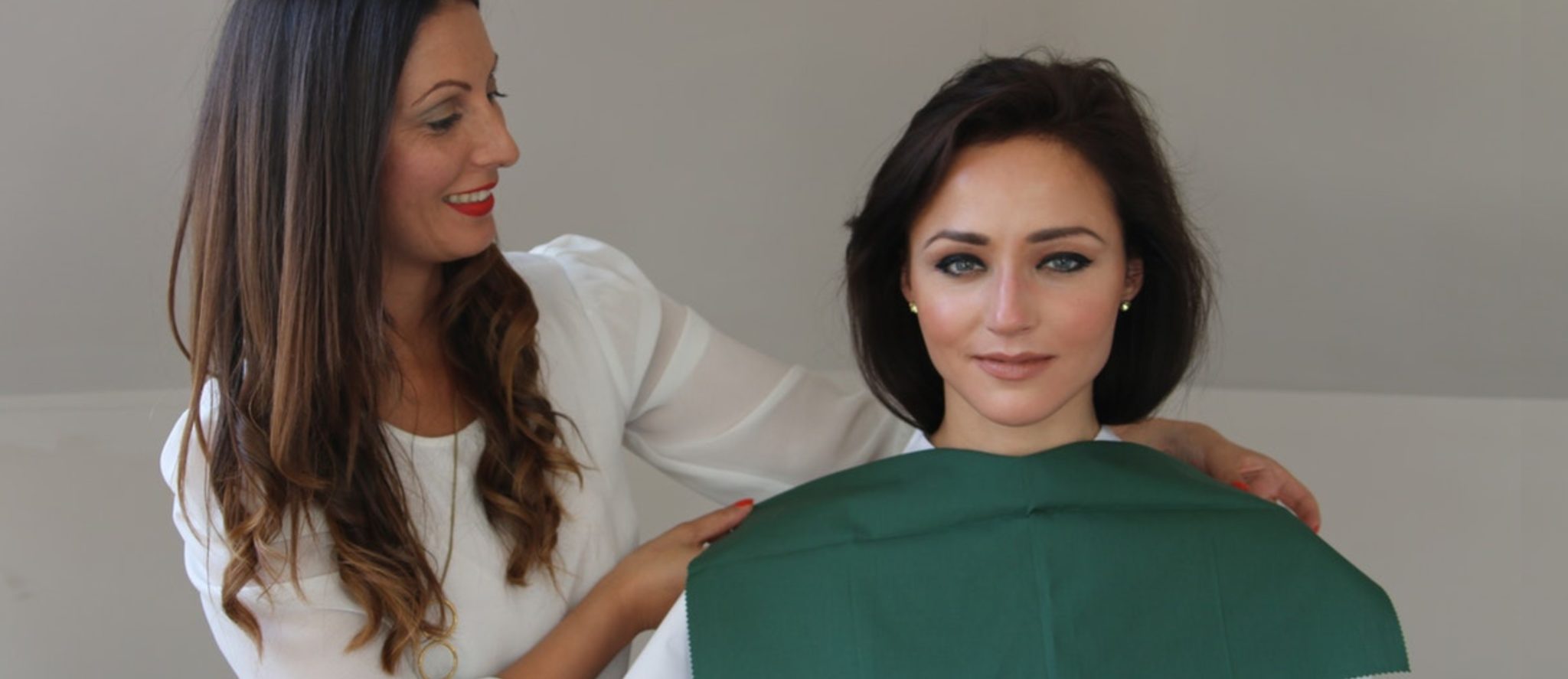 Try to select garments from around your house, or borrow pieces from friends that match the colours in either warm or cool undertone, depending on the outcome from the White or Cream Test. Drape the garments around your neck and check to see if the colour is flattering without any makeup on.
STEPS FOR Introducing colour to your wardrobe
If you're unafraid to embrace colour from head to toe, that's amazing. However, for a lot of us, it's about finding our WOW colours first and slowly building our future style around these colours. For me, I was surprised that pink was a real feel good and look good colour on me. I used to hate pink – so I had to let go of that association I had from my tomboy school days – and start to see what pink could do for me…
It's about building upon the foundation of your existing wardrobe, for example, mine is black and white as I am best suited to cool + bright colours and I fall within Winter colour analysis. I selected pieces that whilst they seemed brave, I knew I could dress down and team with neutrals as well.


To begin, I always recommend getting started with some colourful accessories first and seeing how these make you feel. During the process of getting comfortable with new colours outside of your existing colour palettes, you may want to experiment with rentals or even swap with friends, just to see how you get on. This is a great way to test how wearing blocks of colour can change your mood – then you can commit to investment items at a later date.
How to DRESS WITH total Colour CONFIDENCE
Once you've found YOUR COLOURS you will find that it's easier to dress from head to toe in pink for example, when you know that COOL PINKS work best. My main tip is to ensure that you try to stick to keeping colours that are most complementary to your skin on your upper body, the ones near your face should be the ones you look fabulous in, without a scrap of makeup.
You can still wear colours that are the opposite of your undertones, just try to keep these to your lower half. It's easy to say do this or do that, but you need to work with the colours you have in your wardrobe. When starting out on your colourful outfit journey you may start to realise you have a mix of warm and cool colours in pink within certain garments and/or accessories. Just embrace it and remember that all of the tips I share are just tools for you to use, they are not 'the rules'. Get comfortable with what 'feels' right for you – and when you feel confident it shows.