Finding the perfect gold hoop earrings has taken me a few years. The size, style, weight, and materials all play a part, as do the ethical sourcing and sustainability credentials – but I have!  I have been on a journey to find my gold plated gold hoops now since November 2021 –  and I cannot recommend them enough.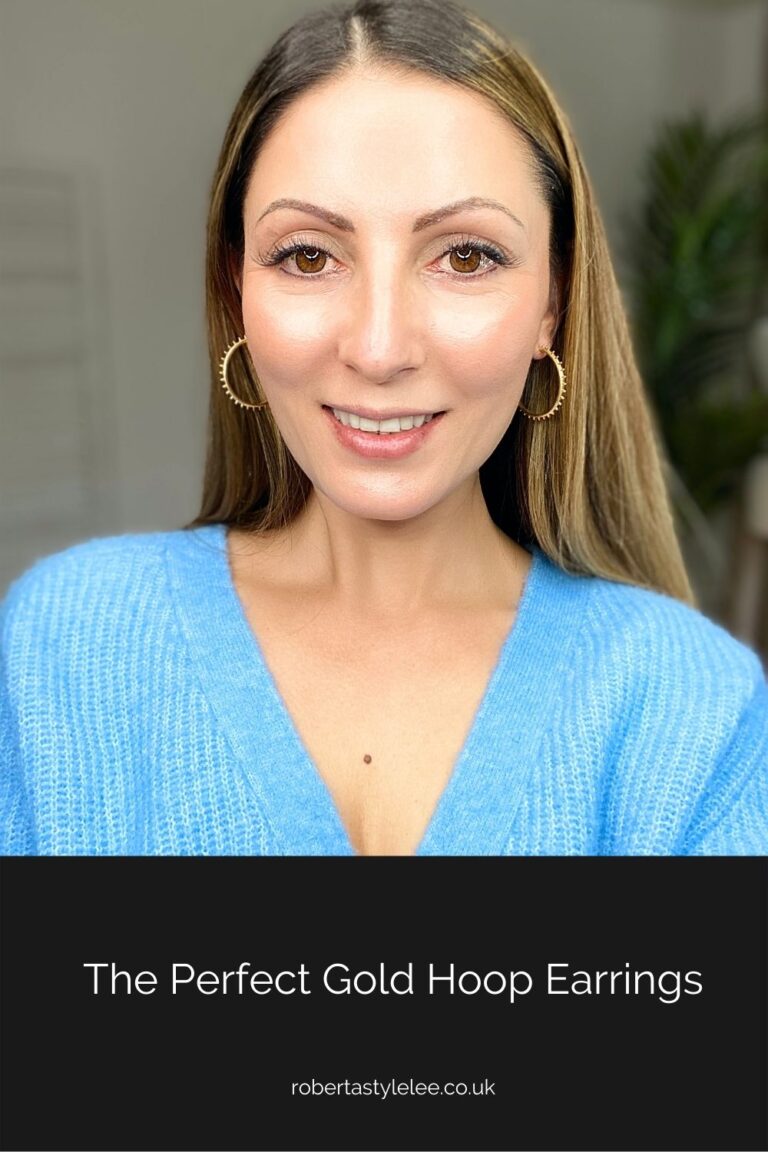 Let's just say I've got hoops of love for the brand that made my perfect gold earrings… Let me share with you why:
MY SEARCH FOR A PAIR OF GOLD HOOPS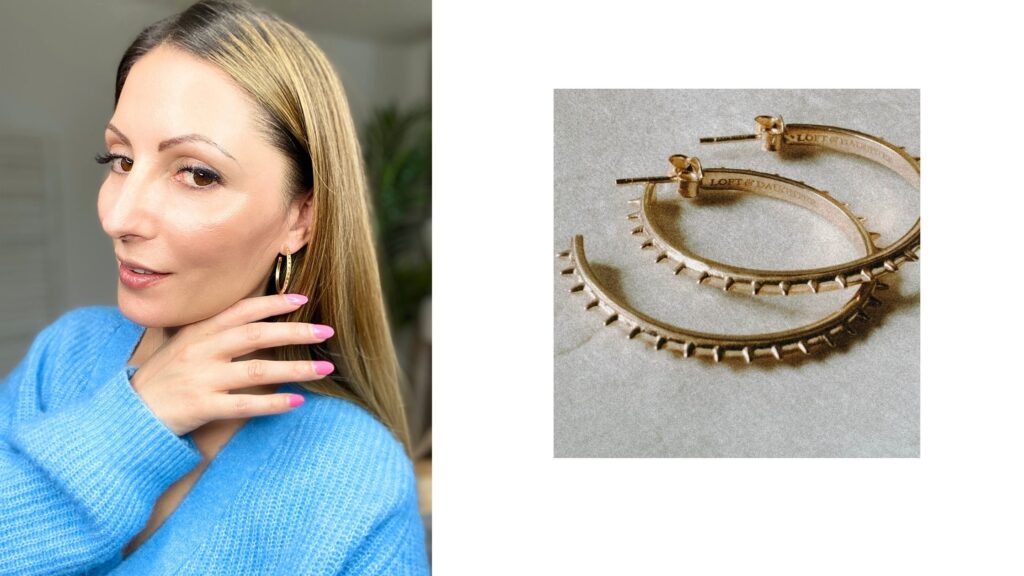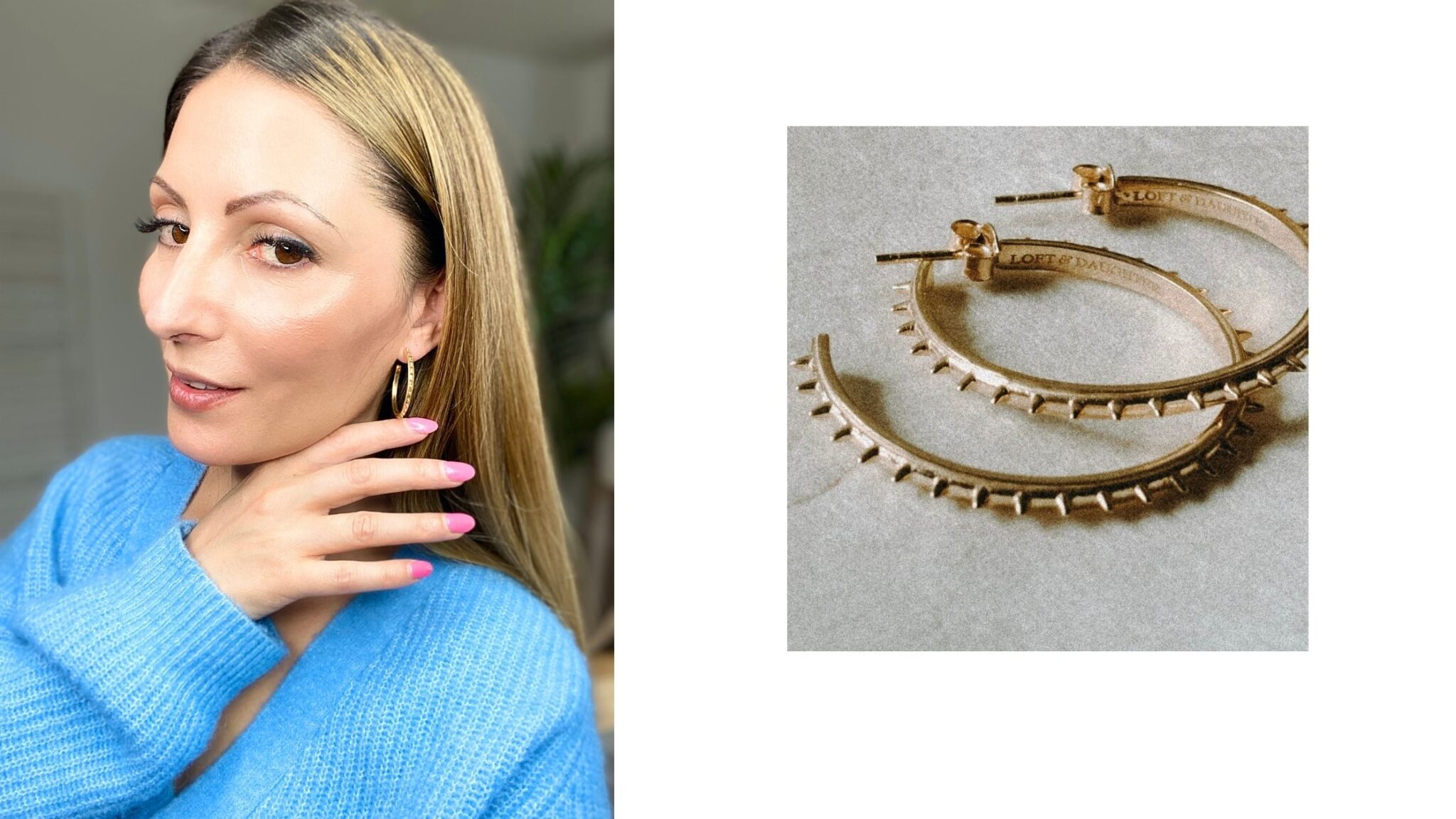 Hoop earrings, in my opinion, are capsule staples. But over the past few years, I was been struggling to find the right style & size.   As I prefer to shop ethically + sustainably,  I was overwhelmed by just how vague many jewellery brands actually are (I must get a message daily on Instagram asking me to become a brand ambassador for what looks like really pretty jewellery ) but as you can imagine, many lack the all-important ethical credentials – and have no information about how their products are made, by whom or where on their website, or worst are outright greenwashing! 

At first,  I assumed getting a pair of hard-working gold hoops would be a walk in the park… I was sadly mistaken. 
In most of my past photos on Instagram, you'll see an absence of jewellery because I find myself being irritated by the feeling of wearing it, not to mention that if it's not hypoallergenic, my skin itches and swells. The comfort factor of each piece is probably not something everyone thinks about – but it's a huge factor for me.
Therefore, anything I add to my collection has to fulfill a rather big set of criteria – plus of course, they have to look good and be well made. 
FINDING THE PERFECT PAIR OF GOLD HOOP EARRINGS
I am, however, proud to report that I have found the perfect pair of gorgeous gold hoops, which I keep wearing on repeat – and no itchy ears!
Gold hoop earrings for me, are serious capsule contenders because of their versatility and timelessness.
If I think back to my years of wearing jewellery. Hoops have been a consistent part of my style journey. I used to wear lots of small hoops in my ears at college, then at university I found myself going for big Jlo style hoops, then in my late twenties, and thirties I started going for medium-sized hoops.
And this is probably the sweet spot for me – a medium-size hoop. 
The perfect gold hooped earrings checklist :
A pair that isn't too big that they compete with your face
A pair that's not so small that they made little or no impact on your outfit at all
A pair of hoops that can work hard with all your outfits
Not too heavy that they pull on the ear lobes
A pair that can be worn casually every day, but also add enough bling to your look to work for the evening too
Made from recycled silver or gold or other hypoallergenic metal
Made by artisans that are paid fairly for their craft
Created by materials that are sourced responsibly
Purchased from a conscious retailer or brand that has made every effort to produce sustainably as possible
AARATI, ETHICALLY MADE GOLD HOOPS BY LOFT & DAUGHTER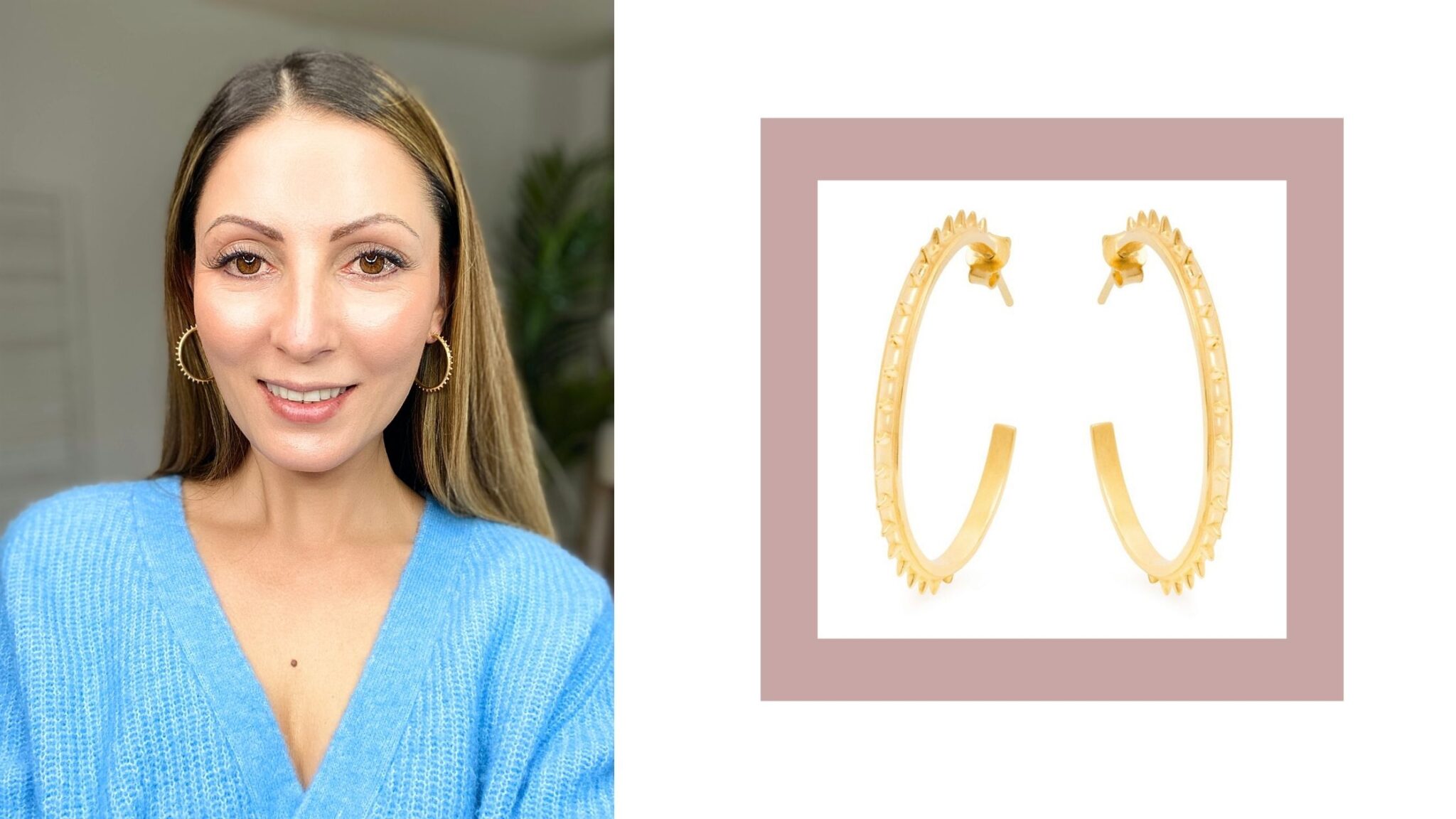 AARATI GOLD HOOPS MADE FROM RECYCLED SILVER
These beautiful AARTI hoops are available from Loft & Daughter *kindly gifted 
Hoop dimensions: 35mm x 3mm
Material: 22ct gold plated recycled silver (using a process called vermeil for a long-lasting finish
The Aarati Hoops have been carefully crafted by a small team of marginalised artisans displaced from West Bengal, who have found sustainable livelihoods through their skill in making beautiful pieces like these.
Certified by the World Fair Trade Organisation
They come in planet-friendly packaging
These hoops fit my criteria, like Goldilocks, I have found one that suits my taste and values. I also love that the pieces are all designed for layering and teaming up with other pieces from their range (I have the secret t-bar amulet gold vermeil which goes with the earrings, and other beautiful sets from this incredible brand) – but the hero item for me is definitely these gold hoops.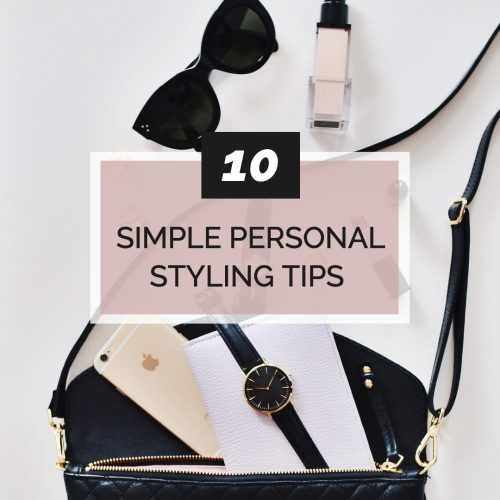 FOR EASY EFFORTLESS STYLE
ABOUT LOFT & DAUGHTER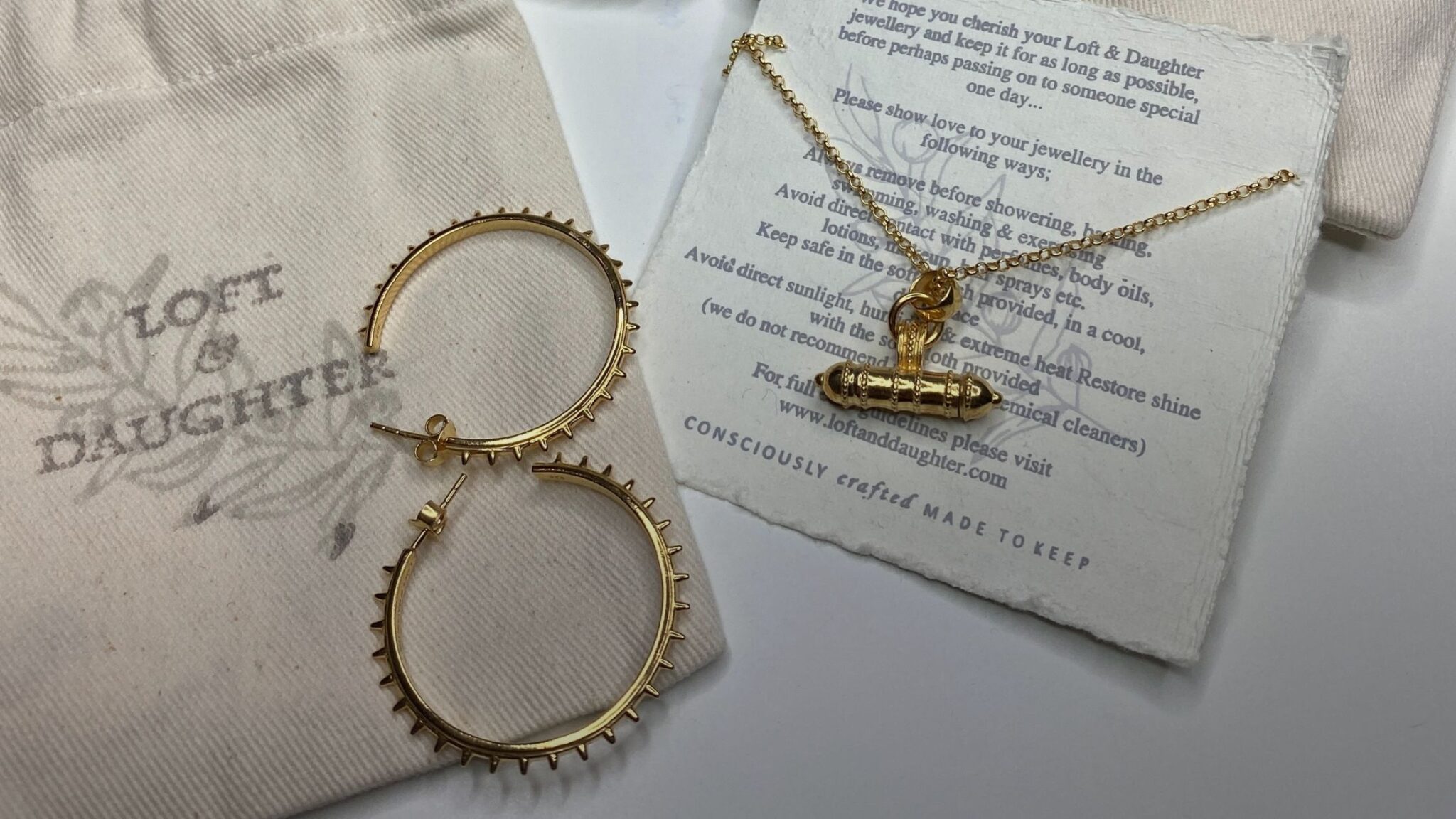 I love this brand so much, you can see them listed on Ethical Brand Directory where you can find loads of gorgeous stylist-approved brands doing good.
Born out of the belief that beautiful things can give back too, Loft & Daughter is a socially and environmentally conscious lifestyle brand. Their belief that environmental and social kindness is the reason for their existence – and informs every decision, collaboration, and product they make.
Whether it be empowering the most vulnerable women in society, providing social and economic uplift to disadvantaged artisans, or the use of sustainable, recycled, or planet-friendly materials, every piece, every partnership, exists to make a positive impact.
They are also a member of 1%  for the planet.  
I really hope you've found this blog useful – and if you have found your perfect pair of hoops, do share your experience in the comments.