The Fashion Industry is the 4th most polluting industry in the world, transparency around where our clothes come from isn't very common- so many people can be forgiven for not knowing about it.
Join me at Going Green in 2018's Online Summit on April 24th at 6.30pm until 9.30pm, in support of Fashion Revolution Week to discuss why knowing our personal style can help save our planet – and why we should all be asking brands #Who MadeMyClothes. Find out more and to book tickets click here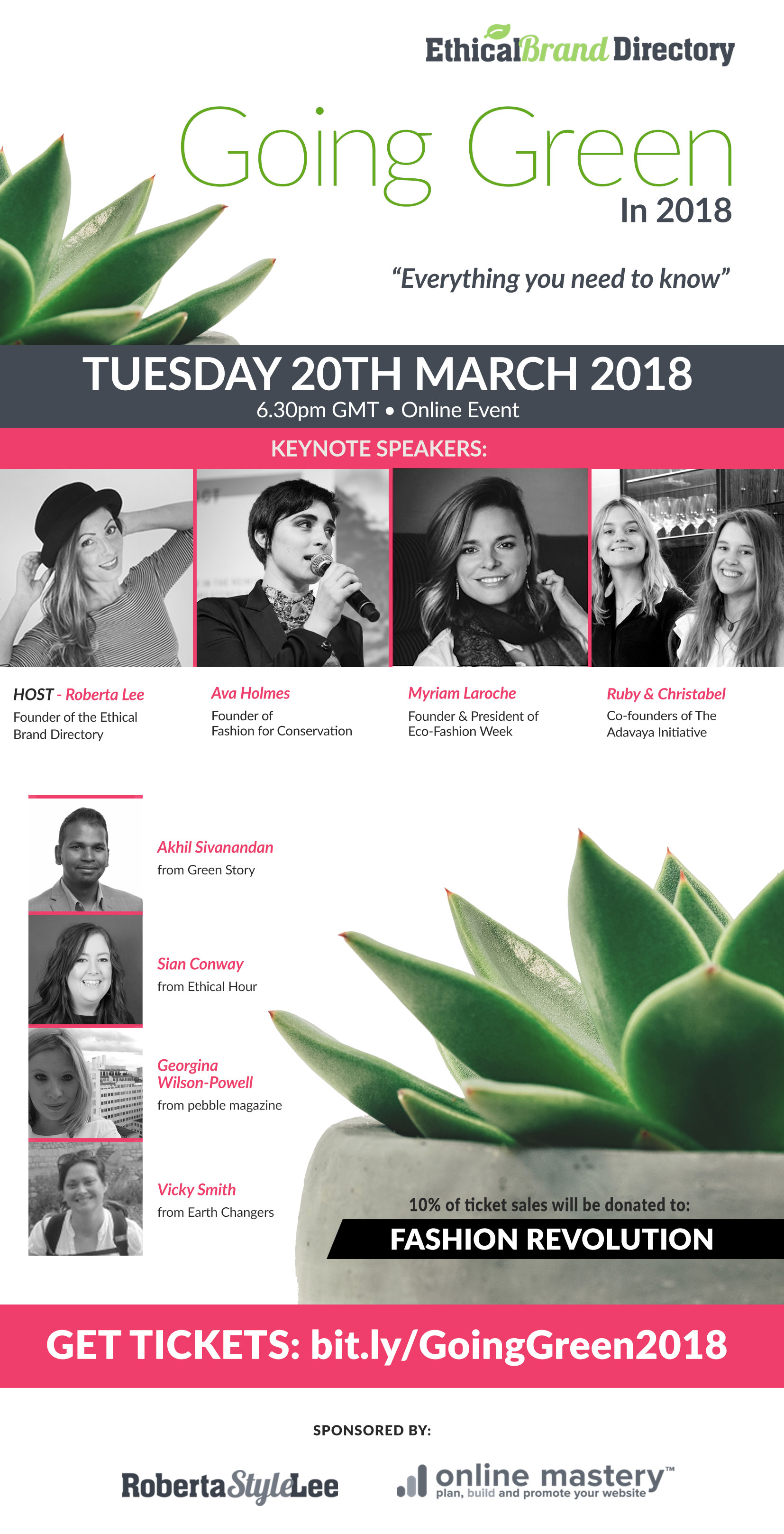 I'm extremely proud to be the host of the Ethical Brand Directory Going Green in 2018 an online summit on the 24th of April in support of Fashion Revolution Week.
The event is for consciously curious, change-makers, business owners or new start ups…anyone who wants to make a positive impact on our planet.
I will be talking about:
The Ethical Brand Directory, how it all started, what's next and how you can get involved
The simple steps we can all take to start being a bit more green in 2018
The Fashion Revolution and what that has to do with the environment (I will be sharing some stats on the fashion industry and the impact its has on our planet).
I will also be sharing my journey from fast fashion junkie to ethical living advocate and how knowing your personal style can help save the planet.
I will be joining some 7 other great speakers sharing their tips and insights on how to go green in 2018.
Find out more and to book tickets click here