CReate Your Own Personal Style & Build a SUSTAINABLE WARDROBE
TEMPTED? READY TO FEEL SUPER CONFIDENT?
REGISTER YOUR INTEREST AND FIND OUT IF THIS COURSE IS RIGHT FOR YOU
"What we wear matters and our style speaks volumes."
– Roberta Lee 
Roberta Lee is the founder of Roberta Style Lee an image consulting and styling business designed to help men and women to look good and feel good, from the inside out, but in a socially and environmentally conscious way.
Roberta is passionate about ethical living, proving that ethical and environmentally conscious doesn't mean living a life without luxury or style. She cares about the impact our actions have on each other, animals and the planet and advocates #100wears and believes we should all 'wear our values' not just talk about them.
Roberta's passion for sustainable and stylish fashion inspired her to create the 'Create Your Own Personal Style' Course, as a way to reach more women and empower them to wear their values – and help save the planet one wardrobe at a time!
"Building a sustainable wardrobe is a journey – not a final destination."
– Roberta Lee –
Author & Speaker (AUSTRALIA)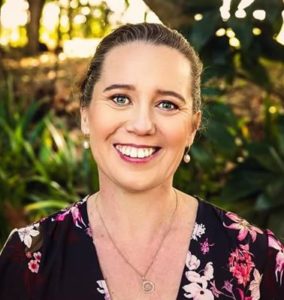 I was originally drawn to Roberta's style course because I had been an at-home Mum for 15 years and was returning to the workforce. I knew my look needed to be updated from the jeans and boots I wear at home to something more professional. When I started the course, I had no idea what my body shape was, what style of clothes suited me, or even if I was warm or cool toned. Now that I've completed the course, I've completely overhauled my wardrobe.
My shopping habits have also changed. Before I'd just buy something because I needed it – it wouldn't matter if it suited me or not, I'd just get it so I had something.  Now I make conscious decisions.  
If I'm not happy with how it looks on me and it doesn't make me feel good, I don't buy it. Thanks Roberta!