"Building a sustainable wardrobe is a journey not a final destination." This is by far my favourite piece of advice that I give when I'm on stage, chatting to clients, colleagues and friends.
When I refer to a sustainable wardrobe, I also mean an ethical wardrobe too. It's not an overnight process, it's a lifestyle choice. There's no magic pill. And you certainly can't buy yourself one. A sustainable wardrobe cannot be bought, it has to be created over a conscious period of time.
It takes commitment, clear boundaries and a little, ok, a lot of patience. But it's the MOST rewarding experience, and once you get started it's hard to stop.
Empowerment is the name of the game here. For every investment you make into your new wardrobe, you'll feel better about yourself and in turn you'll be proud to wear your values.
Tip # 1 – Define Your Style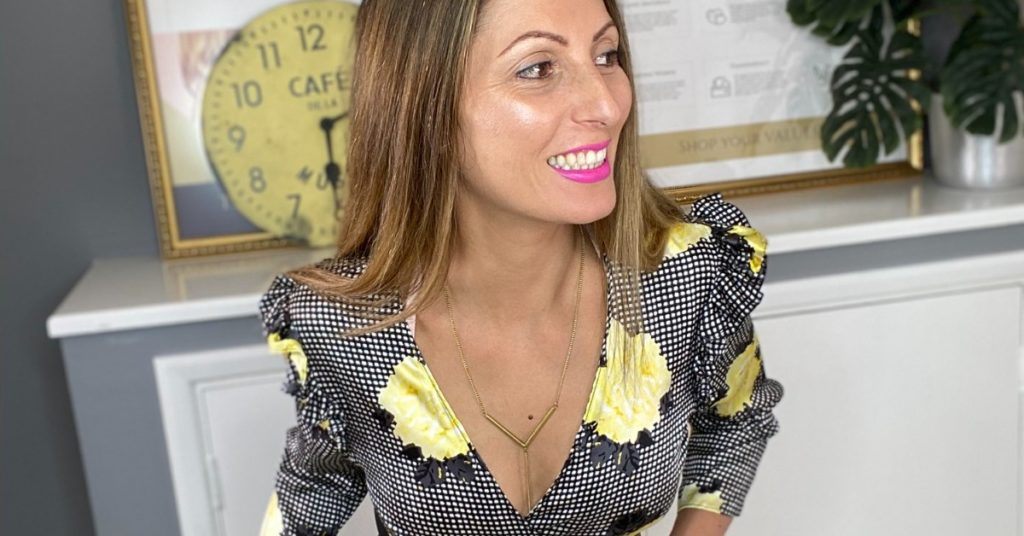 I see so many listicle articles that bypass 'knowing your style' as the first step to getting started with sustainable fashion. Before you can determine what you need, you need to know who you are!
This involves creating a Style & Values vision board and getting clear on your 'why' and what suits you! Not sure where to start? Follow my step-by-step guide on how to create your own personal style vision board.
Tip # 2 – Edit Your Wardrobe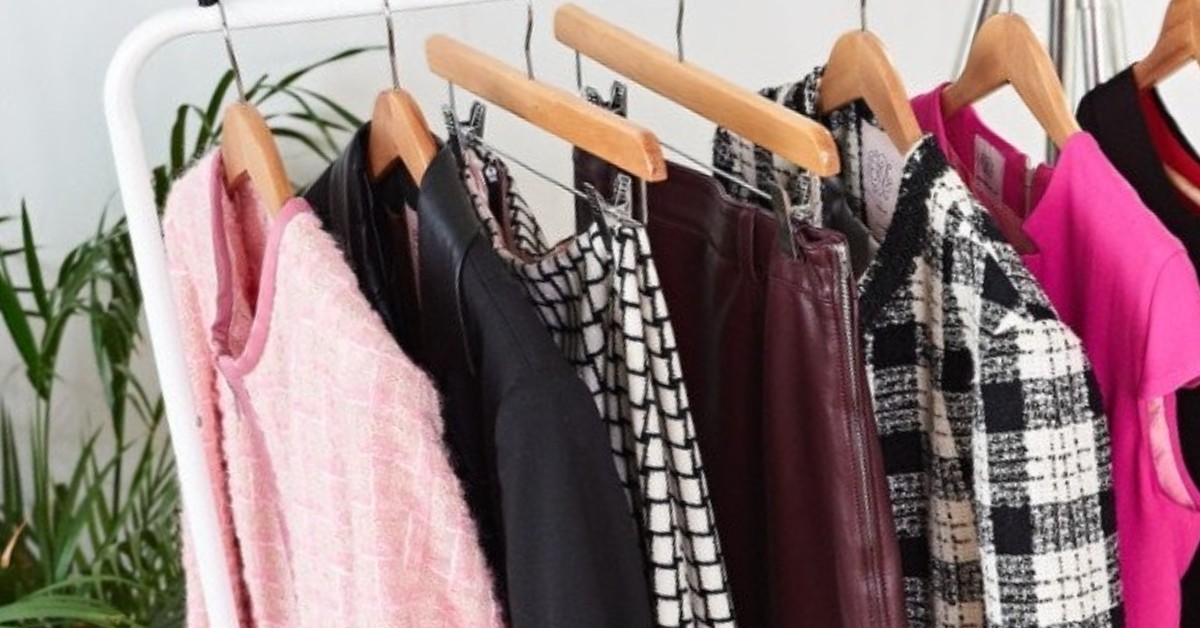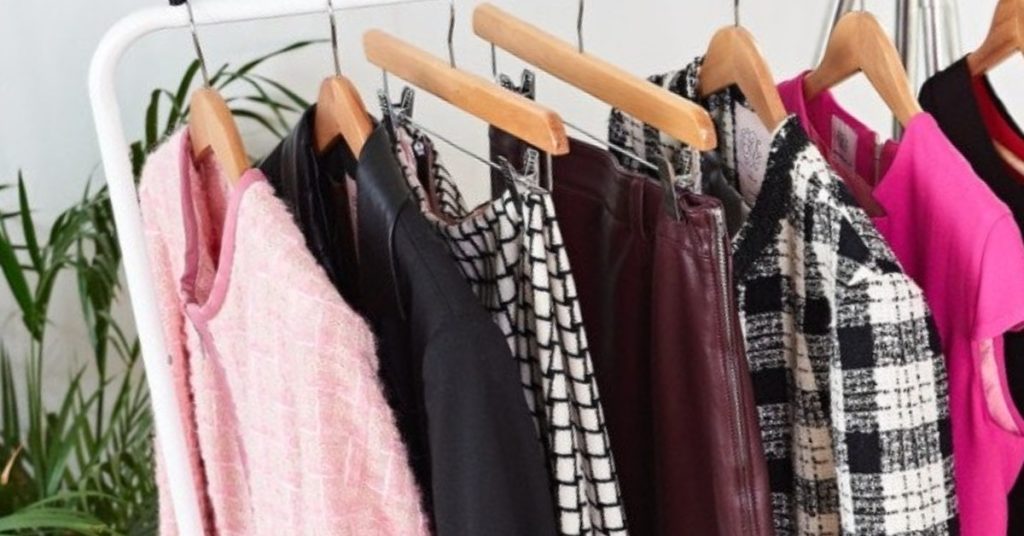 Start with an inventory and identify what you've got, what you wear most, and what you really need. After all, the most sustainable clothes are the ones that you already own.
When I work with my clients, I usually advise them to have a colour analysis and body shape analysis done. This helps to weed out all of the items that aren't right and helps focus on key pieces that have the most potential for your natural colouring and unique body shape. 
FOR EASY EFFORTLESS STYLE
Tip #3 – Plan Your Purchases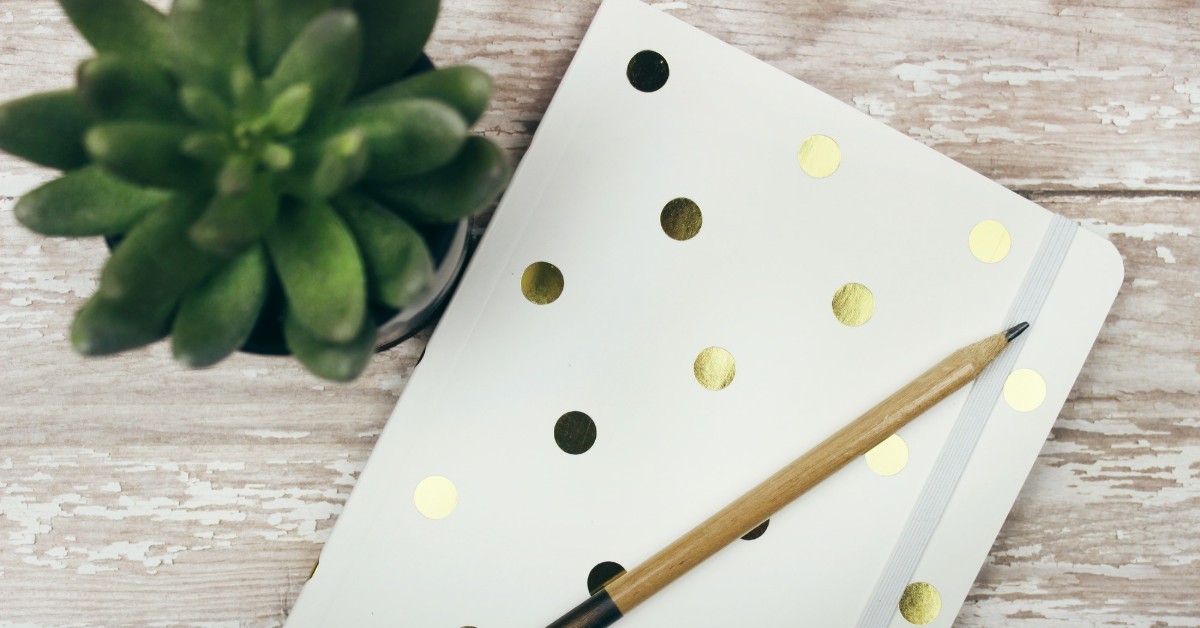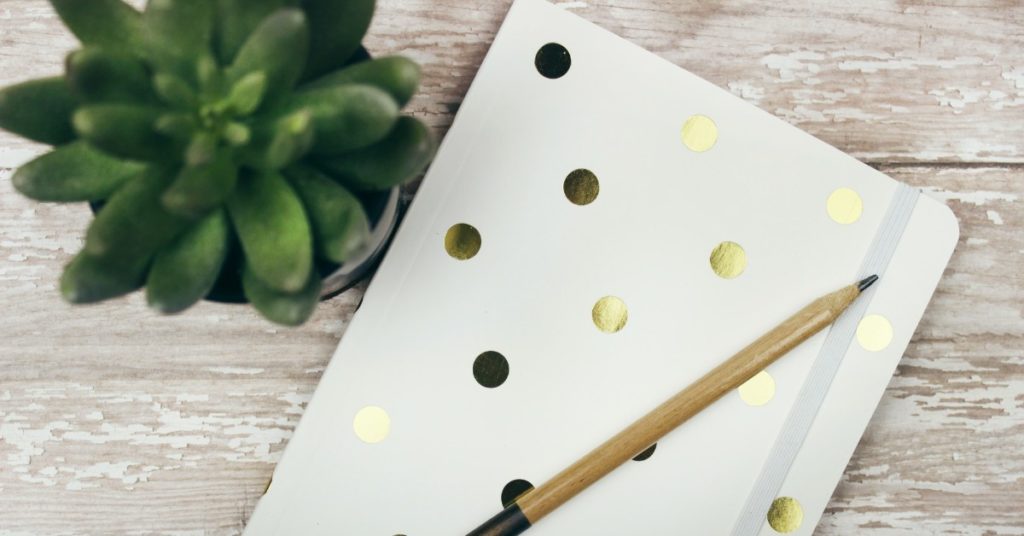 Before rushing out to buy new things, which is always the temptation when you've had a clear out, be sure to make a list of pieces you need.
Whether you acquire items through purchasing new, swapping or buying preloved, it's important to NOT fall back into old habits and just grab something because you like it.
#sustainablystyled5ways – I always challenge my clients (and myself) to try styling a piece in 5-ways before committing to it. Otherwise, you'll end up with more pieces that require more items to complete the outfits. It's a never ending cycle.
Tip #4 – Mend and Alter Your Existing Wardrobe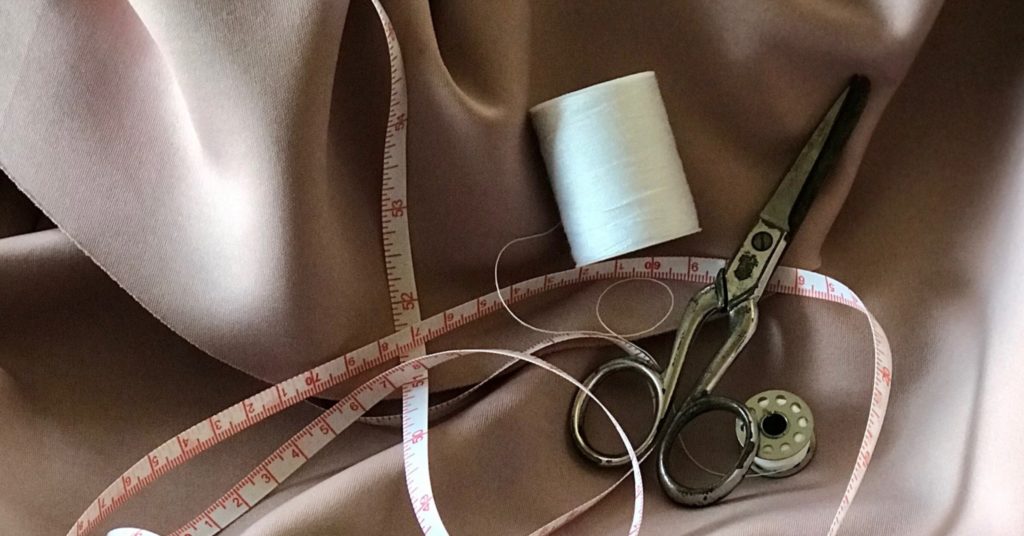 Clothes worth wearing are worth repairing. A little hole or fraying shouldn't signal the end of a garment's life – take out a needle and thread and try your hand at sewing. Or visit your local tailor.
Very often a little tailoring can help revive your wardrobe and transform ill fitting clothes. So if you use the bulk of your budget for anything, save it for alterations and repairs.
Before working with me, many of my clients experienced anxiety after an unsuccessful shopping trip. Purchasing items they liked in the shop, only to try it on at home and realise the item didn't fit how they would have liked. The fault actually lies with the clothes. They just aren't made for every body type and variation. Take your ill fitting pieces to a tailor to be properly fitted. You'll walk away feeling more confident and empowered by a look that's perfectly suited to your unique body shape. And you'll start seeing a return on your previously wasted investment!
Tip #5 – Explore Preloved First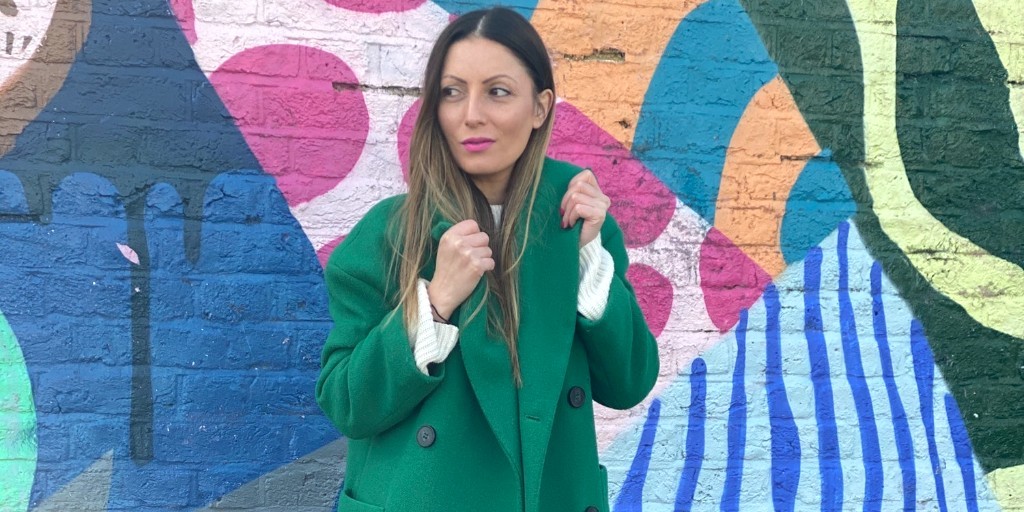 As a sustainable stylist, it's important to me to encourage the use of items that are already in circulation, because this really is the MOST sustainable option. There's plenty out there, and consumers are becoming more aware of the value of their unworn clothes and selling them online to get some extra cash.
"Research from over 2,000 consumers polled as part of True Fit's Fashion Derailed report showed that over a lifetime Brits will amass £32,951 worth of unworn clothing in their wardrobes" – Retail Connections

Clear the clutter and make some extra cash with my resources below:
Tip #6 – Support Small Independent Ethical Fashion Brands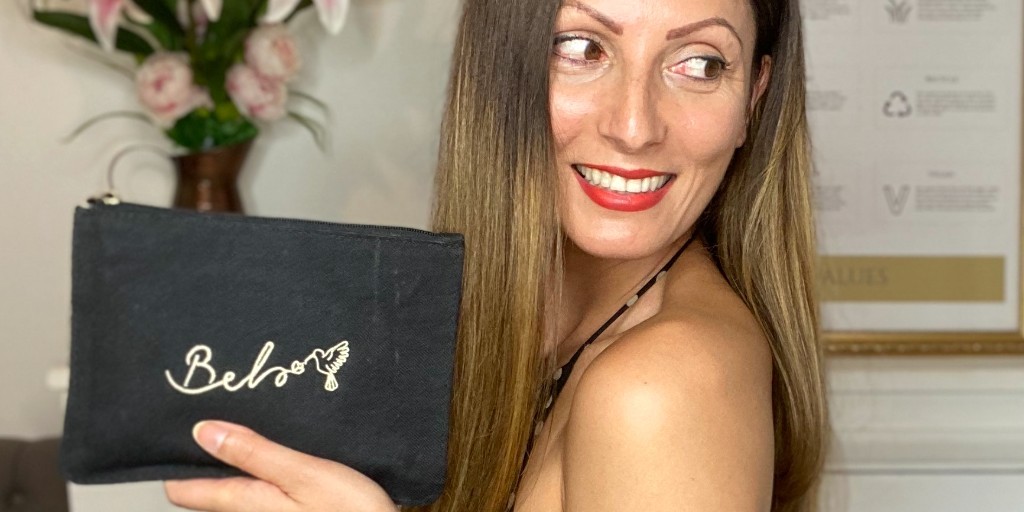 If you do need to buy new, then do your research and support independent brands. If we want the industry to change, it's important we spend our money on brands that support the causes we care about. This means choosing brands that are not just ethical + sustainable, but that also prioritise longevity. Sustainability also means that an item is made to last, so quality is super important.
A few factors to consider:
What are their ethical credentials? Have the items been made by people paid a fair wage?
What sustainability credentials does the brand have? What measures are in place to minimise their impact on the planet?
What process is in place for returns and recycling of the product at the end of use?
Do they use eco-friendly materials and dyes?
Do they offer a repair service?
Tip #7 – Care For Your Clothes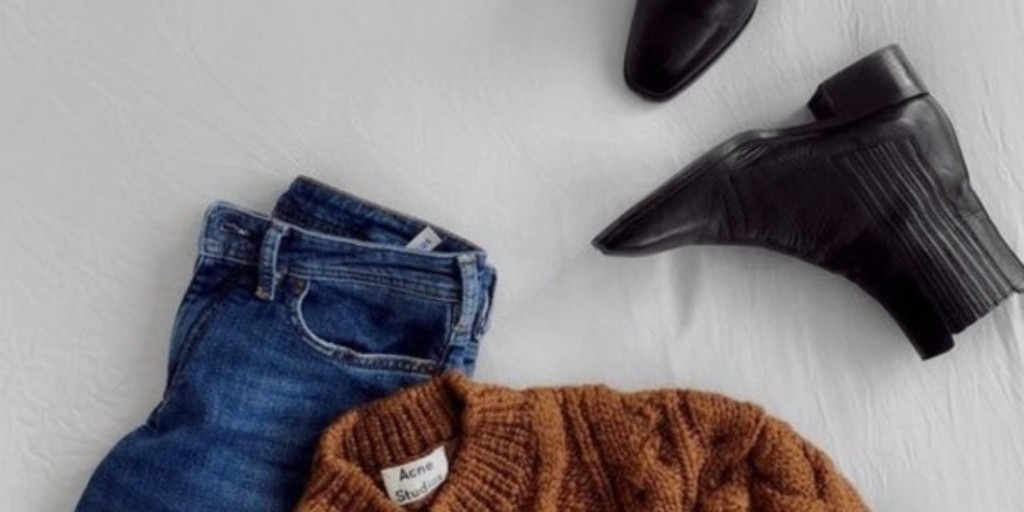 The carbon footprint of the fashion industry doesn't just stem from design and production. Clothing aftercare accounts for 30% of the negative impact. That means how you take care of your clothes makes a massive difference.
Here are a few tips to minimise your clothing care impact:
Wash your clothes less
Refresh your clothes by airing them outside or by using some natural freshening spray
Spot wash items rather than wash the entire garment
Wash at lower temperatures
Use eco-friendly detergents such as TruEarth laundry strips or an Ecoegg
If you have any synthetic fibres, such as virgin polyesters, anything made from recycled plastic bottles, recycled polyester blends, use a Guppy Friend bag to catch the micro-fibres that get released in the wash
Avoid garments that require dry-cleaning as this isn't great on the environment. Seek out eco-friendly options, and minimise the number of trips you make a year. Check out these London-based eco dry cleaners:
Get a steamer at home. Very often a steamer can help revive tired clothes that need a freshen up. Check out this useful blog from the The Laundress – New York
Look after your shoes, clean them when they have fresh dirt on them, don't let mud set in.
Never dry leather shoes out on the radiator as this can cause the material to break down, inviting much faster wear and tear.
Tip #8 – Consider Cost Per Wear
Don't be afraid to wait. Save up and spend a little more on your purchase. We've been conditioned to think the cost of clothing is cheap. Cost per wear isn't a new concept but it's often overlooked.
If you plan on wearing an item of clothing, multiple times a week, for 5-10 years, then the cost per wear becomes very reasonable.
If you buy something cheap and wear it once, the cost per wear remains high in the context of the lifetime value of the garment. Cheap, poorly made items are designed to fall apart, meaning you'll need to replace it after a few washes.
The reality is the cost of clothing today on the high-street is reflective of a broken industry. The same industry that uses exploitation to create garments in developing countries.
The fashion industry is responsible for 10% of all of humanity's pollution and degradation of the planet. It's also the second-largest consumer of the world's water and is responsible for polluting our oceans with microfibres that shed from our synthetic clothes in the wash.
If you do decide to invest in a piece, make sure you look at the overall value a garment offers as well as working out the cost per wear. A well made piece, from natural fibres, that can be machine washed without shedding microfibres is going to cost more than a polyester option. Be warned of brands that tout their sustainability credentials by promoting that they recycled plastic bottles – as these garments WILL shed microfibres into the ocean.
Tip #9 – Swap, Borrow and Rent
Save money and the planet by swapping, borrowing and renting your wardrobe. Did you know that extending the life of your clothes by 9-months can reduce CO2, water and waste footprints by around 20-30% annually?! (WRAP). This is why clothing swaps and rental services are great for keeping clothes in circulation and away from landfill. And in this current climate, we could all do with being a bit more frugal and utilising more of what already exists.
From clothes swapping apps and parties, to borrowing from your friends' and family's wardrobes, there are plenty of options out there. If you're after a designer item or occasion wear that you'll probably only wear once, clothes rental is the best option. Check out the best places to rent clothing in the UK here.
Tip #10 – Be a Proud Outfit Repeater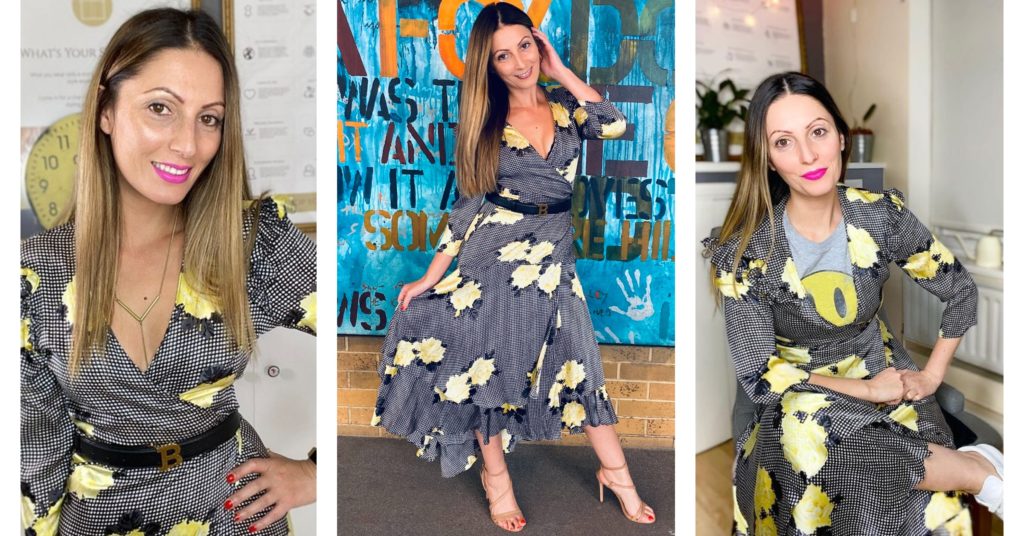 A #ProudOutfitRepeater is someone who isn't scared to be seen in the same look multiple times and embraces a sustainable approach to fashion. Does this sound like you? Maybe it doesn't, and honestly that's ok. Once upon a time, I wouldn't be seen out for the night in the same outfit twice. I loved being seen in something new, but the endorphin rush of having something new quickly wore off. So I kept shopping and adding more to my wardrobe, until the doors wouldn't shut. I quickly became overwhelmed with clothes, shoes and accessories (writing a fashion blog outside of the corporate job, living for fashion and residing in the trendy part of Hackney definitely perpetuated the problem).
But that all changed when I began my 12-month fast-fashion detox (which went on to last over 2-years).
It forced me to define my values and really started living them. I felt compelled to change my ways after watching the True Cost movie, and was inspired in part by Livia Firth's #30wears challenge, which promotes the wearing of an item at least 30 times, indicating that it is then a sustainable purchase.

Since taking that challenge on, I found 30-wears was just 1-month and wasn't nearly enough to warrant being a long-term sustainable item, so I converted it to #100wears – in some cases championing clothes that surpass #1000wears!
If you do invest in a new piece, I encourage you to ask yourself this question: "can I see myself getting #100wears from this?". If you can, great, this piece is a real contender for your sustainable wardrobe. If not, consider swapping, borrowing from a friend or renting the item.
If you've enjoyed this blog, you may be interested in enrolling on my Create Your Own Personal Style online course that teaches you everything you need to know to build a sustainable wardrobe.
The Create Your Personal Style Course has 8-modules, designed to help you master the style basics. From colour harmony and body shape, to wardrobe editing and curation, my course teaches you everything you need to know to create your own personal style and tell your style story.
I hope you enjoyed this blog, please do let me know your thoughts below and if you've learnt anything else I haven't mentioned on your journey. If you enjoyed this blog, you may like: 7 Lessons I learnt Building a Sustainable Wardrobe.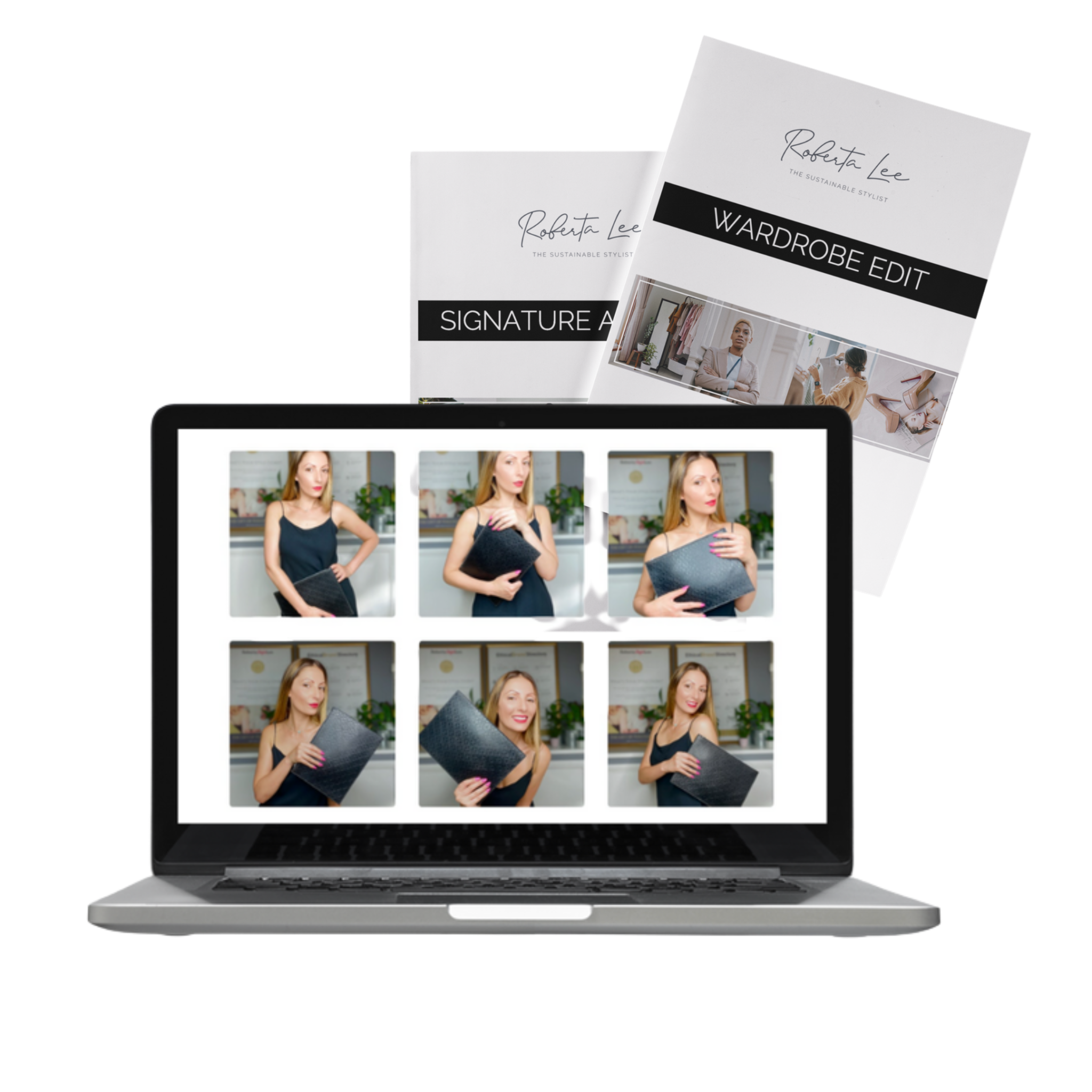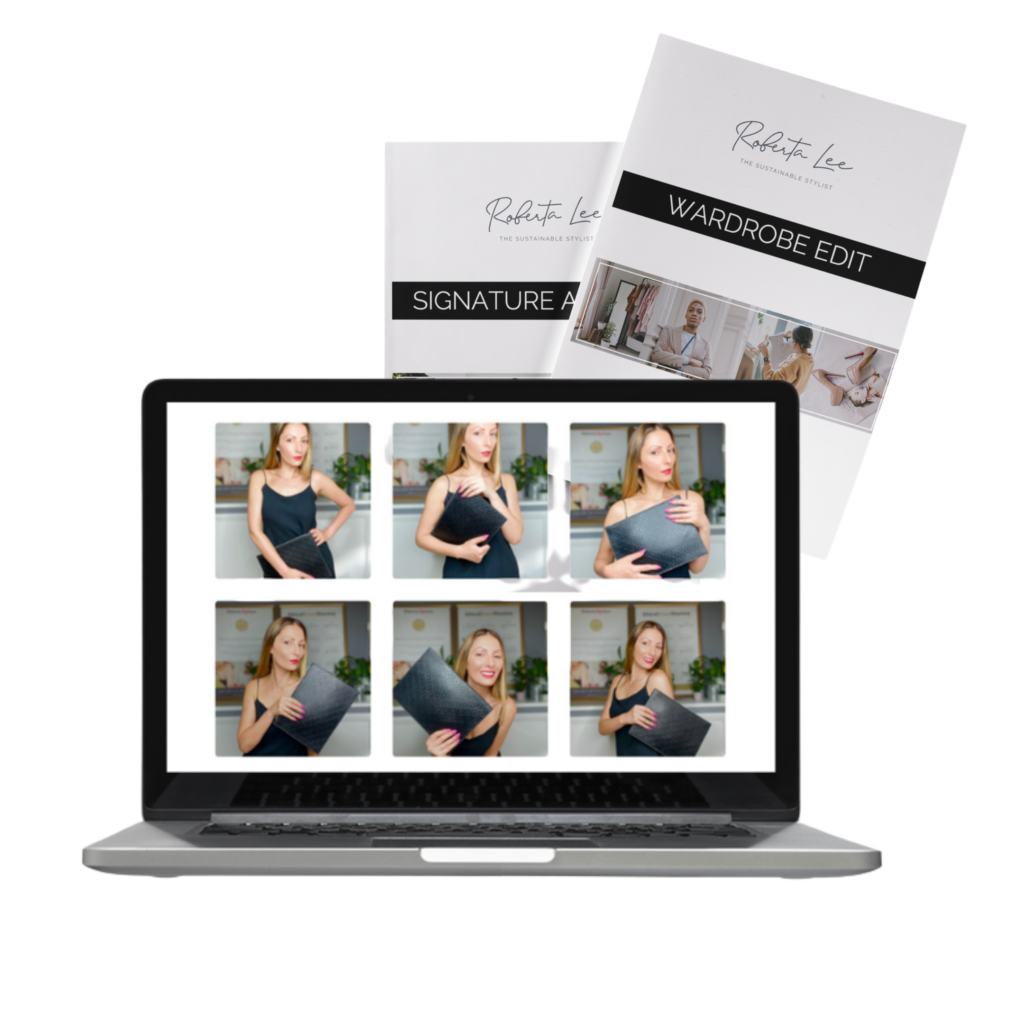 FEEL EXCITED TO GET DRESSED, KNOW YOUR STYLE & SHOP WITH PURPOSE
Drop your details below to learn more about the classes, outcomes, and experiences of other students who have completed the Create Your Own Personal Course.